Every day we share a single photo from our Flickr Pool shot by one of our faithful and talented readers (that's you!).
I'm not going to lie to you - I am a sucker for photographs with a real graphic quality to them. Big blocks of colour, some diagonal lines, a little text. Throw in some different textures, and a freaking 4-door Impala (or is that a Biscayne?) circa 1966 and I'm all yours.
From Andy White, here is Forty-Six.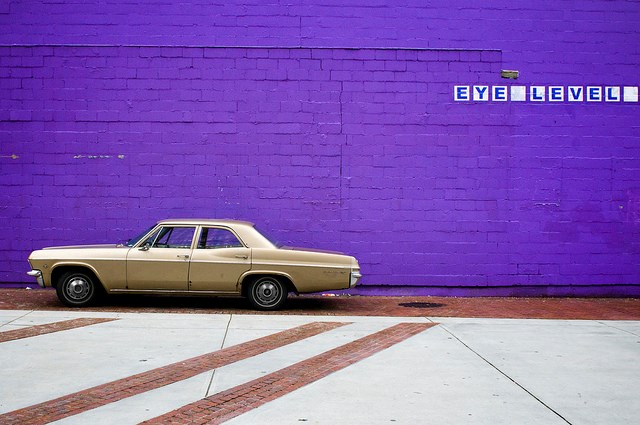 Sweet ride.