Fans of Van is all about the places and things people love to enjoy in Vancouver.
My day job is teaching ESL to adults, and I've been surprised to hear from some students that they think Vancouver is a boring city. I think that's ridiculous! In my opinion, there are so many enticing and incredible places out there, and the only thing I dislike about Vancouver is that I'm not rich enough to eat at all the places I want, whenever I want.
I hit the street this past week to find out from some Vancouverites which places they would recommend going to. Erica is originally from Calgary, Alberta and she's lived in Vancouver for 17 years. One of her recommendations was Bin 941, which serves tapas. It is located on Davie Street, just off Burrard. Another suggestion was Tavola, which is an Italian restaurant on Robson, just off Denman. Hearing Erica mention these places reminded me that I want to check them out for a second time - I've been to each of these spots once, and my experiences at these restaurants were outstanding.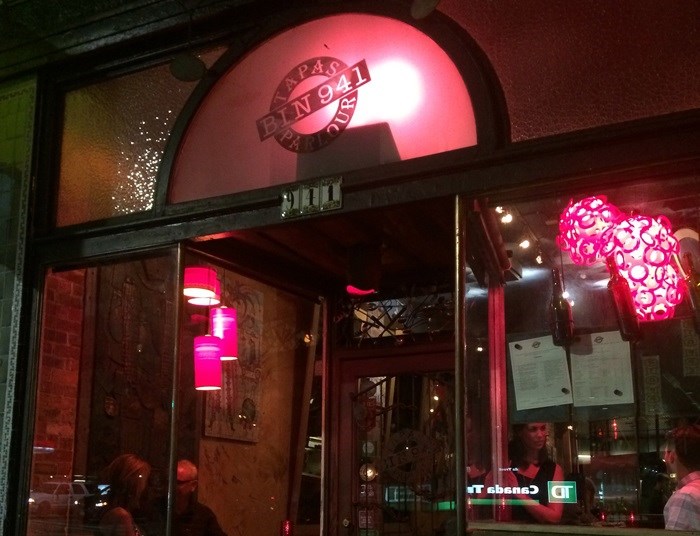 Bin 941 on Davie St.
"Just wandering around the city" is one of Erica's favourite completely free activities. It's true! Even though I've lived in this city for 6 years, I've recently come across areas I'd never seen simply by biking and walking around uncharted territory. Erica thinks the West End and Stanley Park are the most beautiful places in the city.
At the Mount Pleasant Community Centre, I spoke with Mandy and Shannon. These two friendly ladies both have children, so they really appreciate the programs for kids put on by the Mount Pleasant Community Centre and the Roundhouse Community Arts and Recreation Centre. I was curious about whether or not these places make it easier to meet other people with children. Mandy and Shannon confirmed that they are excellent places for social networking with other parents.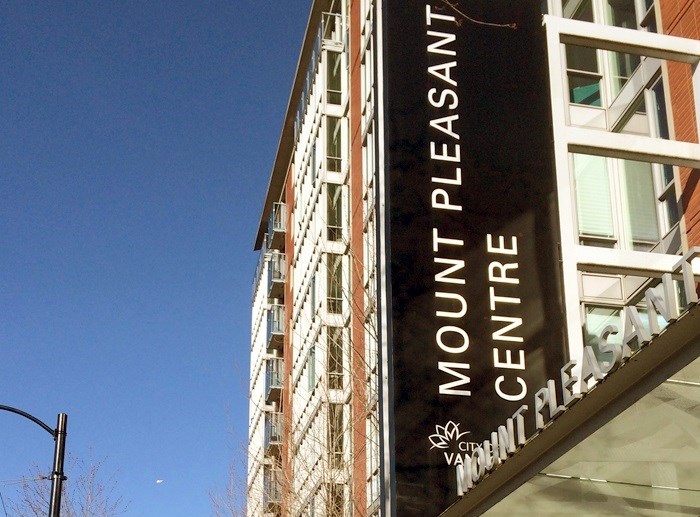 Mount Pleasant Community Centre.
Shannon just moved from Toronto to Vancouver a year ago, so I can only imagine that places like these community centres are essential for building a network of friends when one is new to a city. In terms of kid-friendly places, Circus (a "play café" located at 12th and Commercial) is a restaurant both ladies can really appreciate. On their website, the owners say that they created Circus because "When we had our first daughter we wanted a comfortable place to go outside our own home that we could take our young child to that felt relaxing and welcoming for all of us, not just child-focused nor adult-centric."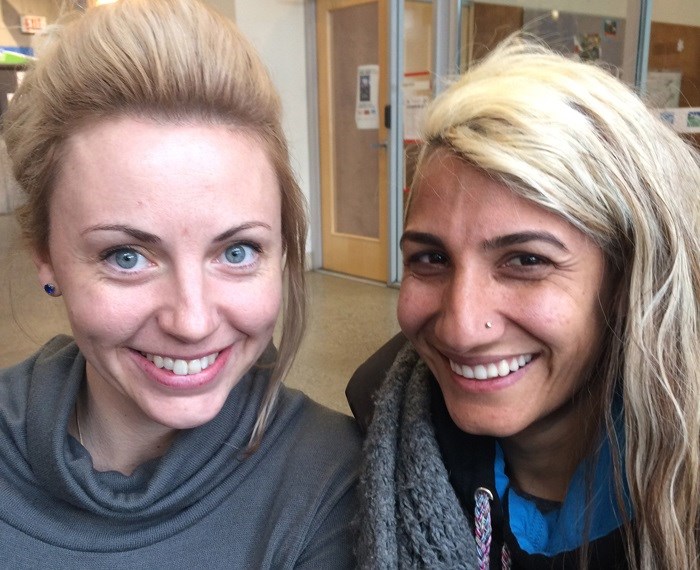 Shannon and Mandy.
Whether it be getting outside to explore or dining on sumptuous food at any number of places, Vancouver has got it all… and I'm looking forward to hearing from more Fans of Van about what they think are the best places in Vancouver!