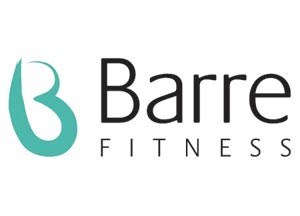 IT'S FITNESS
FRIDAY
presented by Barre Fitness!
Hopefully you'll join me once a month here on VIA and be motivated to get fit! I'll be sharing recipes, exercises, class and workshop plans, ideas and tips, and much much more.
There is so much available at our fingertips in this beautiful city of ours, to keep us active and motivated! If there is anything you want to learn more about or think we should feature, send me a tweet, or write us on Facebook, and maybe that will be our next topic!
Do you believe this amazing weather?! I hope you're all getting outside at least a little bit each day and enjoying it! There are lots of events coming up around the city as well, from Khatsahlano to the Celebration Of Light...make sure you enjoy it while it lasts.
I decided to try and start a comprehensive list of some of the trails and hikes in and around Vancouver, from the obvious (Grouse Grind) to the out-of-town and not-for-beginners ones.
PLEASE write us on facebook or tweet at me with your suggestions and I'll add them to the list! - esp. if you have a photo to go along with it! (be sure to tag it with #VancouverIsAwesome in Instagram!)
Oh and always make sure you have enough water with you, and TELL SOMEONE where you are going. Safety first!
Distance: 2.9km
Elevation Gain: 853 meters
Everyone knows the Grouse Grind... a difficult 1.5/2hr (or less if you're awesome at it!) climb straight up the side of Grouse Mountain. But hey, when you can visit a grizzly bear or have a beer on the deck at the top, kind of makes it worth it. Not to mention the view and the gondola ride down.
Difficulty: Easy
Distance: 5.1km
Elevation Gain: minimal
This year-round trail on the North Shore in Lynn Headwaters Regional Park leads your through a mossy-treed forest, and includes a lookout where (depending on the day) you can see Vancouver Island and more.
Difficulty: Intermediate
Distance: 15km
Elevation Gain: 460 meters
This 6-7 hr hike has 10 stunning views (hence the name) when you hit it on the right day looking over Indian Arm and Buntzen Lake, Mount Seymour and more. The more of the hike you do, the better the payoff in views...and exercise of course!
Deep Cove Lookout aka Quarry Rock
Difficulty: Easy
Distance: 3.8km
Elevation Gain: 100 meters
The lookout at Deep Cove is probably one of the most popular trails in the area, for it's view and it's accessibility. It'll take about two hours to complete but plan for more as you sit on Quarry Rock gaze out into the cove!
Difficulty: Easy
Distance: 2.6km
Elevation Gain: 100 meters
We all know the Capilano Suspension Bridge, but there is also a gorgeous 1 hour hike around the canyon below. And as always, awesome views (of Grouse/The Lions).
Difficulty: Easy
Distance: 5km
Elevation Gain: minimal
Yes...it's dog-friendly! Dog mountain is a short and easy trail that begins at Mount Seymour (approx 2 hours). At the end/viewpoint you can see downtown, the water, the North Shore...it's a great place to soak in some sun, have some lunch, and breathe some fresh air.
Difficulty: Intermediate
Distance: 9km
Elevation Gain: 450 meters
Speaking of Mount Seymour, if you were looking for something a little more challenging, the 9km, 5hr hike across the hills where you'd be skiing in the winter might be for you! There are several steep sections/peaks heading up (it IS a mountain) and culminates in the summit of Mount Seymour and panorama views that make the work worth it.
Difficulty: Easy
Distance: 5.5km
Elevation Gain: minimal
Camping in Golden Ears Provincial Park and feel like doing an easy hike to a spectacular set of waterfalls? Ya, I thought so.
This hike will take you about 2 hours, but stay a little longer and cool your feet while taking in the sights.
Difficulty: Intermediate
Distance: 11km
Elevation Gain: 600 meters
Head up the Sea-To-Sky and spend an afternoon climbing up over top of Squamish to the top of Stawamus Chief. This hike will take you about 6 hours to complete, but with stops to gaze at Shannon Falls, and the incredible view of Howe Sound, it might take a while longer. Bring your camera, but make sure you're well prepared for this one.
Difficulty: Intermediate
Distance: 18km
Elevation Gain: 820 meters
It might be a 5hr, 18km hike but the sight of the lake and the glacier will make any work you do to get there worth it. Which is why many choose to camp there...and you can access several other hikes from that point. Whistler is awesome!
Difficulty: Easy
Distance: 7.5km
Elevation Gain: 300 meters
Don't have a car, but want to get out of Vancouver and still have a view? Burnaby Mountain is easily accessible by bus, and has SO many trails, including the Powerline Trail that ends in a view of Burrard Inlet. (There are also lots of mountain biking trails up there if that's more your thing!)
Howe Sound Crest Trail/St. Mark's Summit
Difficulty: Intermediate
Distance: 11km
Elevation Gain: 460 meters
Another intermediate trail with a spectacular view as a payoff is the St. Mark's Summit trail, which is part of the Howe Sound Crest Trail. The hike to/from St. Mark's is about 5 hours, but the entire Howe Sound Crest Trail can take 1-2 days to complete (it's 32 km). Either way you're going to see some amazing scenery and get quite the workout.
Difficulty: Difficult
Distance: 16km
Elevation Gain: 1280 meters
You can see these peaks from all over Vancouver (I can see them from my window right now...kinda), but to get up to the West Lion you're going to have to work for it. The Lions Binkert Trail is at least 8 hours long and is on the difficult side, but when you reach the peak, you're going to have a panoramic view of Vancouver, Howe Sound, the Capilano watershed, and more. Be sure you're fully prepared for what this trek entails, and pick a day where you'll be able to see the view, so you won't disappointed after all your hard work.
Again, what are YOUR favourite hikes and trails? Message us on Facebook or Twitter, and tag your photos on instagram with #VancouverIsAwesome.
Thanks to all of the lovely and adventurous people we borrowed photos from today - you should check out their instagram feeds and see just how crazy, fit, and not to mention talented, they are...