This Sunday at the corner of Sophia Street and 16th Ave (CLICK for map) in Mt Pleasant a couple friends and I are doing a little yard sale/flea market. It'll be one block east of Main, here's a portion of the stuff I'll be trying to get rid of for cheap…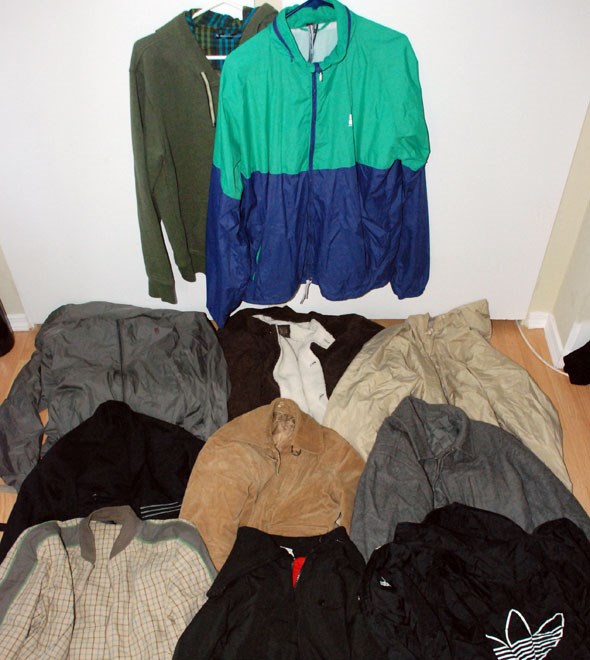 JACKETS (USED):
Modern Amusement, Insight, Fenchurch, Matix, Crownfarmer, Chocolate, Diesel, WE and Adidas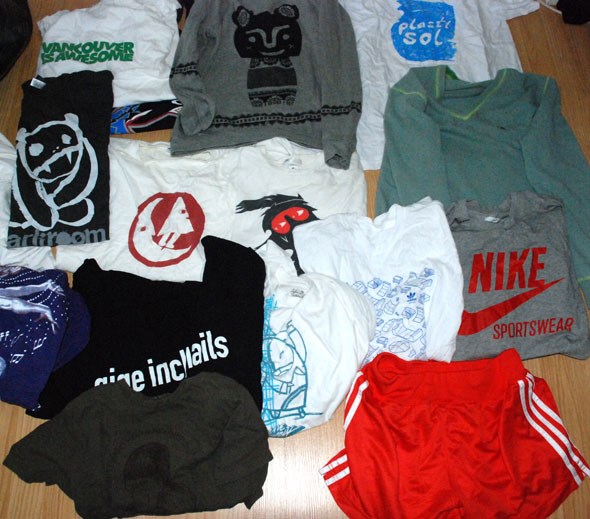 TEES (USED):
A bunch o' random tees.
Jackets'll be like 15 bucks, tees like 5 bucks. Bottom line is that it's gonna be cheap!
More photos of other stuff that'll be sold (mine and my friends!) in the next couple days.
Scroll down for the first post with shoes, camera gear and more.
Also, keep in mind that I'm not the only person selling stuff! So far 4 other people have confirmed and I know they've got closets full of stuff too.