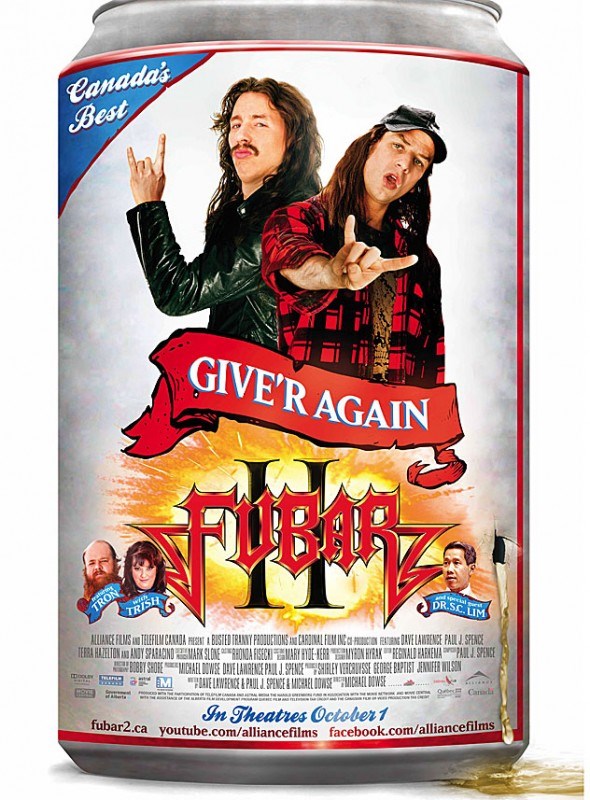 Bob already told you about FUBAR 2 opening and shared a link to the trailer, which you can see HERE.
If you have only one thing to do this weekend, don't do it and go see FUBAR 2 instead. I'm not kidding.
Rarer than a unicorn is the Canadian movie sequel.
Rarer still is one that is better than the original. And FUBAR 2 is killer. It is hi-larious. It is The Godfather 2 of Canadian cinema. It is like a pegasus, a pegasus with a horn that flies but you can only see it on screen in darkened auditoriums across this great northern land we call home. And the best time to see it is this weekend! Opening weekend box office numbers are the most important for a film, and this one f**kin' rocks so get out there and support Terry and Deaner!
Terry and Dean sat down with Vancouver is Awesome to talk FUBAR 2.