Vancouver-based boutique publisher Nonvella recently released a fantastic trio of Canadian nonfiction that will only be available until December 7, 2016. In true Nonvella form, each book is read-in-one-sitting length and provocative in nature.
Titles include Carlyn Zwarenstein's Opium Eater, Duncan McCue's The Shoe Boy, and Where I'd Rather Go, an anthology featuring Susan Olding, Chris Koentges and David James Duncan. Preview some highlights from the trio below, or just go for it and order the series online HERE.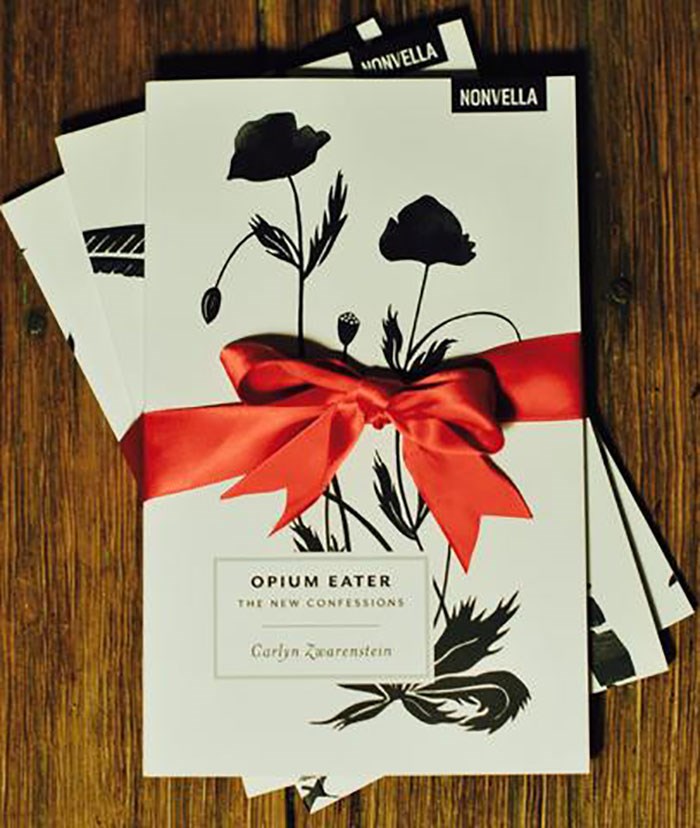 The Shoe Boy, is a memoir by CBC reporter (and now Cross-Country Checkup host) Duncan McCue. Praised by Giller winner Joseph Boyden as "a rare little gem," McCue's book is based on his teenage experiences on a Cree trapline in Northern Quebec.
Where I'd Rather Go features "In Anna Karenina Furs," in which Susan Olding recounts her affair with her legal ethics professor.
Perhaps the most eclectic of the three, Toronto author Carlyn Zwarenstein's Opium Eater, envisions a journey into opioid use while also touching on motherhood, Frida Kahlo, Victorian literature and crocodilian coach-drivers.
Nonvella's three-book set of Canadian nonfiction was printed in Canada with cover illustrations by BC artist Slavka Kolesar. It is only available until December 7, 2016. You can purchase the set by visiting http://store.nonvella.com.