[Okay Canucks fans, before you give me grief, please remember that Brent Seabrook is a) from Tsawwassen and b) was on the Canadian hockey team that won the gold medal in 2010.]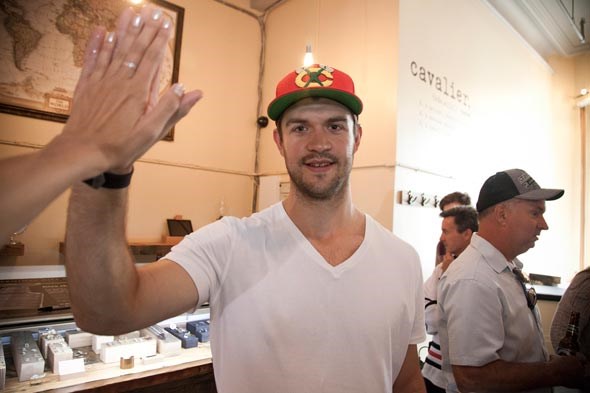 Chicago Blackhawks player, and Stanley Cup champion, Brent Seabrook was in town this weekend with the Cup and, after showing it off in his hometown, he stopped by our friends at Cavalier (the amazing jewelry shoppe in Gastown) for a private event.
I'll be showing you a few more shots from that in another post. But I'm going to end with this photo of me, drinking Stanley Park Brewery beer, out of Lord Stanley's mug, as poured by Brent. I'm still wrapping my head around the fact that I got to do this (thanks guys!).