Every week our friends at The Georgia Straight provide us with a preview of what you'll see on – and in – their paper that week. They are THE source for lifestyle and entertainment in our city and along with their robust online presence they've always released a print edition, distributed everywhere each Thursday.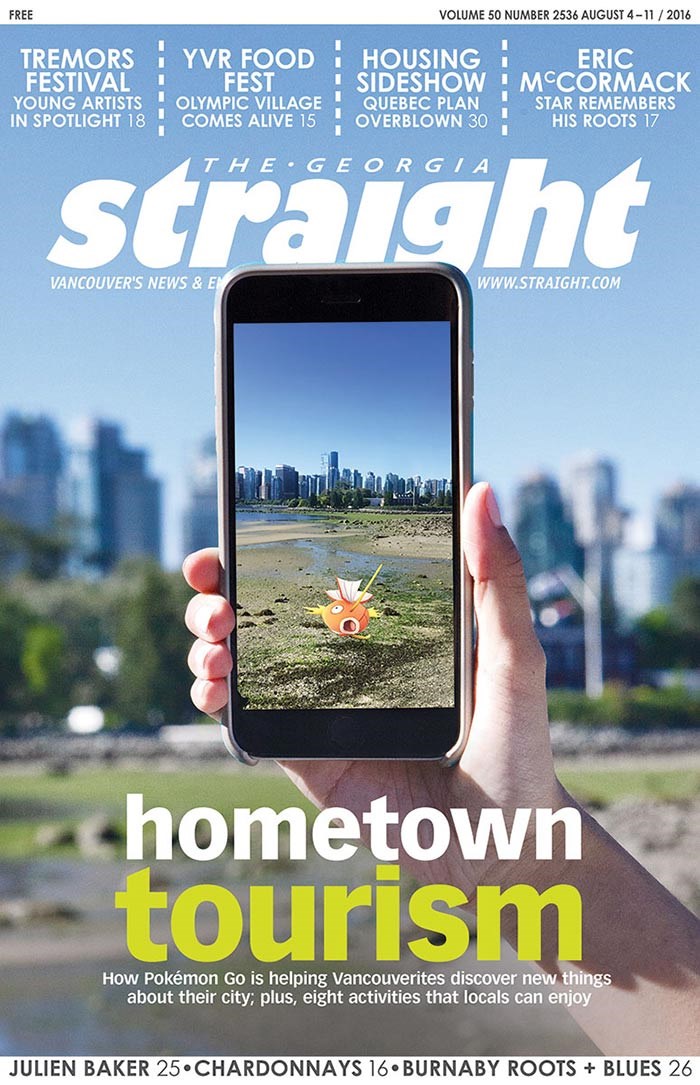 The cover this week is Hometown Tourism. Read how Pokemon Go is helping Vancouverites discover new things about their city; plus, eight activities that locals can enjoy. Read the cover story, Discover Vancouver with Pokémon Go, HERE.
They also have a guide to this weekend's YVR Food Fest, HERE.
Here are some links to stories highlighted on the cover:
– Rumble Theatre shakes up Tremors Festival by Janet Smith.
– B.C. turns from foreign buyers to investor immigrants as Vancouver's affordability crisis continues by Travis Lupick.
– Eric McCormack channels his inner teen in The Concert I Never Gave by Janet Smith.
New issues of the Straight come out every Thursday, make sure to grab one!