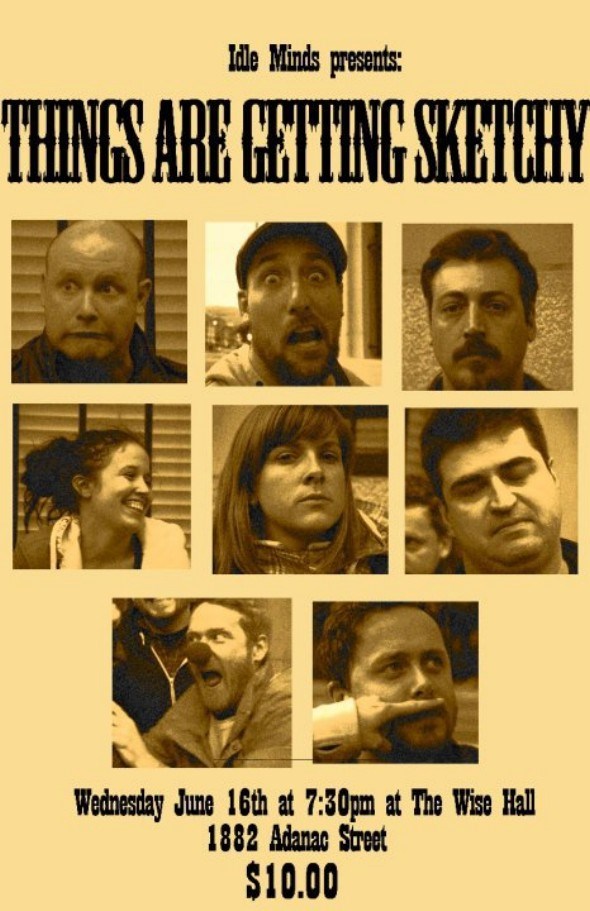 Is America's Next Top Model even on right now? I can't remember.
Why stay at home and watch fake reality television when you can go out and watch real sketch comedy (that sounds so existential!).
You need to laugh... and Idle Minds is here for you.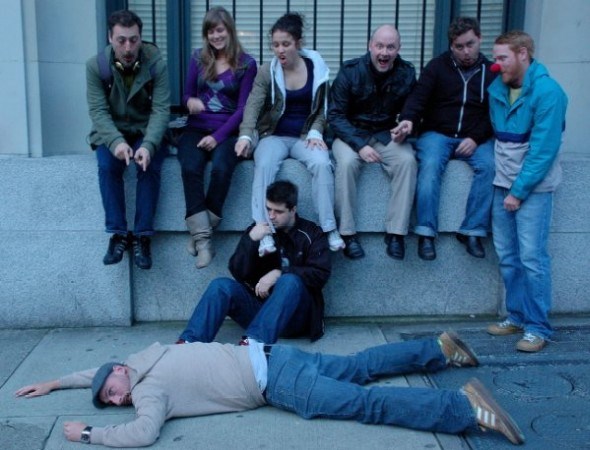 From director Aaron McCallum, we present Things Are Getting Sketchy. Join us at the Wise Hall (1882 Adanac St.) on Wednesday, June 16th.
Starring Alex Dafoe, Amber Cella, Amy Auchstaetter, Marcel Perro, Ryan Tapping, Stephen Lebail and Wade Fennig. Written by Bob Woolsey, Andrew Menzies, Jenny Siddle, Tyler Smith, Keith Opatovsky and Alex Dafoe.