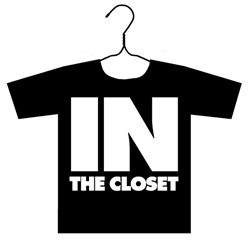 Welcome to Vancouver Is Awesome's newest feature, "In the Closet", an intimate look into the wardrobes of stylish Vancouverites.
I could go on and on about how great M'c kenneth Licon was to shoot. He had his outfits neatly hanging from a rack, graciously assisted me with lighting, and had intriguing stories behind every outfit. There are people who have great style and then there are others who take it to the next level and put together creative and daring outfits, just like M'c kenneth. And that's the type of style you just can't buy in a store.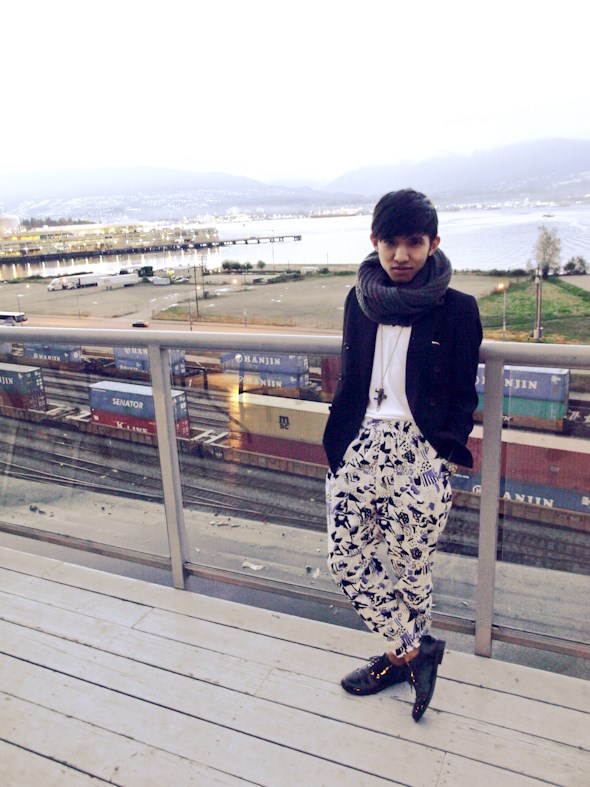 Tell us a little about yourself...
I'm just another Vancouverite who constantly complain about the rain and how it ruins the outfit of
the day (ahhaha!), a former supermodel turned runway coach in another life, reincarnated into a
5-foot-tall body – just kidding!
I'm a newly grad, and now currently working as an Interactive media developer for OAK + FORT.
I take care of the branding and online presence of the company. I am also a Personal Style
blogger and the muse behind littleFashionisto.com. When not too busy drafting images and
concepts on illustrator, or parading downtown for my blog, I also work as a freelance personal
shopper and wardrobe stylist.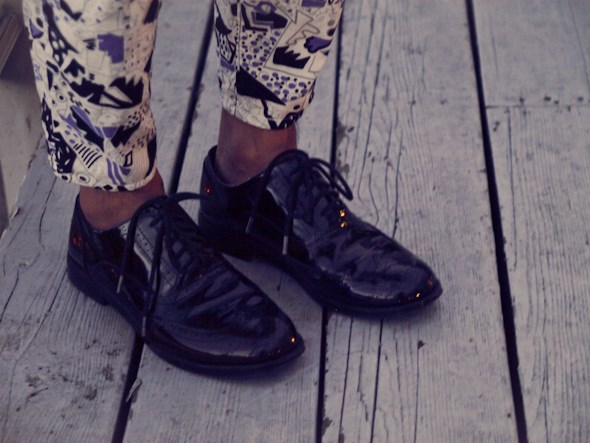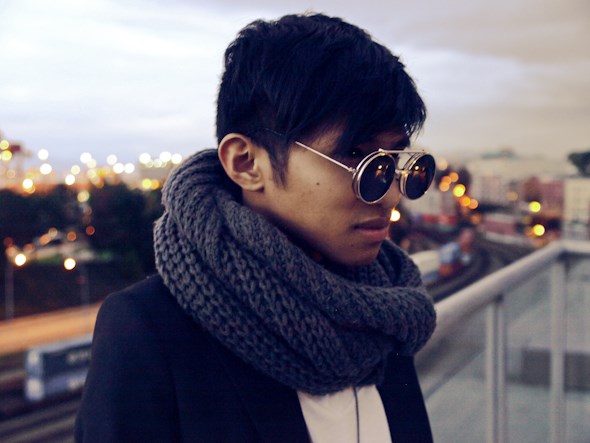 How would you describe your style? 
My personal style is very broad and always changing. I don't limit myself to one particular style,
as I like to try a variety of different looks and play dress up every now and then. I love mixing
patterns and colors and I enjoy the challenge of making complicated looks work. I can be a rebel
at times and break them so called "fashion-rules" and "dos and don'ts." It's good to know yourself
and what works for your certain look, but it shouldn't limit you from exploring many other options.
My style can come off too much, risky and daring – but that reflects my personality from H2T
(head to toe).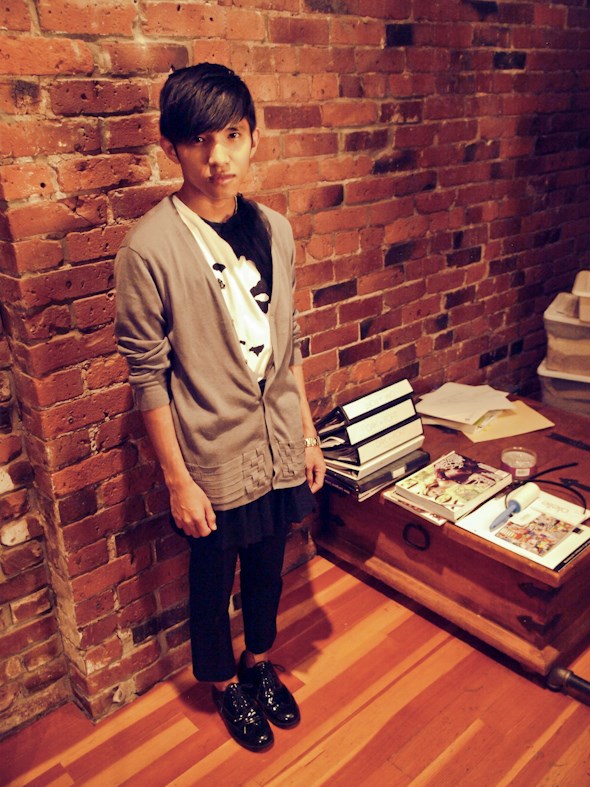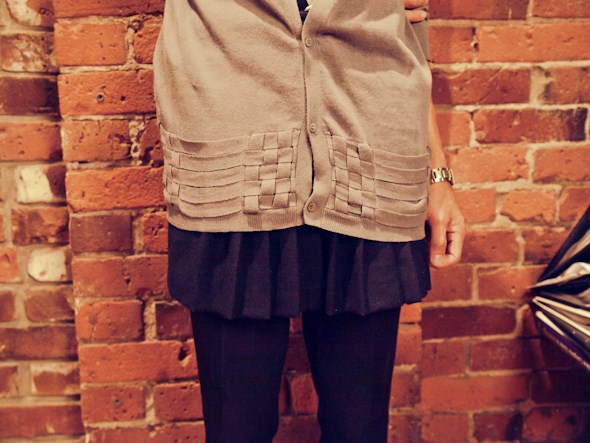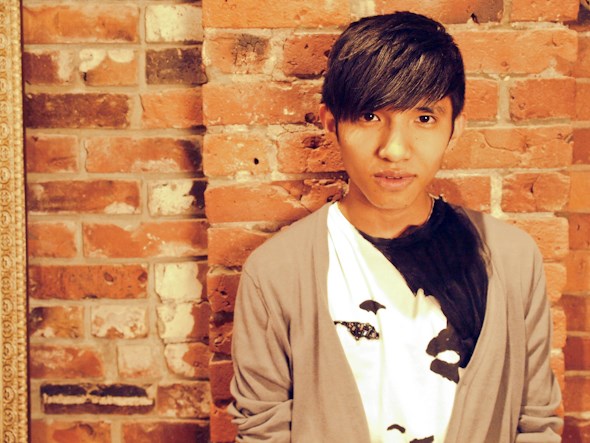 Best places to shop in Vancouver? 
I love going to vintage shops because you never know what to expect. USED in Granville Street always has interesting pieces and I rarely leave empty handed. OAK + FORT has great one-of-a-kind pieces you will not find anywhere else in Vancouver. You will also find a lot of the clothes carried in the store are unisex and can look good worn by both men and women. Holt Renfrew is when I'm feeling I need little luxury injected into my wardrobe. Although I don't fit in their men's clothing line, their accessory department is like a candy store to me. It makes a great balance of low key and high in my wardrobe. Fast fashion is a big guilty pleasure of mine, especially when shopping on a budget. Being vertically challenge, you'll find me lurking in Zara (kids) and H&M (kids) a lot and I do sneak into their women's department too.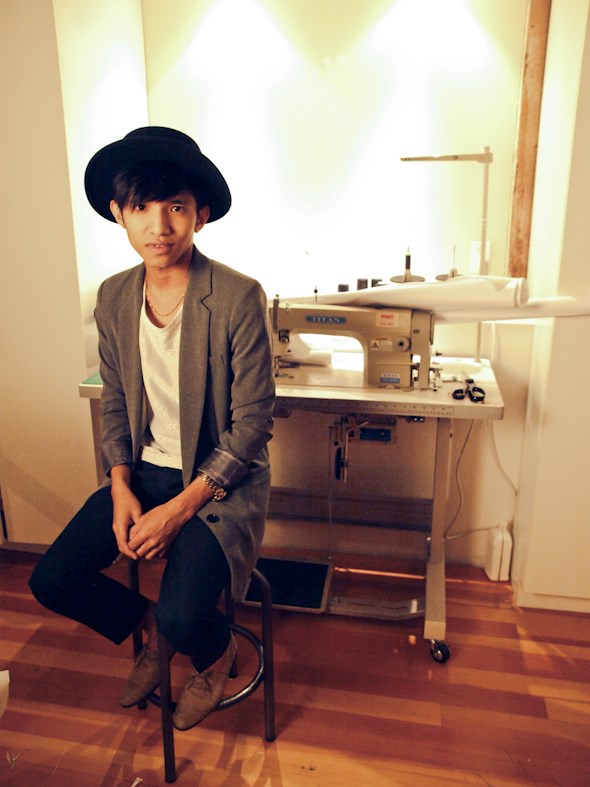 What item from your wardrobe would you save if your house was on fire? 
Good Lord, that would be 'THE' day I would immediately book a flight back to Asia, Japan and
Korea preferably to replenish my wardrobe right away or my career as a fashion blogger would be
over.
But if that were to happen, I would put on my custom made cropped trousers, Paul Smith patent
leather lace up shoes, satin lapelled blazer, custom made plain white oxford shirt, a briefcase where I keep my collection of socks, and my Etro Milano pocket square I got for my 20th Birthday, then catwalk my way out of my burning house (just kidding! I would run for my life).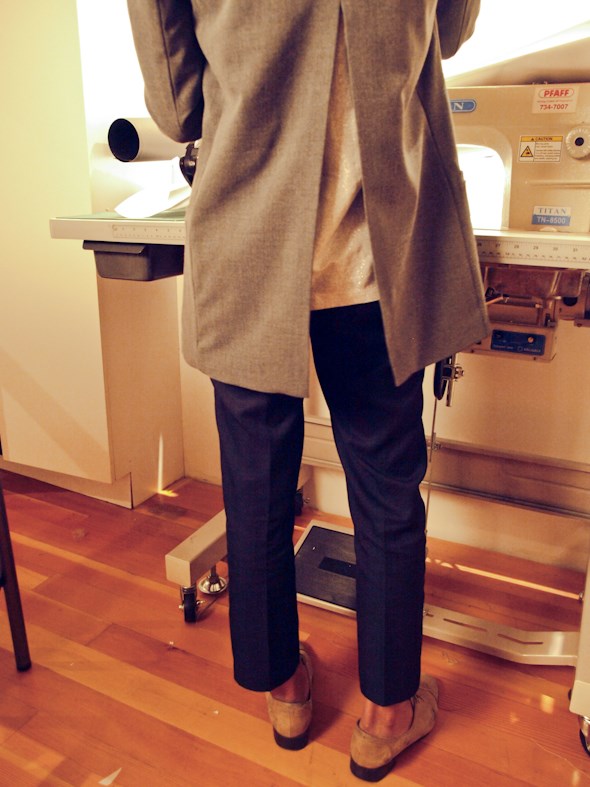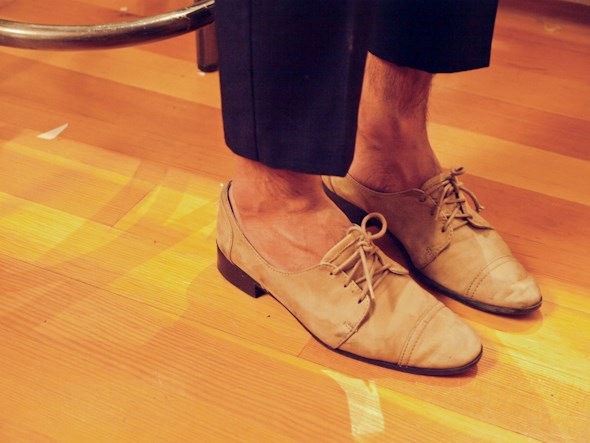 What's the most sentimental piece you own? 
It has be a vintage pajama pants I dug up from my mom's closet. It has a very interesting pattern
that can look like it has been stolen off of Kenzo's runway. Mom said she bought it for $3 when
she first moved to Canada and had used it as Pajama ever since. It has a very interesting carrot
shape that made it dressier than your typical pajama. I love how fun and versatile it is. I can
throw in a plain white ts or a fancy blazer with it and it would still look fairly sophisticated.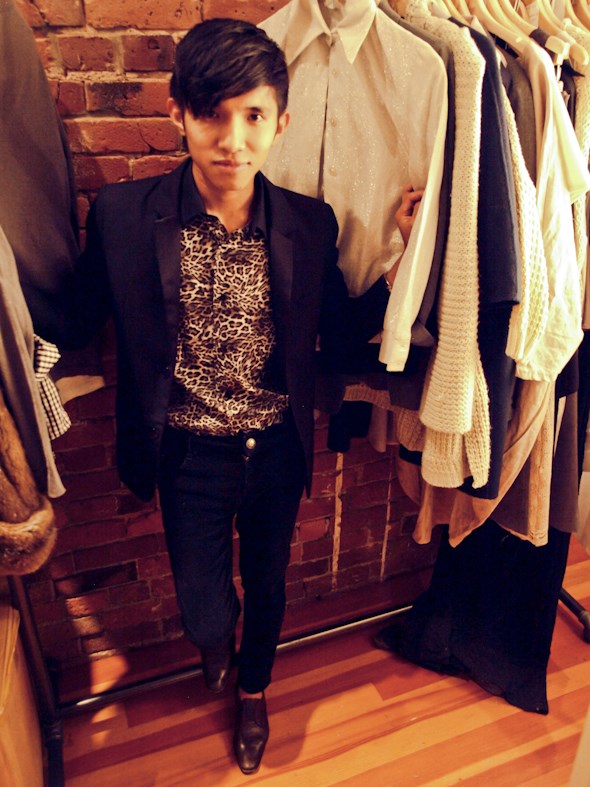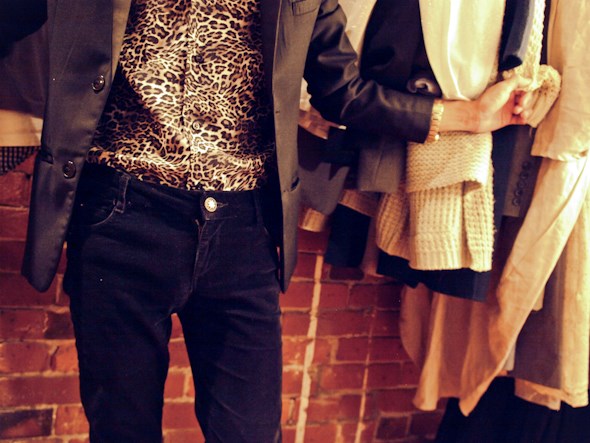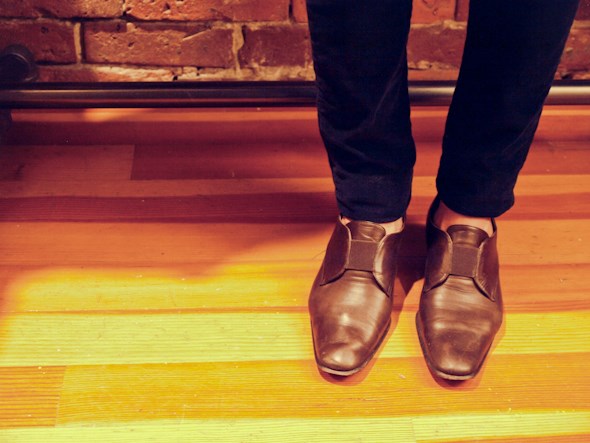 Is there an outfit in your wardrobe that you think is hideous but you just can't part with? 
I used to be in band when I was in high school (band geek FTW!) and yes I own a uniform hoodie
for when we go to band camp and competitions. I think it's tacky and hideous but it's undeniably
comfortable. I wear it at home to lounge when I'm sick and cold.