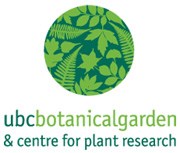 UBC Botanical Garden is Canada's oldest continuously operating university botanical garden. The original mission of the garden was research into the native flora of British Columbia. Over the past nine decades, our mission has broadened to include research, conservation, teaching and public display of temperate plants from around the world, particularly Asian, alpine and native plants. We're also home to the Greenheart Canopy Walkway.
Come visit us - we're located at 6804 SW Marine Drive, Vancouver, BC. You can find more info at ubcbotanicalgarden.org
Maple Collection rated 2nd in conservation importance worldwide
Of the 200 or so taxa of maples (Acer spp.) and close relatives known worldwide, over 10% (26) are considered endangered or critically endangered. In a recent assessment by Botanic Gardens Conservation International (BGCI), the collection of maples curated by the University of British Columbia Botanical Garden and Centre for Plant Research was ranked number 2 in conservation importance worldwide in public gardens, second only to Harvard's Arnold Arboretum.
Although maples are a common sight in Canada, many species in China and Japan are under threat. Due to UBC Botanical Garden and Centre for Plant Research's strong relationships with its Asian counterparts and their scientists, the Garden has been able to procure a number of these valuable species through partnered expeditions for wild-collected seed. Vancouver's mild maritime climate and the horticultural expertise of the Botanical Garden researchers and staff have proven an exceptional combination in growing these maples for conservation and research. For links to more information click HERE.
Feature garden: BC Native Garden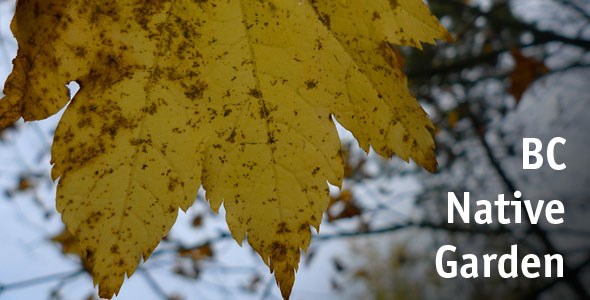 The BC Native Garden is one of the longest established features of the Botanical Garden. Most of the plants in this garden are native to the immediate vicinity—the Maritime southwest of BC—and these plants are located in a diversity of habitats. The pond at the lower end of the garden displays a huge variety of aquatic and marginal plants, including many, often aromatic, bog species. This area is also known for its assorted populations of birds, amphibians and insects, many of which can be seen going about their activities in or near the water. In the autumn, colourful berries, as well as seed-rich dry fruits are abundant in the Native Garden, and foraging birds are a constant feature now. The Native Garden is filled with subtle colours and aromas, as well as the objects of avian attention, and the birds themselves, so make sure to have a look the next time you're here.
Click HERE to visit on online photo gallery that our workstudy student Alivia Prattas took on a recent walk through this area of the garden.
The garden has some great courses and lectures coming up like THIS ONE about how plants inspire technology and THIS ONE we featured on DiYVR about wreath making.