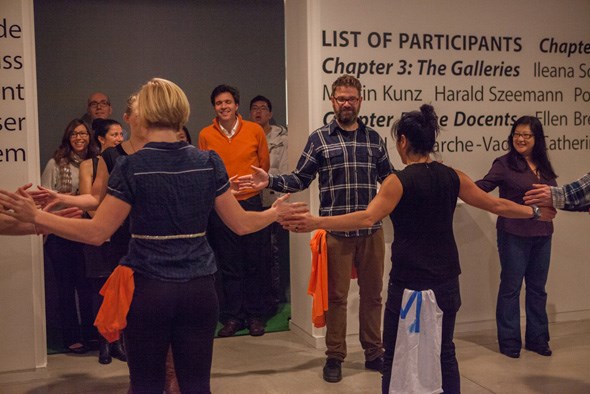 The Canadian Art Foundation Gallery Hop returns to Vancouver this Saturday with a day full of free talks and tours, including a very exciting public participatory event entitled League. Starting at 2:00 p.m. on April 12th, League, initiated by Vancouver-based artist Germaine Koh, invites gallery attendees to participate in invented sports and games as a form of creative problem-solving, exploring processes of negotiation, improvisation and strategy. Participants attempt to play within the suggested guidelines, equipment and space, and they further develop the game as they play, with the expectation that it will evolve through trial and improvisation. The artist's conceptually generated work is concerned with the significance of everyday actions and familiar objects, and participants can expect to find commonplace sports equipment, markers and other everyday objects available at the event. New tools might be invented on the fly!
Join us for this event along with other talks and tours happening all day, all for free!
Satellite Gallery
560 Seymour Street
League, Germaine Koh
2:00 p.m.–4:00 p.m.
Gallery Hop tours include Gastown, Main Street, Chinatown and Great Northern Way. The tours are led by artists Laura Piasta and Eli Bornowsky as well as writers Aaron Peck and Tatiana Mellema.
Visit canadianart.ca/vancouverhop to learn more about the tours, along with other art events happening on the day.