April 20, aka 420, is one of Vancouver's biggest public celebrations, with cannabis enthusiasts gathering from across the city to protest, celebrate and smoke.
Though 420 Vancouver, which organizes the annual protest and celebration on Sunset Beach, has cancelled its 2022 event, Vancouver is still finding ways to celebrate.
Here are some events you won't want to miss!
The cannabis cafe is hosting an epic smoke party, and are planning on breaking the world record for the largest volcano bag too. There will be live music, art displays and Jamaican patties, plus much more.
Where: New Amsterdam Cafe - 301 W Hastings St
When: April 20, 2022
Cost: Free
The cannabis community is rolling up to the Vancouver Art Gallery this year for a day of cannabis, community and celebration, plus guest speakers and performances. (This event is not affiliated with the 420 Vancouver group that previously held the Sunset Beach event.)
Where: Vancouver Art Gallery
When: April 20, 2022
Cost: Free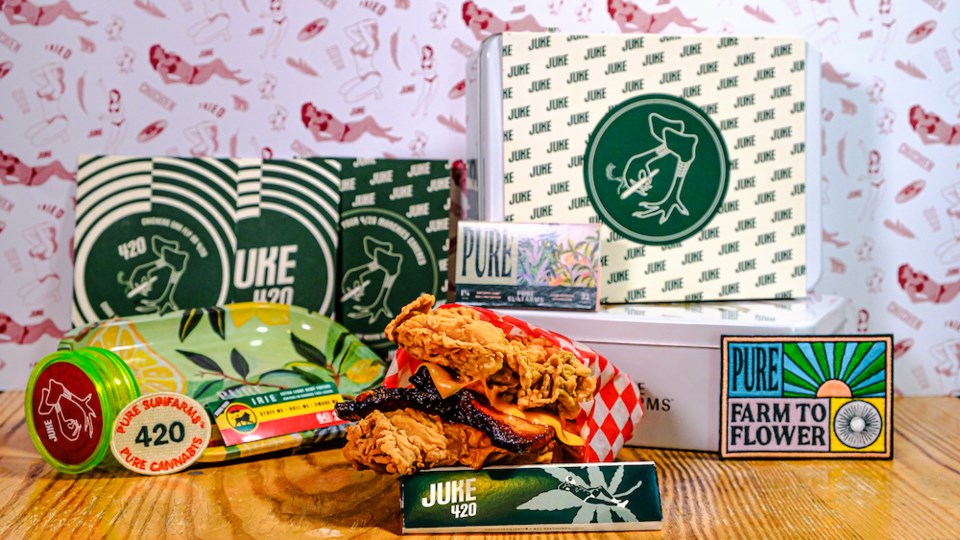 The event is getting yourself over to Juke in Chinatown. Their 420-exclusive "stash tin" comes with a delicious Juke fried chicken sandwich (for when the munchies hit!) and everything you need to roll a joint. The Feature 420 Stash Tin includes a Pure Sunfarms custom stash tin and rolling tray, Juke branded rolling papers, Pure Sunfarms rolling papers, grinder, matchbook, and stickers.
Where: Juke Fried Chicken - 182 Keefer St
When: April 20, 2022
Cost: $24
This yoga class will leave you with a new perspective. The evening will guide you through sound healing and meditation while sampling hemp, tasting infused snacks and connecting with the community.
Where: Conscious Lab - 422 Richards St.
When: April 20 from 6-10 p.m.
Cost: $78 Ticket in advance / $80 Ticket at the door
Food and music together is always a good idea, especially on 420. The back patio of The Pawn Shop will be transformed into a 420 party with great music to vibe to, and each ticket comes with a taco and a special 420 goodie bag.
Where: The Pawn Shop - 1117 Granville St
When: April 20 from 6-10 p.m.
Cost: $22