Get Pretty, Pretty with A Cut and Colour at Barbarella Saloon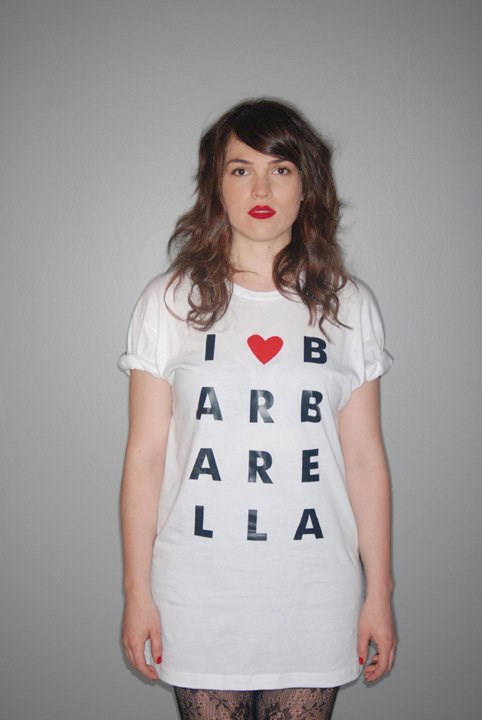 If you see girls (and boys) with great hair in or around the South Main St. area, there's a good chance they've had their hair did at neighbourhood mainstay Barbarella, a fun and quirky saloon known for its friendly, creative stylists and funky interior. At the ripe old age of eleven, the fiercely-coiffed Barbarella is about to welcome a second location at the newly renovated Waldorf Hotel which is re-launching next month.
Here's a chance to get Barbarellified yourself with the lovely and talented Candice. Say hello to fall with a cut and colour, baby.
"Hello, pretty pretty."
I have had a few really terrible cuts in my life. The first was when my mother "surprised" me with a trip to the man-with-the-scissors, leaving me with a bowl cut and my long tresses on the floor (I was five and still carry scars). Then I cut my own bangs ... Bad Idea City! Then somewhere in the mid-90s I was rocking some very "frosty" highlights; you remember - the kind with the cap and they pull your hair through the holes? Good times indeed.
Get a fabulous fresh start this fall with a courtesy cut and colour with Candice. What was the worst 'do you rocked and how much do you need a makeover? Leave your comment here to enter. But, if you are really keen to win then leave a comment and send along a photo of your troubled mane to missfox@vancouverisawesome.com. Your photo will not be published, but it may help your cut and colour chances of winning. (Just sayin'.)
Here's the deal: Whomever wins this amazing prize must be open to being featured on Vancouver is Awesome. Before-and-after photos (we're not interested in making you look anything less than utterly adorable, don't worry!) are part of the deal. This is a chance to work with Candice (who has no interest in having your long brown locks transformed into a peroxide pixie ... unless that's what you want) on an amazing new (and free!) look. Makeover Madness is a lot of fun but the best part is - the winner is going to look like a million bucks.
Contest closes on Friday, September 10 at 5:00 pm. Winner will be contacted by email and the makeover madness fun will begin after that ...
Good luck!