Sneakerheads rejoice! The Nikes that Michael J Fox's character, Marty McFly, wore in Back to the Future 2 are finally being made available for sale! After much speculation, a major online petition, and other releases over the years that were obviously inspired by the original but not the real thing Nike is now releasing 1500 pairs of the Nike MAG which is a rechargeable replica of the original shoe worn in the 1989 film!
The rest of you are asking "What in the hell does a new release from Nike have to do with Vancouver?". Well you might remember back in 2010 when I interviewed our hometown hero, Michael J Fox, and I asked him about that certain pair of shoes? Well, friends, these are those very shoes! Not only is it amazing that they're finally being released but the cherry on top is that 100% of the proceeds from them are being donated to the Michael J. Fox Foundation which champions Parkinson's research. Michael will be wearing them on David Letterman tonight at which point the online auction will begin. I apologize but I don't have a link just yet.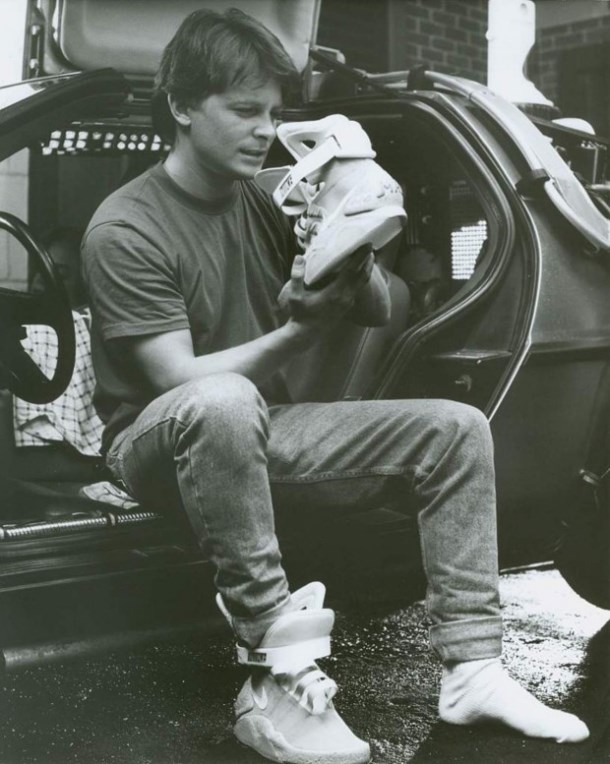 Photo: courtesy Nike
Here's what Michael had to say about it all:
"This project is exciting to me because it brings together three very passionate audiences: the Parkinson's community, the sneakerheads and Back to the Future fans." – Michael J. Fox.
http://www.youtube.com/watch?v=eihSPj9lSMw