I just received the latest issue of Megaphone Magazine, their special literary issue: Voices Of The Street! This 68-page, perfect bound edition features writing, poetry and prose from Megaphone's community writing workshop program, which is run in treatment centres, social housing buildings and community centres in the Downtown Eastside and downtown Vancouver. Megaphone vendors buy each of these very special issues for $2 and sell them on the street for $5 (our vendor actually delivers one to our office each time they come out, he's rad!).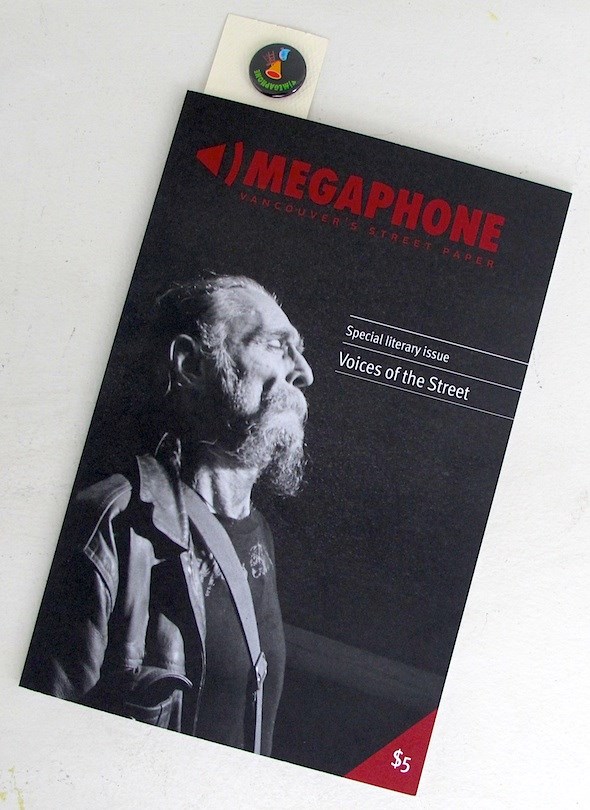 In this issue, you'll read powerful stories and poems about what it's like to be homeless, have an addiction, and live in the Downtown Eastside. By using creative writing to tell their stories, our writers help our readers gain a very intimate understanding of these issues.
Voices of the Street is part of the City of Vancouver's 125th anniversary celebrations and is in partnership with PHS Community Services Society and Poetry is Dead magazine. The photos are courtesy of the Hope in Shadows calendar project.
Click HERE for info on the issue and HERE for info on the launch event happening tomorrow night.