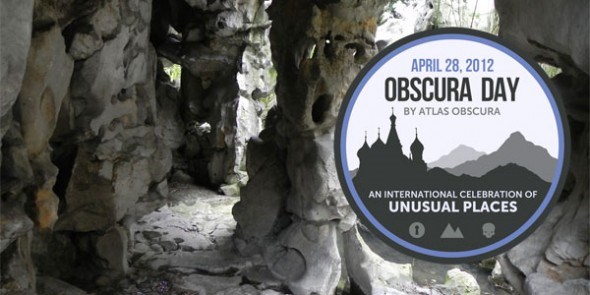 Obscura Day was this past Saturday and the Dr. Sun Yat-Sen Classical Chinese Garden opened up the caves in Ting Mountain to the public for the first time...
Stepping into Vancouver's Chinese Garden, beyond the white walls, is an experience unto itself – you'll find yourself carried back in time and space to a 15th century Ming Dynasty scholar's home, an oasis in the heart of Vancouver.
Caves have traditionally been thought of as transportational dwelling places of immortal or otherworldly beings. For the first time ever, on Obscura Day, join us for an hour-long guided tour to explore the stories and mythologies that enforce the mysterious call of the grotto.
It's hard to describe the beauty of the caves and the feeling you have when entering a place very few people ever have. I'll let the photos speak for themselves.
Thanks to Atlas Obscura and the Chinese Gardens for having us on this historic and awesome day...already looking forward to next year!