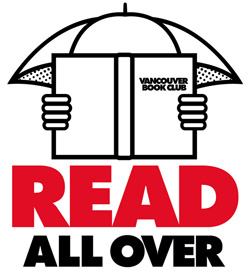 Read All Over celebrates the bookworm in all of us, showcasing readers in Vancouver and the books they love most.
Cathleen With's first book, skids (Arsenal Pulp, 2006), about street kids on the Downtown Eastside of Vancouver, was short-listed for a ReLit Award. Among her many adventures, Cathleen has worked at a camp for disabled kids in Squamish, a bakery in Hawaii and a Greek deli in Australia. She served as a drama educator in Kathmandu, a caregiver at Mother Theresa's Home for the Sick and Destitute in Calcutta, an English teacher to former sex trade kids in Cambodia, and as a teacher in Inuvik, NT and in Seoul, Korea. Having Faith in the Polar Girls' Prison (winner of the BC Book Prize's, Ethel Wilson Fiction Award), is her first novel.
What books have changed your life?
Housekeeping by Marilynne Robinson saved me when I was young. As did anything by Flannery O'Connor. This is such a great question, but a difficult one to answer as so many books affected me at different times in my life. Two years after travelling to India, I read A Fine Balance by Rohinton Mistry, and it changed how I looked at my photos. Djuna Barnes and Margaret Atwood's Handmaid's Tale also affected me deeply.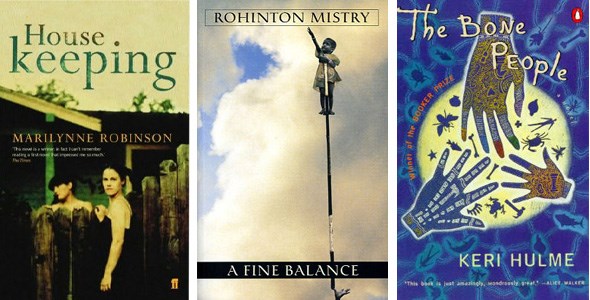 The one book you always recommend is...
The Bone People by Keri Hulme and The Year of the Flood by Atwood.
Where is your favourite place to crack open a book in Vancouver?
I could say Turk's, Delaney's on Denman, Rhizome, but mostly cozy-mo in bed ;)
What's next on your reading list?
The Sense of an Ending by Julian Barnes
If you had to choose, which writer would you consider a mentor?
I've been lucky to have had so many: Keith Maillard, Alison Acheson, Steven Galloway, Elizabeth Harvor, and Jack Hodgins. And Jack's book, Passion for Narrative, is insanely helpful for a writer.
Do you have a favourite story with Vancouver connections?
Sophie by Emily Carr
How do you like your books served up best – audio books, graphic novels, used paperbacks, library loaner, e-reader…
I am still a compulsive buyer and used buyer/library loaner. I still love to go to events and buy the book from the actual writer--I think that's so important if you can. To meet that person and have them sign their baby, and then go read it--my fave thing to do!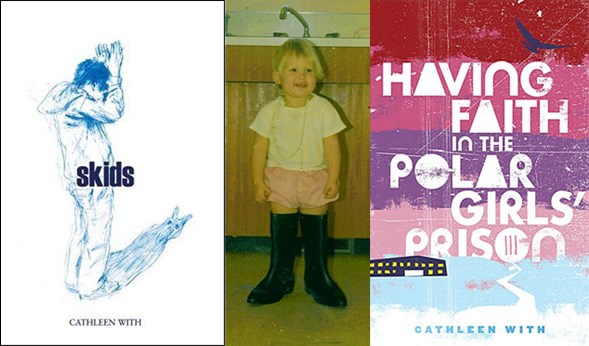 Photographs courtesy of Cathleen With.
Who is your favourite Vancouver/Lower Mainland writer?
We have so many amazing writers here on the West Coast that it's hard to keep up! I'm going to stay safe and say that recently I've enjoyed work from Nikki Reimer and Micheal Christie. I'm looking forward to new work from Nancy Lee, Claudia Casper, and Shaena Lambert.