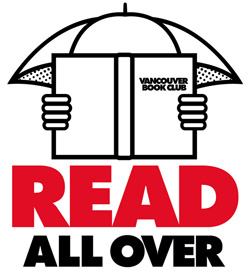 Read All Over celebrates the bookworm in all of us, showcasing readers in Vancouver and the books they love most.
Dina Del Bucchia is a writer, dress enthusiast and former bookseller. She writes (almost) weekly for Canada Arts Connect Magazine. Her writing has appeared in literary publications across Canada, as art in Old Friends' exhibition Funny Business, in blog form for the Vancouver International Writer's Festival, and she is the creator of one-woman show, Not a Shiksa. An avid reader, she writes about books she's read on Stacked. Currently, she's at work on a poetry manuscript about celebrity culture. Dina will be reading at Humourists: Literally Funny at East Van Comedy on Sunday March 25th. She has an unnatural love for Leonard Cohen and otters.
What are you currently reading?
Ben Marcus' The Flame Alphabet. I'm really enjoying it. It's dark and funny and makes me uneasy. All fabulous things. I'm a monogamous book reader. I need to save some reading time for Dlisted.com and other internet delights.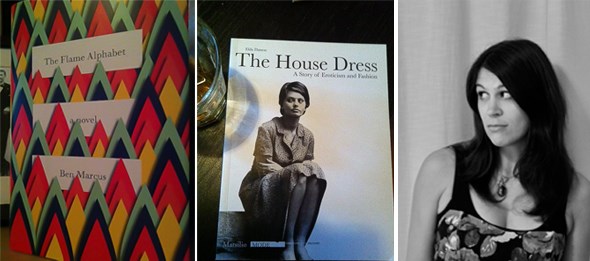 How do you like your books served up best - audio books, graphic novels, used paperbacks, library loaner, e-reader...?
I'm one of those lucky people who had bed bug roommates, so I like fresh, new books. Shiny hardcover fiction or non-fiction or graphic novels. Paperback poetry. I love fashion and art books.
What book or story impressed you as a child?  Were you obsessed with any particular ones?
I was obsessed with classic, dark or sad or weird picture books as a small child. Virginia Lee Burton's The Little House, Grimm's Brothers fairy tales. I thought that Grimm's action was pretty funny, too. Millions of Cats by Wanda Gág, where this old couple wants a cat for companionship, then all of sudden they've got, you guessed it, millions of cats. They ask the cats which one of them is prettiest and those vain jerks all tear each other apart until there's just one small kitten left behind. Cute!  Gág's and Burton's illustrations are amazing.
The one book you always recommend is...
As a longtime bookseller I'm used to tailoring my recommendations to what I believe a specific person would enjoy. There is no universal title to please all palates. That's a fool's game. However, I do prefer to recommend odd, humourous books and often go with Jonathan Ames' Wake Up, Sir.  I don't want Fry and Laurie to punch me in the face, but Ames is better than Wodehouse.
What is the most cherished item in your library?
My signed first edition of Leonard Cohen's Beautiful Losers. It is signed. By Leonard Cohen. To me. It includes the words: with love. And it appeals to the eight-year old girl in me because it's written in pretty silver pen.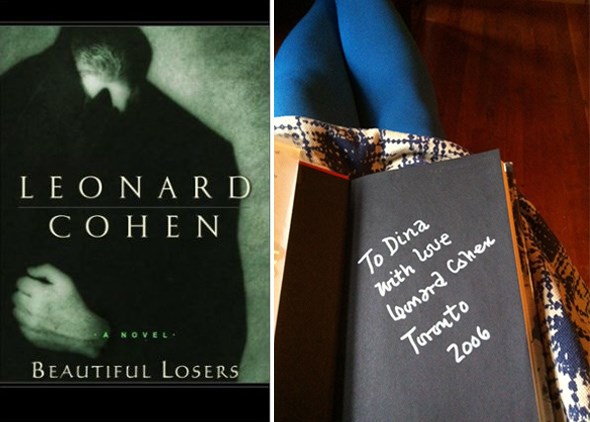 Your life story is published tomorrow. What's the title? 
Cheap and Painful Hair Removal Tips.
Where is your favourite place to crack open a book in Vancouver?
Third Beach in the heat of summer. No question.
What's next on your reading list?
Wild, a memoir by Portland author Cheryl Strayed (who's also the only good advice columnist alive, Dear Sugar on The Rumpus), which comes out this month, as well as Sarah Manguso's The Guardians: An Elegy. Both are death-focused, so I guess it's a bit messed up that I'm so giddy about them.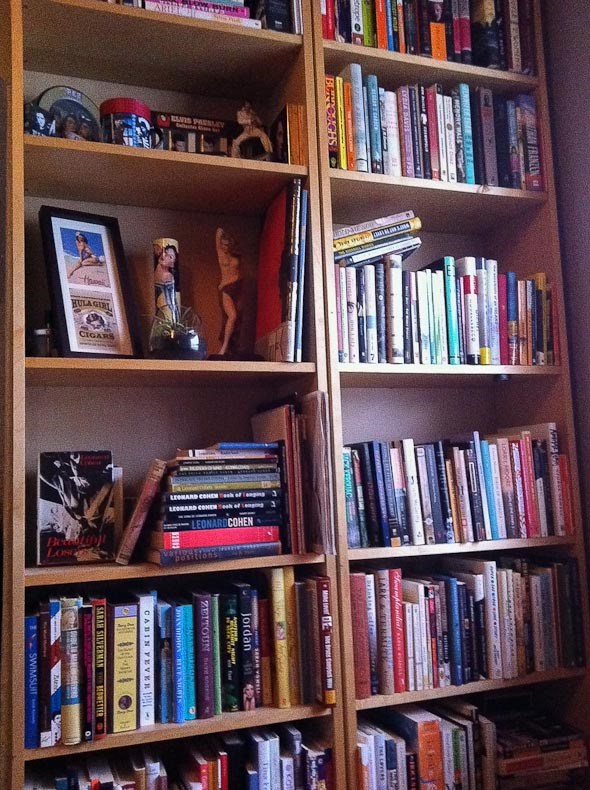 Follow Dina on Twitter: @DelBauchery!