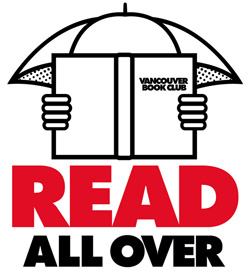 Read All Over celebrates the bookworm in all of us, showcasing readers in Vancouver and the books they love most.
 .
Lindsay Glauser Kwan is a writer and lover of books, fashion, and art. She has worked in the fashion industry as a buyer and inventory manager for several local fashion companies. Currently enrolled in The Writers Studio, SFU's creative writing program, she spends her free time cooking, going to concerts and reading. Lindsay is also a past editor of the Vancouver Book Club.
What are you currently reading?  
Slouching through Bethlehem by Joan Didion and Escape to Gold Mountain by David H.T. Wong
How do you like your books served up best?
I love physical books. I like wearing them in until their pages flip easily, when you can slice through the pages, and they fall open and flat.  I stuff in my day's mementos:  bus tickets, street pamphlets, postcards, receipts. I like to write in books. I like to underline words, sentences, sometimes whole paragraphs. I dog ear pages to keep my place but I curse when I rip a page.
I love library books too. Sometimes you find traces of another reader's habits.  Sometimes it's disgusting like a drip of blood.  Sometimes it's a receipt to a coffee shop, or a bookmark from Banyen Books.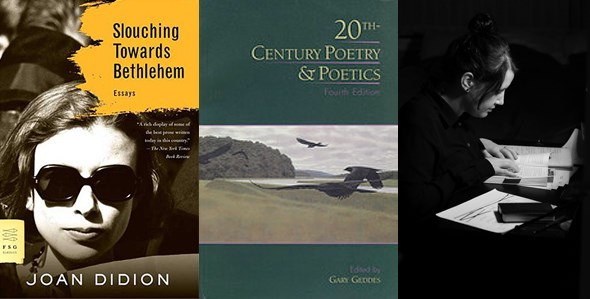 Photo of Lindsay Glauser Kwan by C. Kwan.
What book has changed your life?
20th Century Poetry and Poetics edited by Gary Geddes.
I grew up in a small town with not much exposure to the arts.  I was surrounded by mill and forestry workers in the days of BCFP.  My mom had a copy of this from her college English Course on her shelf. These were the first poems I ever read that didn't rhyme.  I remember flipping through and finding Earle Birney's Vancouver Lights. I didn't really understand the poetry, but I was more amazed that real writers existed in places as close as Vancouver.  In my mind, writers had a certain mystique; they were foreign and fascinating.
Favourite stories set in Vancouver?
The Jade Peony by Wayson Choy and Disappearing Moon Café by Sky Lee
I love Vancouver Chinatown's rich history (real or imagined) and I love mapping the street names and landmarks, then between cravings for Chinese cured sausage and steamed buns, I think of these stories/places when I take the number 22 bus up or down Pender Street and try to place them.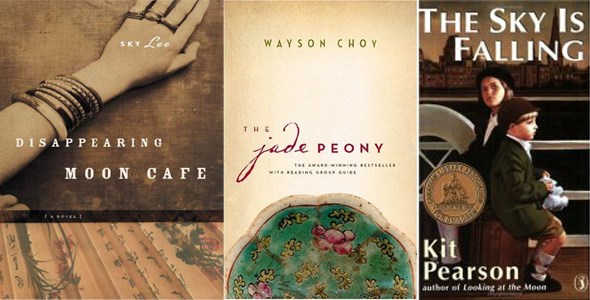 What book or story impressed you as a child?  Were you obsessed with any particular ones? 
I read heaps of books about the Second World War and the Holocaust when I was a child: Number the Stars by Lois Lowry, The Diary of Anne Frank were among these.  I particularly loved Kit Pearson's first two books of Guests of War Trilogy: The Sky is Falling and Looking at the Moon. I read them again as an adult and then finished the final book, The Lights Go Out Again later and still loved them.
The one book you always recommend is?
I often recommend The Measure of a Man by JJ Lee, At Work by Annie Liebovitz, Something Fierce by Carmen Aguirre and Palestine by Joe Sacco.  I also adore John Berger: To the Wedding, Ways of Seeing and especially Photocopies. Right now, I love Joan Didion.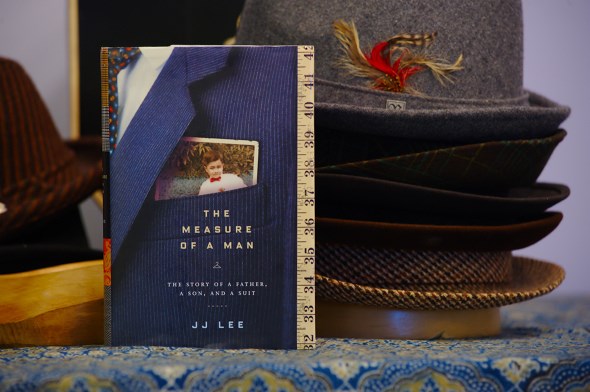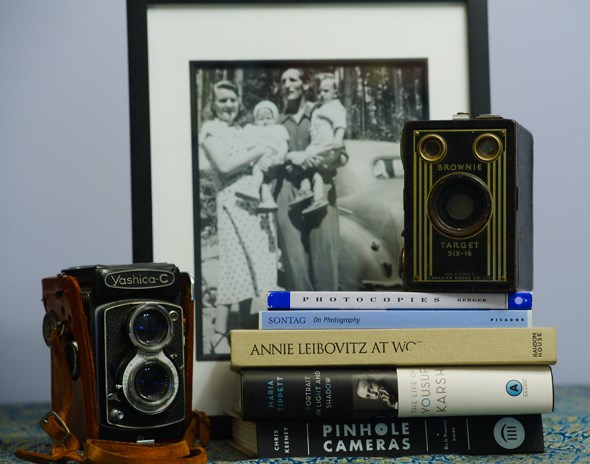 Photos by C. Kwan
What is the most cherished item in your library?
The Weight of Wings by April Bulmer. I found a copy in a discount bin at Volume 1 Bookstore on Vancouver Island, on sale for $5. Never overlook the discount bin:  I have read this poetry book over and over and over in the 10 years I have owned it.  Now it is weathered and wrinkled, but I would never give it up.  I partly like it because it reminds me of my grandmother's family's history in Saskatchewan.
What's next on your reading list?
Pinboy by George Bowering and Indian Horse by Richard Wagamese