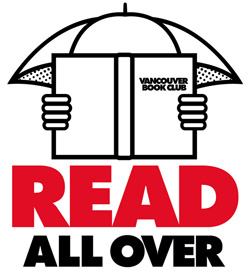 Read All Over celebrates the bookworm in all of us, showcasing readers in Vancouver and the books they love most.
If Nardwuar the Human Serviette doesn't ring a bell, visit his website, read up on Wikipedia or indulge in the three part Vancouver Is Awesome vs. Nardwuar video series.
What book makes you feel like a kid again?
I am presently being transported back to all ages gigs at the New York Theatre, and The Edge  in Vancouver thru local author Chris Walter's Argh F*ck Kill a biography of  the legendary Victoria punk band, The Dayglo Abortions.
The one book you always recommend is...
Any local Fanzine such as Bob and Janelle's wonderful Mongrel Zine that is packed full of rock n' roll goodness! Shop local, eat local and read local!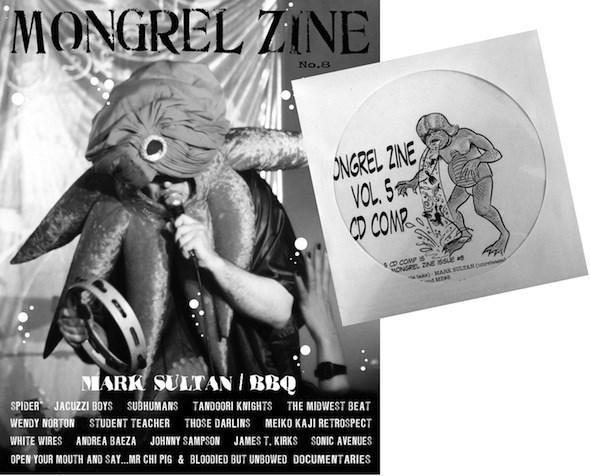 What books have changed your life?
Ugly Things Fanzine has totally influenced me thru it's indepth articles championing the unknown and neglected hero's of Sixties, Seventies and Eighties punk. It's where I first heard prettymuch one of my favourite bands of all time, The Monks!
How do you like your books served up best - audio books, graphic novels, used paperbacks, library loaner, e-reader…
Doing a radio show on CiTR fM 101.9 I am always up for aural stimulation, but I still pretty much like the portability of books, mags and zines. Especially Discorder Magazine, CiTR's program guide that has been causing newsprint damage since 1983!
Librarian VS. English Professor, who is sexier?
My favourite Punk Rock Libarians/Professors are the incredible death metal band Bloodhag from Seattle, Washington. They are so into their "craft" that they throw out science fiction books to the crowd at their gigs. Amazing!
Your life story is published tomorrow. What's the title?
Doot doola doot doo .. doot doo ! Which is also the title of the first DVD I released!
Where is your favorite place to crack open a good book in Vancouver?
Probably the magazine/book/fanzine rack at Zulu Records! So many great treasures are buried there!