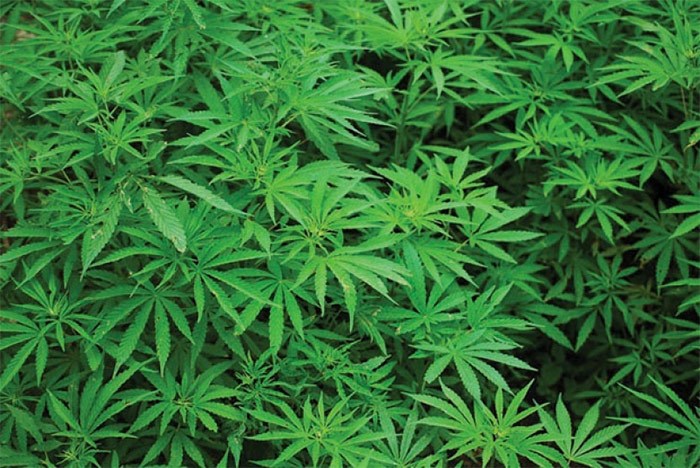 Richmond city council voted unanimously to oppose marijuana legalization and send a letter to the provincial and federal governments expressing its concerns and requesting "proper" regulations.
In the letter, the city will ask for the right to regulate cannabis at the municipal level, should it become legalized. This would enable the city to impose stricter rules and regulate it through land-use bylaws.
"If you legalize it, then it's really like saying it doesn't cause problems when it really does," Mayor Malcolm Brodie told the Richmond News.
"We recognize the reality that marijuana legalization is going to happen, but I think it's best to put down our opposition and make it clear that we need proper regulations."
Brodie said, whether marijuana should be legalized or not is a matter of personal perspective, but all of Richmond's councillors agree it should not be.
Discussion and concerns arose around specific issues such as public safety, the risk of losing agricultural land and the loss of a healthy community atmosphere. But the main concern raised at the meeting was the possibility of marijuana becoming a "gateway drug," leading people to harder and more frequent drug use.
"If you became an alcoholic, I don't think you would start drinking the hard stuff first. You drink a beer then work your way up," said Coun. Derek Dang.
"That's what I fear…when people elevate their drug use. We've already got drug problems with fentanyl, and it could be problematic."
Coun. Harold Steves voiced his concerns regarding the risk of losing farmland to marijuana-growing businesses during the meeting.
"We should not have farm land which was used for food to grow marijuana," said Steves.
Richmond is the largest city in the province without a marijuana dispensary in operation and the city councillors appear to want to keep it that way.
"We see what's happening in Vancouver; you walk a few steps, and you see a marijuana store. That's not what we really want to have here, and it bothers everyone," said Dang.
Coun. Carol Day agrees that the city should be able to control the number and locations of marijuana stores.
"We require that our zoning can control where, how, and how many (marijuana stores locate). We don't want it at every corner." said Day.
"We are an urban suburban city, so we don't have some of the same desire that a big city might have. We prefer to take a more cautious approach, to make sure we get this right, because we don't want to get it wrong."
"We are kind of like a bedroom community that way," noted Dang.
"Council as a whole agrees it wants to get a handle on this issue so as to have better control of the situation in the future," added Dang.
The federal government is sticking to its July 2018 deadline for marijuana legalization. An online survey (Interceptum.com/s/En/BCCannabisRegulation) has been launched by the B.C. government and closes Nov. 1.
The survey seeks input from the public and local governments. A provincial marijuana act is slated to be ready in spring.