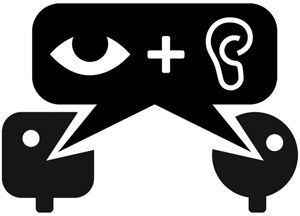 SCENE AND HEARD showcases the independent music scene here in Vancouver.
We post weekly guest playlists comprised of Vancouver artists and 'Last Week in Music' highlights some of the best concerts happening around the city...
I only made it to one show this week (two weddings to attend) and it was one hell of a party...Top Less Gay Love Tekno Party's EP release with Gang Signs. Glitter, confetti, balloons, people, music...hope you were there!
THIS WEEK IN MUSIC: (I'm a little late on this but) there are a whole bunch of free shows happening as part of the Fringe Festival - check them out here. The Prairie Cat EP Release show is on Wednesday at the Media Club with Hot Panda, Young & Sexy, and Field Study. Rifflandia is happening over in Victoria this weekend with tons of local and international bands. I'll be there, so say hello if you see me! If you're in Vancouver this weekend be sure to check out the Abramson Singers, Les Jupes, and The Never Surprise over at the Cobalt on Friday! Have a great week!
Check out VIAindie's Facebook page for more images from This Week In Music!