If you're like me, you probably think you know everything you need to about the Jian Ghomeshi allegations and the trial that followed. You've closely followed the most spectacular downfall of a Canadian public figure in generations, watching this train wreck at every turn as it's been fed to you by the press. You're sure you've heard every last gruesome detail but unless you've read Kevin Donovan's tell-all book, Secret Life: The Jian Ghomeshi Investigation, you're actually in the dark on a lot of them.
Donovan headed up the Ghomeshi investigation for The Toronto Star, originally breaking the story in partnership with Jesse Brown from Canadaland. His book shares the details of the months they worked on it, interviewing multiple women who made assault and sexual assault allegations resulting in Ghomeshi being fired from the CBC and subsequently falling from grace in a spectacular fashion. Here he breaks the file wide open revealing details you didn't know you needed to know, or wanted to. It's a window into the world of investigative journalism that fans of the film Spotlight will love, and that every adult Canadian should be required to read.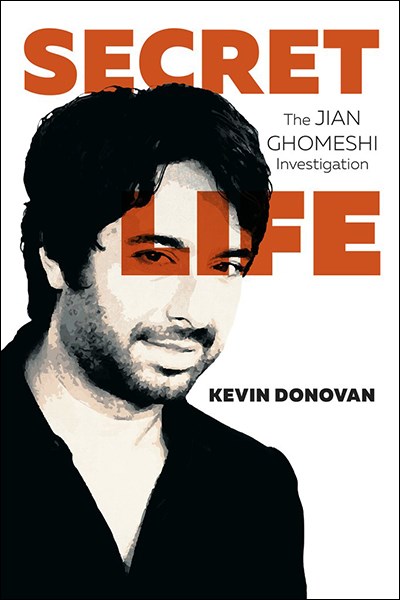 While engaging, at times it's not easy to read. Not only does the author recall how the investigation was conducted for the paper but he shares the allegations in finer detail than we've yet heard. There were moments where they made me feel queasy, and it's not a title I'd recommend to anybody under 18.
Another feeling I had while making my way through it was apprehension of posting this review at all; while they are framed as "allegations" the stories the women shared with Donovan and Brown are even more explosive in all their detail here than they were when they were filtered through a court case and the media, or even the in-depth reporting leading up to, and after, the trial. The publisher, Goose Lane, took a brave step in publishing this title, just as Canadaland and The Toronto Star did when they initially broke the scandal. Yes the $55,000,000 lawsuit that Ghomeshi filed against the CBC was dropped, and he ended up having to pay their legal costs to the tune of $18,000 - signalling admission in many people's eyes - but as the book itself reveals, he "wanted to be the most famous person in Canada". I can't help but feel it's the bookend of the man's career, and that there are more than a few hungry lawyers who would love to see what they could squeeze out of its publisher and author. Reviewing it is a far cry from publishing it, but it still somehow gave me jitters. And the story itself is creepy as hell.
You need to read it.
And before you do, read and listen to this CBC Day 6 feature where Kevin Donovan is interviewed about it. Read this excerpt on the Star's website. Then order it directly from Goose Lane or look for it in a local bookstore.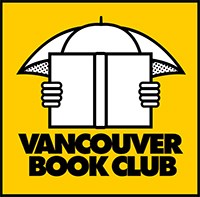 Since 2010 V.I.A.'s Vancouver Book Club has been connecting the city with books and authors through a range of online features and offline events. This post is part of our blog series where we're recommending a book we think you should read, every single week. Mostly non-fiction, these titles will give you a greater understanding of the past, present and future of the city, province and country you call home.