Shore, Forest and Beyond: Art From the Audain Collection is the latest exhibition hosted by the Vancouver Art Gallery. Opening tomorrow (Saturday, October 29th) it contains a staggering amount of work from the personal collection of Michael Audain and his wife, Yoshiko Karasawa, who have spent decades constructing what is now one of the most important private collections in all of Canada.
Audain is somewhat of a godfather when it comes to art in this country, and specifically this province. He's the Chair of the Vancouver Art Gallery Foundation, the Audain Foundation for the Visual Arts, and the National Gallery of Canada. The recipient of three honourary doctoral degrees, appointed to the Order of Canada as well as the Order of British Columbia, he's also the chairman of Polygon Homes. Polygon has built over 20,000 homes in B.C. since Michael founded it in 1980 and it's hard for me to not draw a parallel between his work in building homes for people and his work in bringing back home a lot of important works of art. While a proud Canadian he also acknowledges that we're a land of strong regionalists, and his loyalty for made-in-B.C. visual art pieces "stretching from ancient times up to today" has made my B.C. pride swell even beyond it's regularly-huge size. From enough First Nations pieces (dating back to the mid 1800's) to fill an entire museum to Canada's largest private collection of Emily Carr paintings all the way to contemporary works by Stan Douglas, Jeff Wall, Brian Jungen and many more, a great deal of the local works have been bought on the international art market and Audain has promised that they will never leave their homeland again. Ever.
I've decided to share just three of my favourite works that I shot while touring the show today. While I love the First Nations ceremonial objects as well as modernist works from artists like B.C. Binning and Jack Shadbolt I always end up favouring the contemporary. As Mr Audain puts it "We each bring our own experience, knowledge and taste to the party". So here's mine...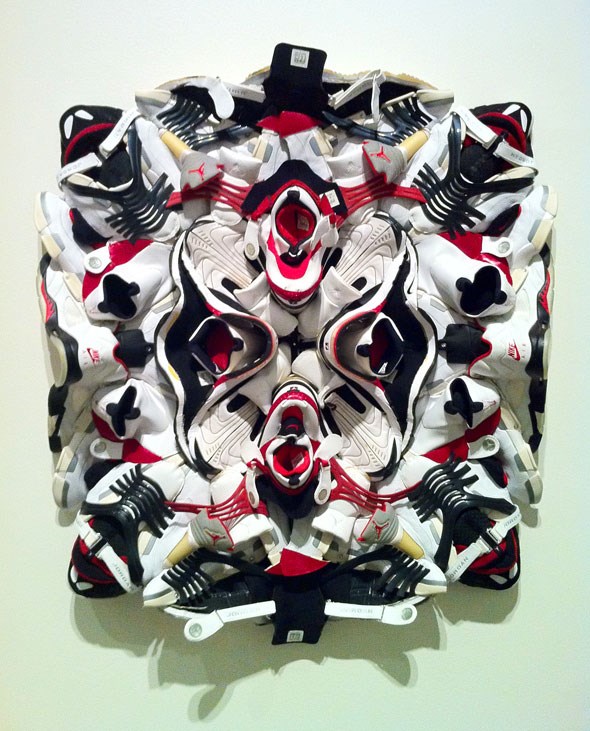 Brian Jungen
Variant I
2002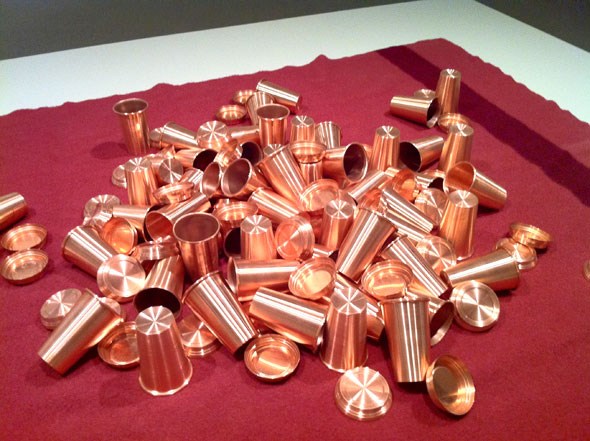 Sonny Assu
1884/1951
2009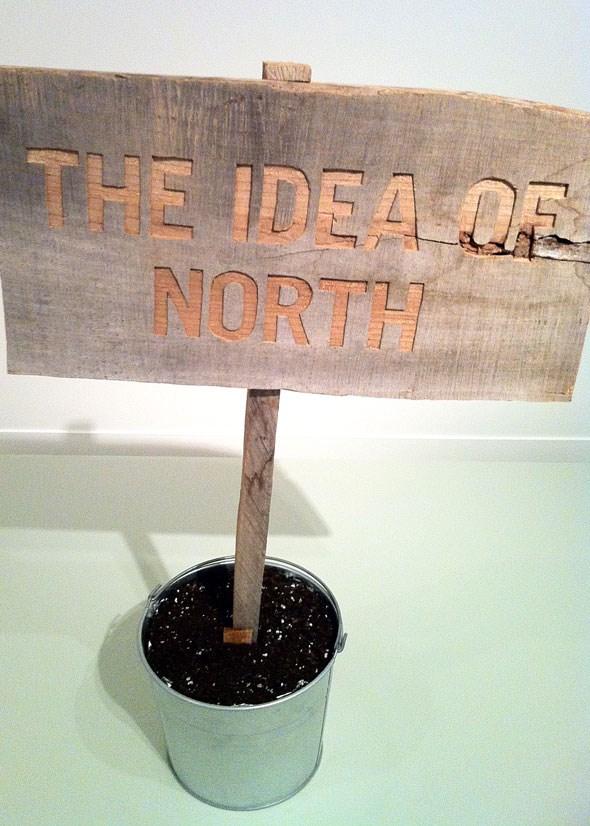 Ron Terada
The Idea Of North
2007
Take a look at all of the works starting tomorrow at the VAG (show info HERE) and be sure to check out the 160-page hardcover catalogue for the show (HERE) co-published by Douglas + McIntyre.