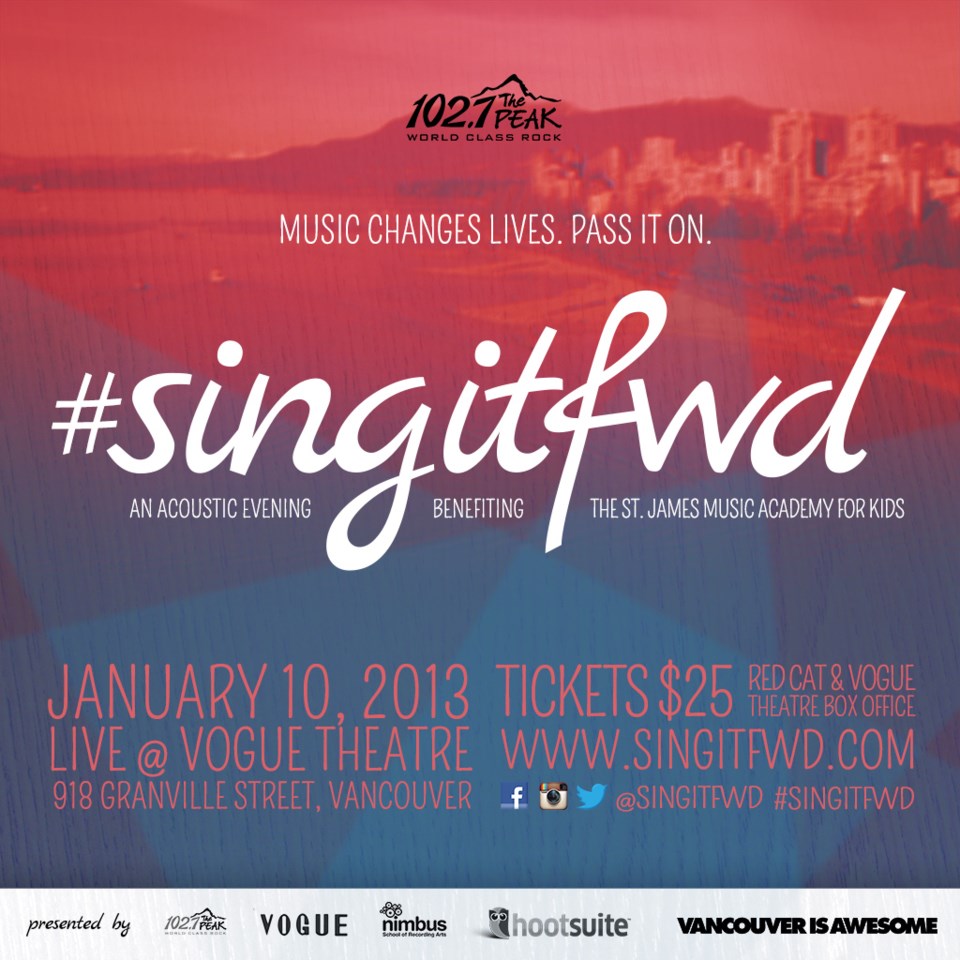 "Music changes lives. Pass it on!"
#SingItFwd is back for another year! Amazing videos and an incredible live show all in support of the St James Music Academy? Well we're at it again - and this year's event will be even better - taking place on January 10, 2013 at The Vogue.
We're happy to be hosting the videos by some of the artists announced as headlining, produced by Innovative Imageworks, Amazing Factory, and Lisa Wu!
The first two artists announced today on the Peak were Hey Ocean and Yukon Blonde!
And just for you, we've got the video of Hey Ocean and the SJMA doing Annie Lennox's Walking On Broken Glass: 
Every day, after the announcement head over HERE to VIA and see the videos from the artists released!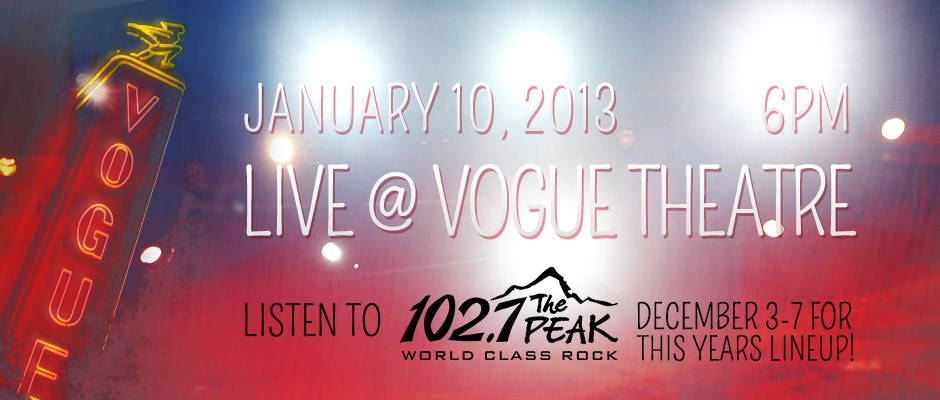 Here are some extra details:
Website:  www.singitfwd.com
Facebook Page = https://www.facebook.com/SingitFwd
Twitter = @singitfwd
Event Hashtag = #singitfwd
Tickets go on sale on NOW at Northern Tickets and at Red Cat Records.