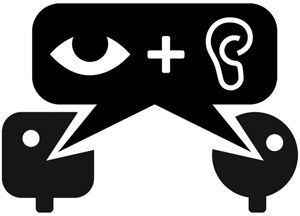 SCENE AND HEARD showcases the independent music scene here in Vancouver.
With over 36,000+ artists, boasting more than 150,000+ tracks, the CBC Music/CBC Radio 3 web site is the absolute ultimate authority, and the home, of independent music in Canada. With that massive library along with tools for members (free to join!), we're taking advantage of what they've set up by bringing you a fresh batch of music every week featuring local groups who have tracks (entire albums, even!) on the R3 site.
When you think of St Patrick Day events, you immediately think Sparkly Spandex Party, right?
No?
Well that's why we love the ladies of Betty and Kora, another one of our favourite music blogs here in Vancouver, because they are throwing a sparkly spandex dance party on Saturday ft. Blondtron and a Top Less Gay Love Tekno Party dj set at the Electric Owl. We thought this was so fabulous that we asked the ladies to make today's playlist, which you can check out by clicking the images below. Grab something spandex or sparkly and head to the Owl on Saturday to dance the night away...