With 20,666 artists, boasting 91,208 tracks, the CBC Radio 3 web site is the absolute ultimate authority, and the home, of independent music in Canada. Recently relaunched with some fancy new tools for members (free to join!), we're taking advantage of what they've set up by bringing you a fresh batch of music every week featuring local groups who have tracks (entire albums, even!) on the R3 site.
This week we're proud to bring you the New Pornographers' frontman, A.C. Newman, as our guest 'lister! In case you missed it, we recently announced the forthcoming New Pornographers album which is dropping May 4th. Until it then you can listen to their previous albums, A.C.'s solo works, and you can click below to listen to his playlist containing some of his favourite songs by other Vancouver artists.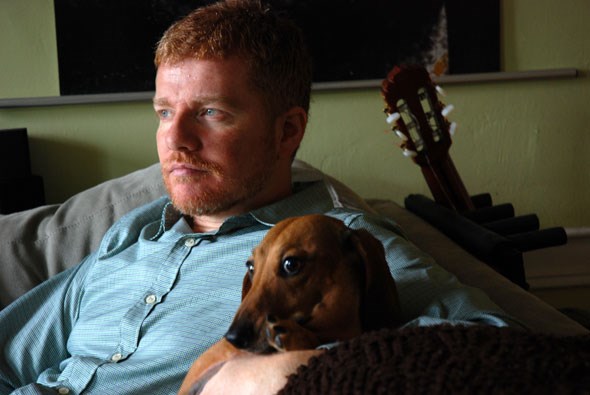 photo: caleb beyers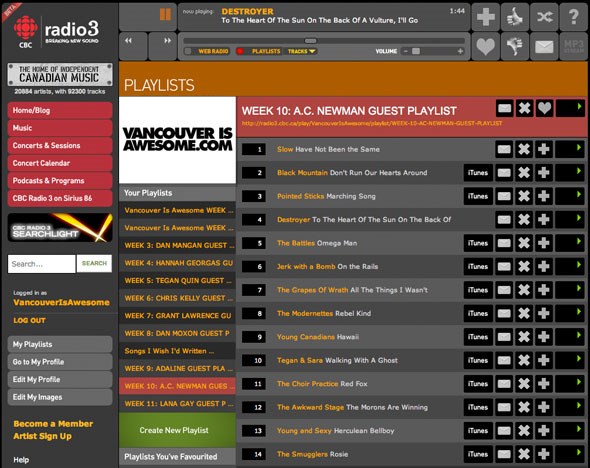 Sign up to become a member yourself and you can put together your own playlists, get notifications about what your favourite artists are up to and more.