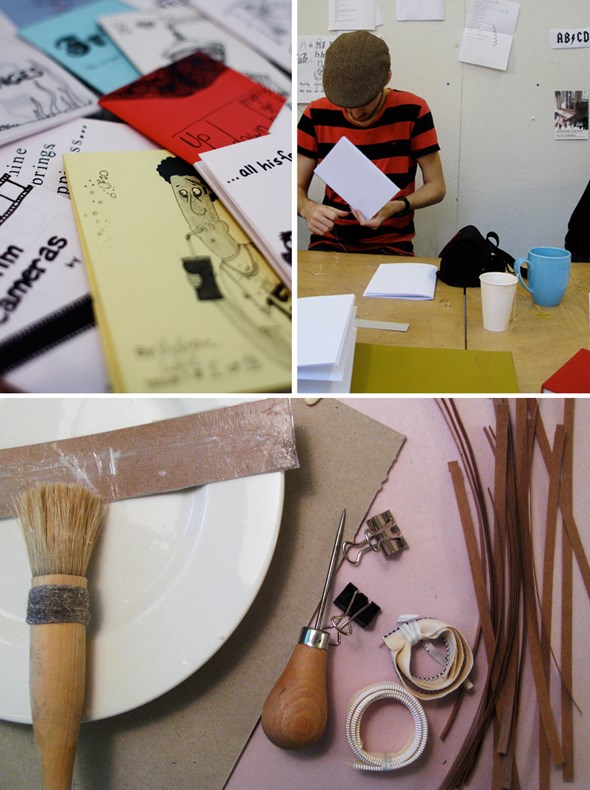 When I fall deep into a novel and get lost in the story, I tend to forget about how much effort and care can go into making a book. With all the buzz about e-readers and the loss of print it's encouraging to know there are people keeping the art of bookmaking alive. Enter Grace Partridge.
When she's not busy at Working Format (an amazing local design studio) you can find her teaching bookmaking at Emily Carr. When Grace told me about what drew her to the art she said "My interest in bookmaking came about from a curiosity about the construction these ubiquitous objects. Being a DIY-minded person with a passion for paper and fabric, I find the process of making a book very relaxing, and the results exciting."
The Basics of Bookmaking is a studio-based course that teaches the process of making books by hand. From 'zines to hard-cover journals, this class includes several different book-making approaches, and students finish with a solid understanding of form and approach. No previous artistic experience is required!
For more information click here. The course starts this week so sign up already! Grace also looks like a total babe here. Below are some fantastic student works made in the course: