On May 3rd, the Society of Graphic Designers of Canada (GDC) hosted Aaron Draplin for "Tall Tales from a Large Man" at Ironworks in Railtown. It was an experience to see this kind of Rock n' Roll legend of graphic design speak about his passion in person. Excitement was palpable in the air as people packed in at dusk: The place was dripping with local design hounds and dignitaries. The drama of the Ironworks venue added nicely to the overall buzz of anticipation as Draplin tweaked last minute details, allowing plenty of time for mingling, networking, beer and limited edition posters purchasing.
"Canada Collected" poster, by Draplin Design Company - www. Draplin.com
Once the man started, we were entranced: Draplin has a, shall we say, no-pants-no-bullshit manner of speaking that is sincere, fun, and immediately compelling all at once. This supplemented by his perfectly-timed images on the projection screen tracing his journey from scullery boy on the Princess train in Alaska making t-shirts on the side, to the large scale projects he's been involved in with his company, the evening was an amazing, personal lesson on how the symbiosis of passion, hard work, and loyalty,  to yourself and to your friends, makes success real at the end of the day.
Here are some photos from the event. Special thank you to Jeff Patterson for the non-iphone images (saving my butt from my DSLR issues).
Also, do check out the GDC, a members-based national organization with local chapters for anyone working in or studying design. A membership gets you awesome networking opportunities, the GDC Graphic Design Journal and discounted rates for neat events like this.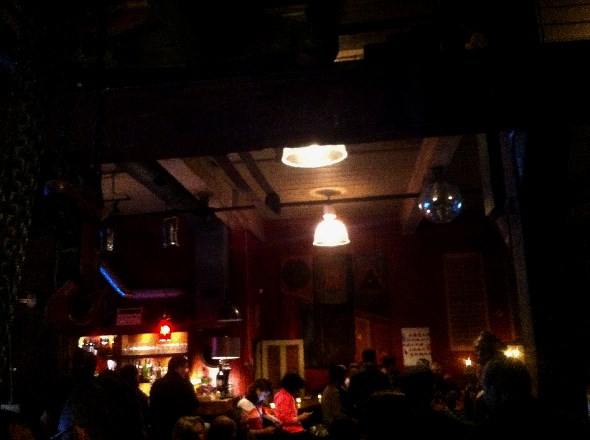 The crowd settling in at Ironworks
GDC Flyers!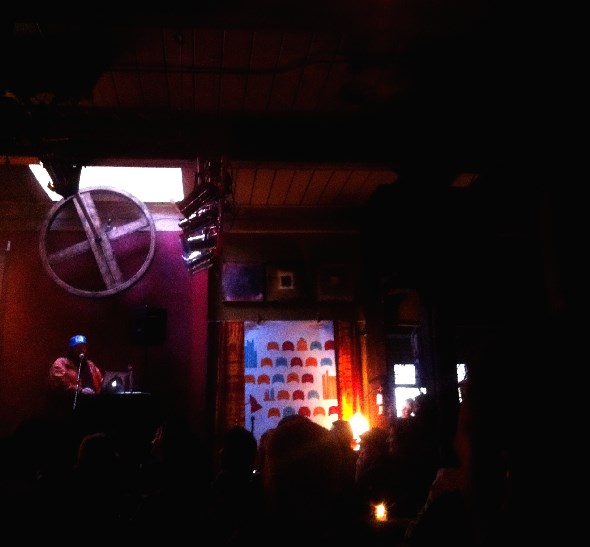 Draplin on Deck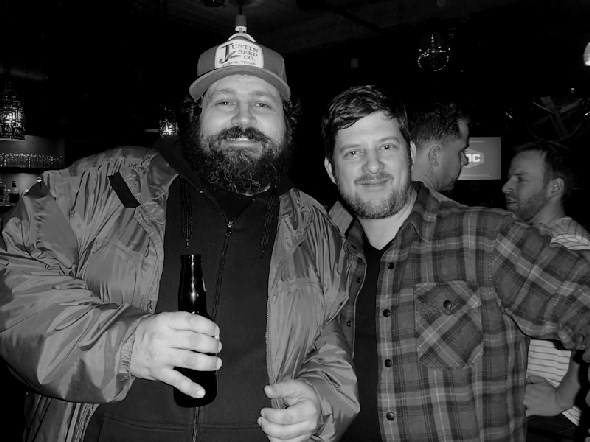 Aaron Draplin and our very own Dano Pendygrasse, photo courtesy of Jeff Patterson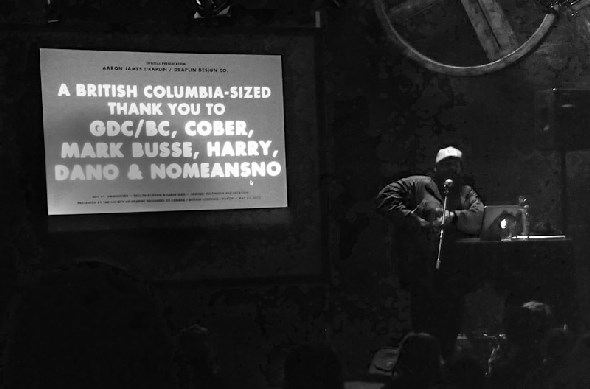 Draplin's Thank yous, photo courtesy of Jeff Patterson
The GDC's Poster for "Tall Tales from a Large Man"!
Check out these links!