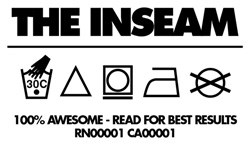 Vancouver is home to a thriving fashion industry made up of individuals committed to its growth and success. Get to know these personalities in The Inseam and discover what makes the Vancouver Fashion scene so awesome.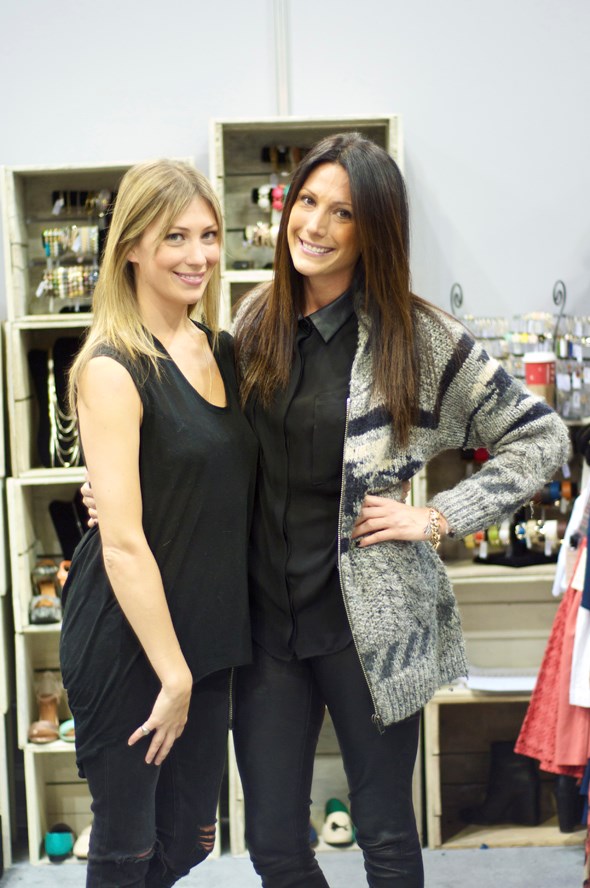 Photos: courtesy Thai Go
Last week, I had the pleasure of attending KNOWSHOW, a bi-annual tradeshow that showcases some of the best in lifestyle, fashion and action sports labels and retailers. I had the chance to view the Fall/Winter 2013 collections from well-known brands and local favourites, like Lifetime Collective and Herschel Supply Co., as well as up and coming labels like STR/KE MVMT.
Vancouver-based jewelry labels, Alden Rae and Birds of a Feather were showing at the event, so I caught up with their founders. Sisters Miriam and Sophie Alden are both experienced in fashion retail, having established their brands out of an entrepreneurial desire to create something new. They have also both managed to maintain other businesses along the way. Miriam heads up Brunette Showroom while balancing Alden Rae, and Sophie designs a higher end jewelry line, Lisbeth, along with Birds of a Feather. We chat about how it all got started, their influences on one another, and what we can expect from their latest collections.
Valerie Tiu: You have both worked in the fashion industry before. Why did you choose to start your own businesses designing jewelry?
Sophie Alden: I've had Lisbeth since 2006. I got into it when I was working at One of a Few. We always had a hard time finding jewelry. Creatively, I wanted to start doing something, and then people started buying it, so I kind of fell into it like that. After doing Lisbeth for a while, I wanted to do something new and separate, which is where Birds of a Feather came from. Price point wise, it's different and it's edgier.
Miriam Alden: Alden Rae is a small portion of my business, and my main business is having the showroom. We've always tried to find affordable jewelry that we can sell to different markets. Alden Rae is just one simple basic concept. It's something that's really cool, something that different demographics can buy. There are lots of higher end wrap bracelets, but I wanted to fill the void, where anybody could afford to buy it. You could wrap it around and stack it with [other pieces] and make it your own.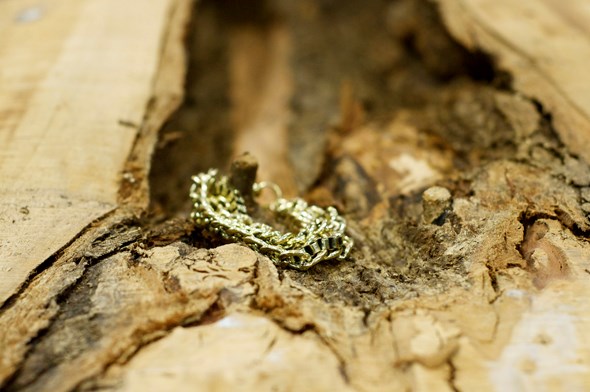 Birds of a Feather
VT: How do you describe your aesthetic?
SA: I always feel that I'm pretty classic in my style, but edgy. Birds of a Feather represents that more edgy side of me. I like wearing it with a crisp white shirt or something like that. I borderline the classic [look] with a little bit of edge.
MA: Out of the two of us, I'm more of the edgy one. I wear a lot of spikes and leather, so that works perfect for the stacking and layering with Alden Rae because it's really basic.
It's like we reversed [roles]. You'd think that I would be the one doing spikes and crazy things, but I understand the business side. I really wanted to find something that's easy to sell to all age demographics and all fashion demographics. Even someone that doesn't know fashion but maybe wants to accessorize. If you don't have that kind of mindset, Alden Rae does that for you.
VT: Can you talk about your latest collections?
SA: For fall, it was a little bit more rock and roll, a little bit harder. For spring, I was feeling a bit more bohemian-gypsy, so it's a lot lighter. It's more fun and there is more colour.
MA: For Alden Rae, it's just more colour ways. We're actually going more into stones. Right now it's just metal beads, but along with the bohemian look, we're going to need something that's a little more natural and organic. We're also going to be doing wraps with chain details, just to make it a bit new.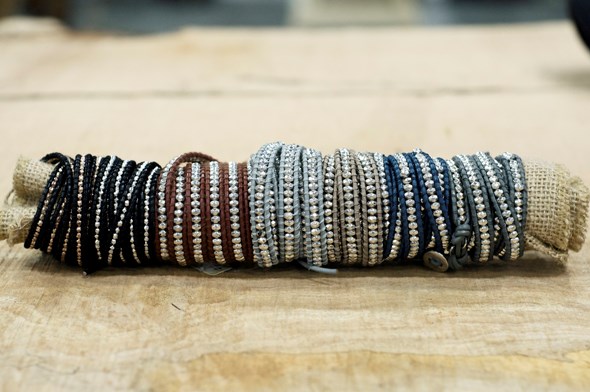 Alden Rae
VT: Sophie, you established Lisbeth Jewelry back in 2006. What distinguishes your two lines from one another?
SA: Lisbeth is really focused on material, so everything is sterling or gold fill, and hand made in Vancouver. It's classic, and if you're paying a bit more, it's something that you can carry over from season to season, which is really important to me. And it represents that side of my style.
With Birds, I was personally finding that I wanted that big statement piece to go out at night [with], but I didn't want to spend $300 on it. If I was going to get a party dress, I wanted a cool piece of jewelry, but didn't necessarily want to spend that premium price for it. I felt that I was missing that void. I needed fun, cool jewelry that I could wear with my higher end clothes but didn't want to pay that price for it.
Birds of a Feather
VT: Miriam, how do you transition from designing Alden Rae to working your Showroom?
MA: They're very different. We only really have one design, so I spend a lot of time researching trends and colours and making sure that we are on par with that. But we buy and I sell it. So it's a vertical business. I get a manufacturer, get it in the showroom, we ship it from Vancouver and we take it with us when we're on the road. So they really are a combined business, it's integrated.
VT:  How do you influence one another? Do you ask each other for advice?
SA: We're best friends, so we can't really separate [our businesses]. I can't help but share with her and see what she has to say. Sometimes we disagree, but it's nice to be able to bounce stuff off one another. We are on the same wavelength, but we are still different.
MA: It's great because I'll be able to go through style ideas with her, and I'll be like, "That's awesome, but we'll sell it way better in this colour," so I'm able to help with that. I travel a lot and see a lot of different stores, so I get the opportunity to see what everybody is looking for, whereas she is on top of what's going on right now. It's a good collaboration.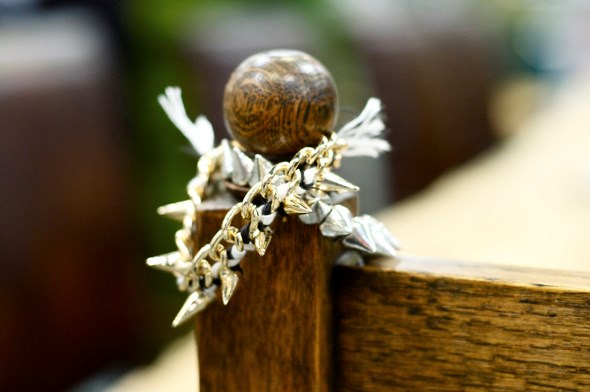 Birds of a Feather
VT:  You are both very busy ladies, but when you do get some free time, what do you like to do in Vancouver?
MA: I love Les Faux Bourgeois, Housexguest for drinks, Bao Bei and Boneta. I'm an equestrian, so I spend a lot of time in Langley horseback riding. We both have similar dogs so we spend a lot of time on the seawall.
SA: I'm more of the homebody out of the two of us, so I love to make food, have people over and enjoy it. We're all about friends and family.
Check out more event coverage from KNOWSHOW by Rick Chung on Vancouver Daze.