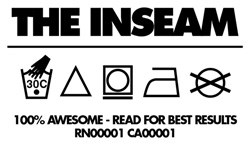 Vancouver is home to a thriving fashion industry made up of individuals committed to its growth and success. Get to know these personalities in The Inseam and discover what makes the Vancouver Fashion scene so awesome.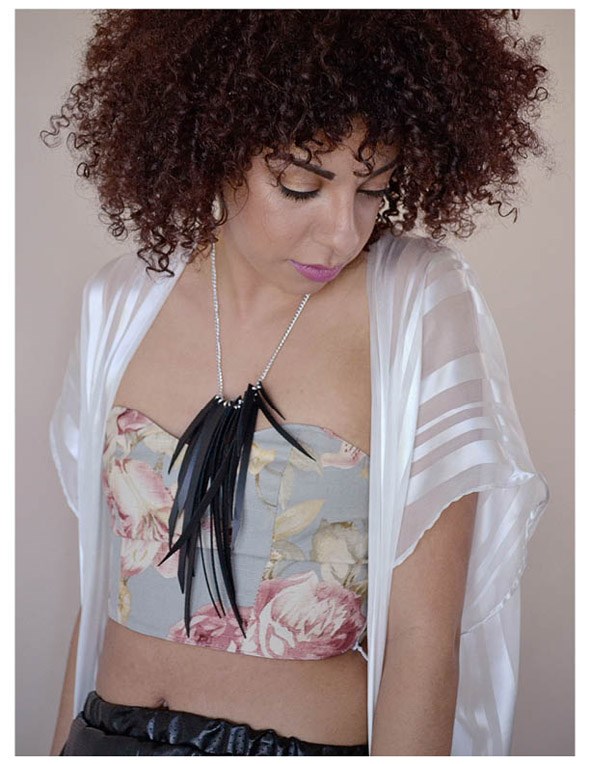 Photos: courtesy Neil Esmilio
Vinyl and neoprene are not synonymous with everyday clothing, but for Sharlyn VandenBroek and Laura Crossman, the unconventional is their specialty. The duo behind Whiskey Teacup Designs manipulate materials and use hand dyeing techniques to create looks that are truly unique. For their latest collection, feminine silhouettes are contrasted with edgy details like perforated neoprene harnesses and a touch of fringe. While the designers are certainly experimental, they are also environmentally conscious. They leave no waste by using their scraps to create accessories like clutches and necklaces.
I had the chance to chat with Sharlyn and Laura after a recent stint at The Chinatown Experiment.
Valerie Tiu: How did you two meet?
Sharlyn VandenBroek: We first met as interns at Holt Renfrew and later worked at Topshop together as well.  We found that the way we worked was very similar and we had a lot of the same opinions regarding fashion. Our personalities instantly clicked and the transition into business partners felt very natural.
VT: When did it all get started with Whiskey Teacup?
Laura Crossman: We got started a little over a year ago.  We have always worked really well together and wanted to collaborate in some way.  One day we had an idea for a top we wanted to make and it just escalated from there.  We already knew that we had a similar aesthetic and ideas for a line came very quickly.  It seemed natural and a great fit to start a business together.  To this day, I'm at my most inspired when I'm brainstorming with Shar.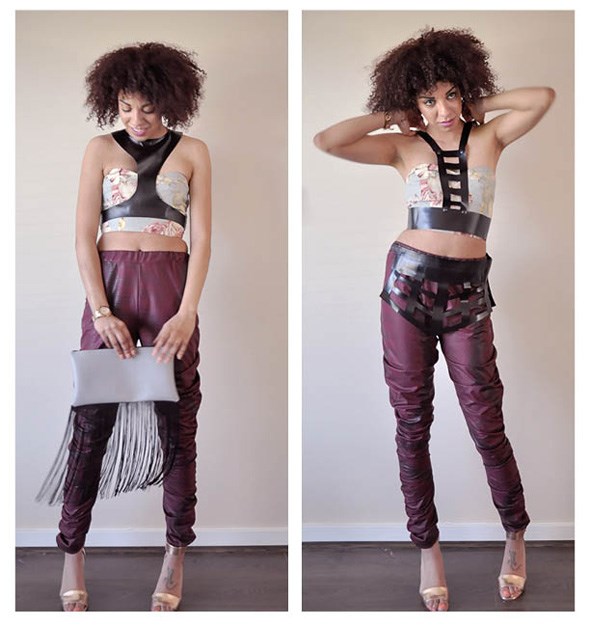 VT: Manipulating materials is a big part of your process. Can you elaborate more on this?
SV: We've found that we're most inspired when we're shopping for fabric and find something really interesting to work with. Manipulating fabric can add great textures to a more basic piece.
LC: For me, it's most often a vinyl because stiffer fabric can be manipulated to create volume or structure.
VT: Can you talk about your latest collection?
SV: Our latest collection is inspired by contrast.  We love tough structured pieces paired with flowy, feminine garments.  We also like to work with fringe and include plastic detailing in a few pieces to stay true to our first collection.  We include a few necklaces and accessories in our collection made with the leftover fabric scraps.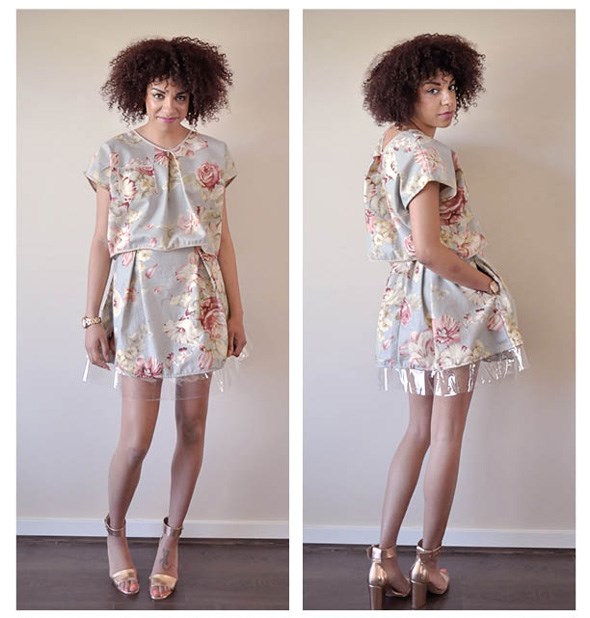 VT: How did you get involved with The Chinatown Experiment?
SV: We first worked with The Chinatown Experiment a year ago when we launched our brand.  We did a three-day pop up shop, which was a great way to start marketing ourselves and get out there.  It was a great experience and we learned so much in a short time.
LC: We were really happy to have the opportunity to do another pop up shop at The Chinatown Experiment at the beginning of June. We shared the space with Halfcourt Sportswear and Amara Blue Jewelry and hope to do this again in the future.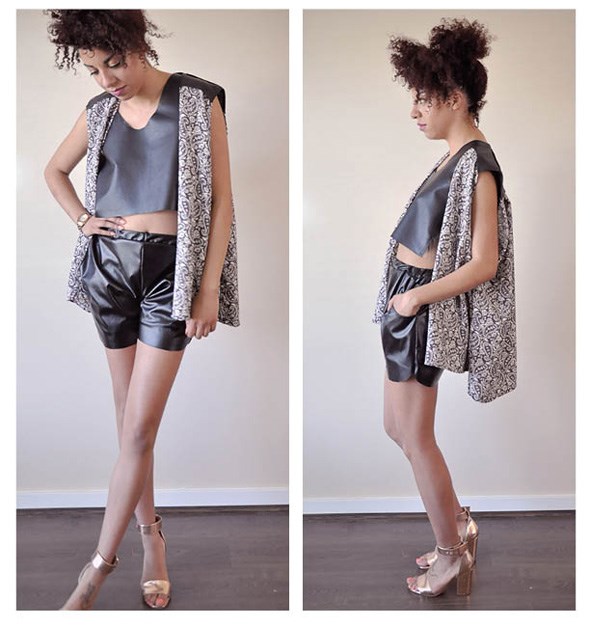 VT: How do you see your line evolving in the next few years?
LC: We hope to grow by being involved in as many pop up shops, collaborative projects and opportunities as possible.  We pride ourselves on being adaptable and flexible in our mindset with the business so we can take advantage of any opportunity.  We plan to continuously work to evolve and establish Whiskey Teacup as a brand and build on what we have to advance the line.