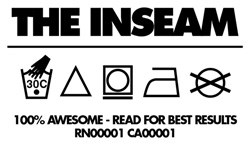 Vancouver is home to a thriving fashion industry made up of individuals committed to its growth and success. Get to know these personalities in The Inseam and discover what makes the Vancouver Fashion scene so awesome.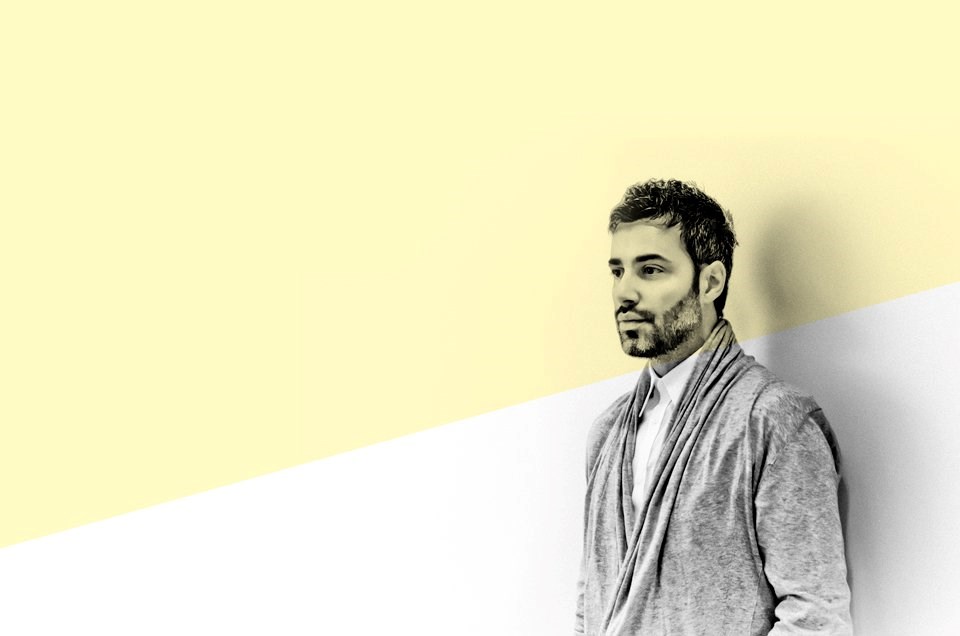 Photo: courtesy Paul Melo
Paul Melo embodies the persona of a true designer. When we meet, I am greeted with a kiss on the cheek – no doubt, a charming gesture. I am immediately struck by how well put together he is, from his immaculate leather gloves, right down to the classic, wooden-handle umbrella he carries. I sense that Paul, like his creative projects, considers every single visual element of his appearance. It comes as no surprise then, that his business mantra states, "…Style is in the details."
Paul is the man behind StyleQuotient, Vancouver's own street style photography blog. He also heads up his own design consultancy firm, MeloCreative. But Paul's success is purely accidental. He got his start working in the film industry as a location photographer, but it was his website that earned him some recognition. Although he is self taught in design, Paul began projects that led to his high demand. He notes, "Every project just rolled into the next - it just kind of happened. There was never a plan."
Paul's desire to start a new venture in Vancouver grew out of his creative inclination to change. "When you work as a freelancer, it's just me - it's very solitary. I noticed that I was losing that connection that I had with people. I just wanted to get out and start shooting again. And I wanted to shoot portraits. I was always a fan of The Sartorialist and Garance Dore." A trip to New York with friends further sparked his motivation, and StyleQuotient was born.
I discover Paul's tendency to look out the window, as if searching for his next prospect. I ask him what he looks for when he is searching for people to photograph. Paul states, "The blessing and curse of being a creative person is that you see the flaws in everything. As a designer, I make things better. When I look at something, I see what's not working. So it's a bit of a curse – it's sort of a negative, pessimistic way of seeing. I am so conscious all the time of who is walking around. The thing is, when somebody is put together, they stand out. I can't describe it specifically, but the people that have style just understand that ingredient. It's not about labels, I don't look for the Louis Vuitton bag. It's that element about the way they carry themselves. That's really what I see at first."
Paul's vision of style extends beyond what people are wearing. In fact, his motivation to continue on with StyleQuotient lies in the desire to strive for the better. He claims, "I'm never content with what I've done already. People always ask me, 'what photos do you like the best? What's your favourite?' And I'm like, 'I haven't shot it yet.' As a photographer, I shoot with the designer's mind, because I'm thinking of everything compositionally. That sort of anal thought process is what keeps thriving me. So I'm super critical of everything I do, and that's why I keep doing it."
When I ask Paul where he seeks out his stylish subjects in Vancouver, he immediately notes the Gallery as his favourite location. He maintains that the architecture serves as the perfect backdrop, and with Granville and Georgia Street close by, he simply finds more foot traffic in the area.
Speaking of Vancouver haunts, where does Paul like to shop in city? "I like Obakki. I think they've really come a long way. I think their design is just getting better and better every year. The womenswear - the dresses are beautiful and intricate. I like what they're doing, and they're very socially aware," says Paul. He admits that as a guy, it is tough to shop in Vancouver. He says, "In reality, I do most of my shopping when I travel. But I think most people can do an entire wardrobe in Club Monaco."
Our conversation leads to a discussion about the future of fashion in Vancouver. We agree that there is much work to be done in order for the city to sustain a fashion industry. Paul emphasizes a need for proper infrastructure, suggesting that a fashion counsel with government support would boost business. He says, "The one thing that Vancouver does have is the creative talent. We have great designers, photographers… people are always talking about the talent here."
Evidence of Vancouver's fashion potential can be witnessed on StyleQuotient itself. Recently, Paul was asked by ELLE Magazine to contribute to their street style photography section. "I think the fact that I'm shooting for ELLE is something. The fact that we are even in the psyche of one of the world's biggest magazines, says something to me about the people here," states Paul.
Although he concedes that he is no "fashion guy" Paul's creative vision extends to a certain perspective of style. Surely, it is one that we can hope to continue to see more of in Vancouver.