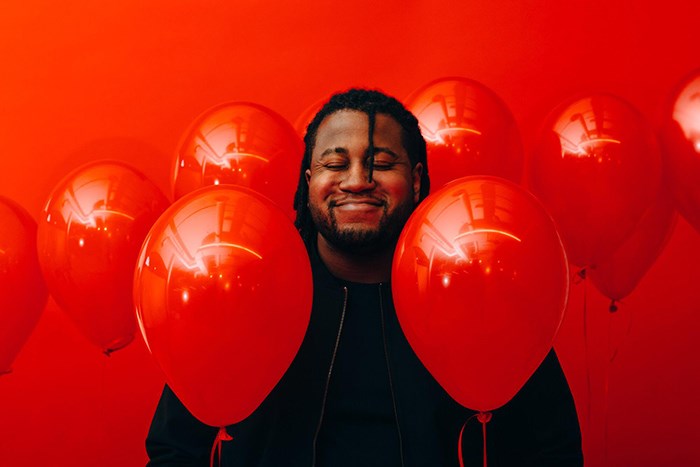 It's summer, which means it's bonfire season. Which also means it's the perfect time to crack a cold one with your gals & pals when you spend your Saturday night at Jansport Bonfire Sessions! Make plans to head down to hear great music by soulful R&B crooner Xavier Omar (pictured), indie star Jay Som, and hip hop firecracker Saba.
Celebrate a warm, summer Saturday, on the house! Bonfire Sessions are totally free, you just need to RSVP to get on the list.
Here's the full list of music shows to see this week, as chosen by our city's #knowfun Selectors at Do604:
The Drums
at Venue - Tuesday July 18
Let yourself go to the beat of The Drums' 1980s-inspired indie pop, it's the perfect balance of darkness & light.

J. Cole
at Rogers - Tuesday July 18
Nothing will be stopping J. Cole's strong and soulful flow at Rogers Arena. So sway to his insightful, meaningful passion.
Roxy Launch Project Showcase #2 Featuring Marsalis, Frase, and more
at The Roxy - Thursday July 20
Come out and show your support to these local rad artists that will be giving you everything they've got to win a $10,000 Artist Development Scholarship.

Zaki Ibrahim
at The Fox - Thursday July 20
She'll be igniting The Fox with her artful melodies full of pan-global blend of electro-pop, soul, dance and world beat while throwing in inventive rhythms to mix it up.

Dead Heavens
at The Cobalt - Thursday July 20
Need a pick me up after hump day? Dead Heaven's explosive post-hardcore will be bursting with infectious energy that'll recharge you in time for the weekend!

Sports
at Biltmore - Friday July 21
Feel like reality has been hitting you a little too hard lately? Disappear with Sports' dreamy pop.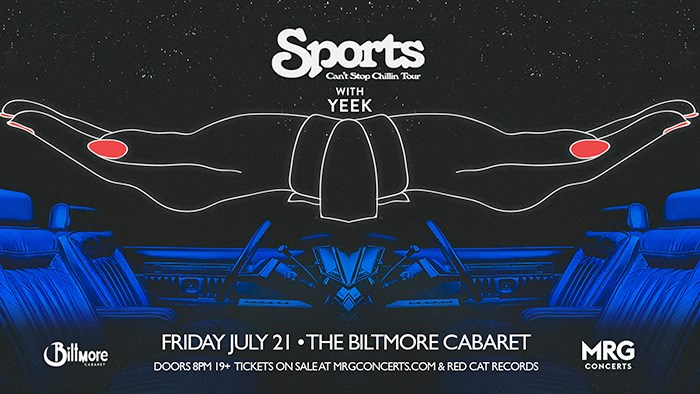 Love Taps
at Fortune - Friday July 21
Are all your friends travelling the globe while you're stuck here? Feel loved when Love Taps' brings their poppin' bangers to Fortune.

Drezo
at Celebrities - Friday July 21
Let your imagination run free with Drezo's darkly imaginative house music and feel your heart thumping to the sound of the beat.

Jansport Bonfire Sessions Featuring Jay Som, Saba, and Xavier Omar
outside Monte Clark Gallery - Saturday July 22
Spend the warm summer night chillin' by the fire, surrounded by great vibes and even better music! Did we mention it's free? You just need to RSVP.

Rainbow Fest Featuring Lola Phyne, Skylar Love, and more
at The Waldorf - Saturday July 22
Taste the rainbow while getting down and dirty. There's going to be chill beachy vibes and tons of booty shaking bass!

Jack Johnson
at Deer Lake Park - Sunday July 23
Unwind to Jack Johnson's swirling soft acoustic rock while catching some rays at Deer Lake Park!

Canada Goes Pacific Featuring Gypsy Kumbia Orchestra, Le Couleur, Sonido Pesao, and many more
on Granville Island - Friday July 21 to Sunday July 23
Don't stress if you see Granville Island swaying this weekend! It'll be rocking from the beautiful sounds of artistic francophone performances.

Playlist of this week's artists
Listen to who we're recommending!
https://open.spotify.com/user/do604/playlist/3JZh1e5yI2WQI5zTZPLZ9s
Subscribe to the playlist, or return back at the beginning of every week to hear who's the best of the best playing Vancouver.
And at anytime, you should check out our Vancouver Events calendar, powered by Do604, to see the best of what's coming to our city. Never miss another great show!