Our next Vancouver creative to be featured on The Proof is artist Les Ramsay. Les studied Visual Arts at the Emily Carr Institute of Art and Design and the Universitat de Politecnica de Valencia in Spain. He has exhibited his work in Vancouver, Portland and Spain and has been published in Color Magazine, Redwire, Woo, and Ion. Les is also a member of the Lifetime Collective.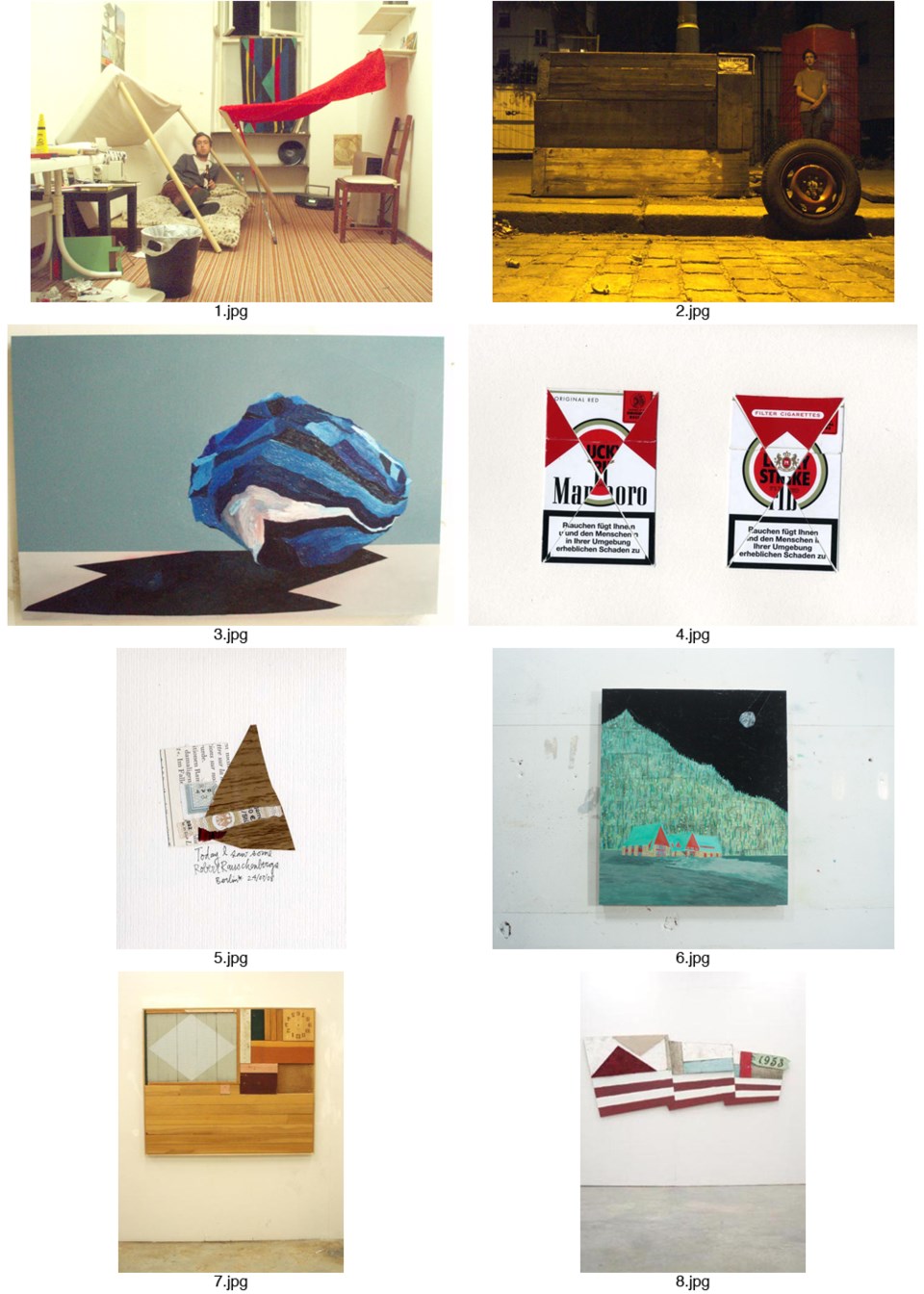 The Proof
1. Fort Portrait, Berlin.
2. Night Sculpture with Tire, Berlin.
3. Meteoroid. Oil on panel, Vancouver.
4. 2 smokes. Collage on paper, Berlin.
5. Sketchbook inspirational note, Berlin.
6. Untitled, oil on panel.
7. Collage painting.
8. Collage painting.
The Questions
1. What do you do and where?
I make artwork and work at Budgies Burritos. When I'm not in Vancouver, I am elsewhere, also making artwork.
2. What neighborhood do you live in?
Upper Main St. Mt Pleasant.
3. What are you working on?
Drawings, paintings, and sculptures, and currently searching for a new studio to work in.
Thanks Les. You can find Les's work on his website and on the Lifetime Collective site.