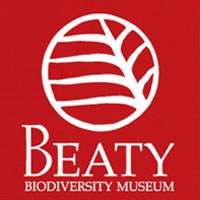 The Beaty Biodiversity Museum is Vancouver's natural history museum. We work to promote a greater understanding of, and collective responsibility for, the biodiversity of BC, Canada, and the World. Come visit us on UBC campus - we're located at 2212 Main Mall, Vancouver, BC. You can find more info at beatymuseum.ubc.ca. Follow us @beatymuseum on Twitter & Instagram and like us on Facebook.
Remember the slow food movement from the late 80s/early 90s? It was meant to encourage us all to slow down, be mindful of, and enjoy our food. It was created to combat the fast food restaurants cropping up everywhere.
This idea is being applied to the art world by the Rijksmuseum in Amsterdam. This fall the national museum launched a #startdrawing campaign asking visitors to leave their cell phones in their pockets and sketch instead.
The Rijksmuseum wants their visitors to slow down and take their time with the objects on display. Instead of taking a quick snap of a museum object and rushing onto the next, sketching forces you to slow down. It is not about the final product and you don't have to be an artist to get something out of this. It is about looking and noticing details that you may not have otherwise.
Here at the Beaty Biodiveresity we welcome both fast and slow art. Come by and take photos or sketch the plants and animals on display here. You are welcome to do this in the galleries anytime. Just show up with your camera and/or sketching materials.
Want to try sketching but need some guidance? Come to our Drop-in Sketching Workshop on Saturday December 19th from 1:00pm-3:00pm. Get tips and advice from Colleen McLaughlin Barlow – the internationally renowned artist behind our feature exhibition Whale Dreams.