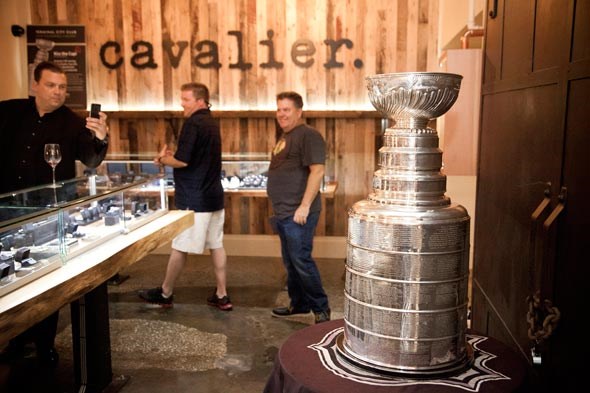 Last week I showed you the High-Fiving Celebrities photo of Brent Seabrook, who had his turn with the Stanley Cup last week, and brought it home to BC!
Brent did a stop with the Cup at our friends at Cavalier Jewellers (check out the Inseam article on them) for a private event, which I just so happened to be photographing. So I figured I'd share a few more photos of the whole thing with you.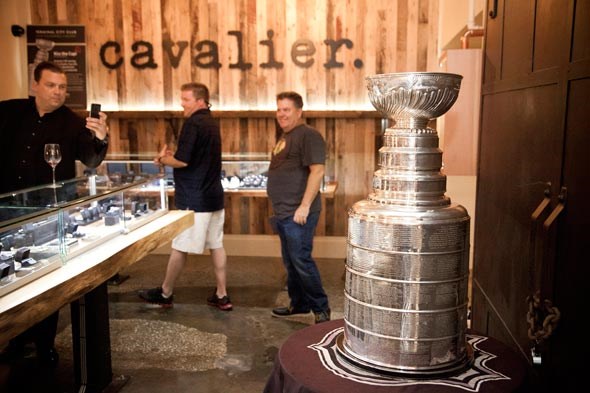 Brent bringing the Stanley Cup into Cavalier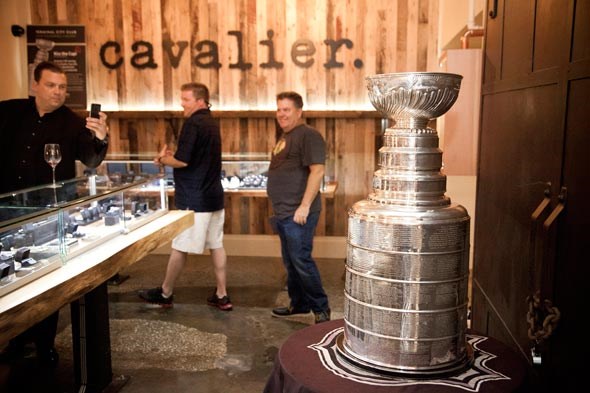 Guests at Cavalier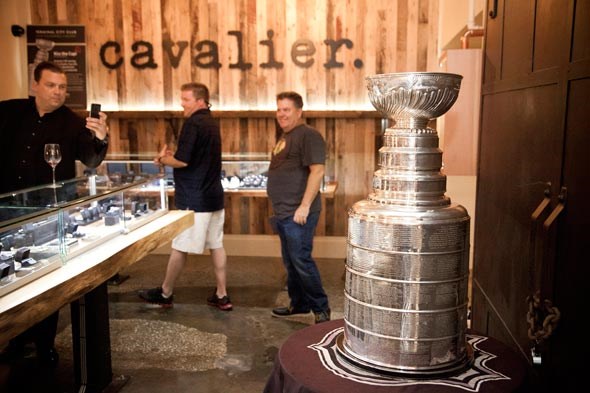 Dane Stevens, Brianna Saimoto and Keith Seabrook of Cavalier with The Stanley Cup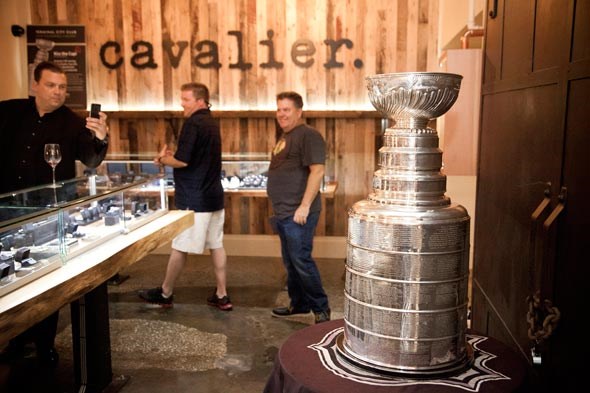 You can find this incredible beautiful necklace, as well as many other fine things, at Cavalier in Gastown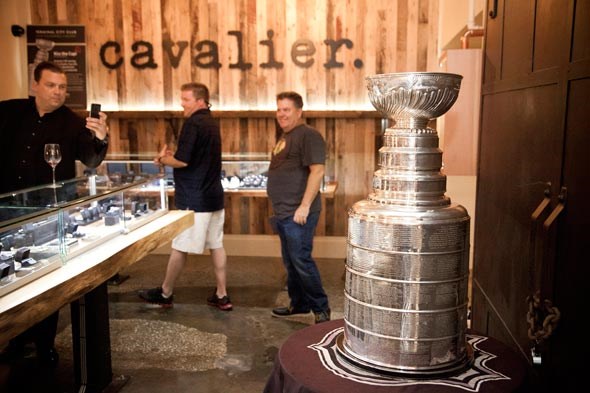 This is Philip Pritchard, aka The Keeper Of The Cup, he is a VERY hard working man with some amazing stories...you should probably follow him on twitter right now.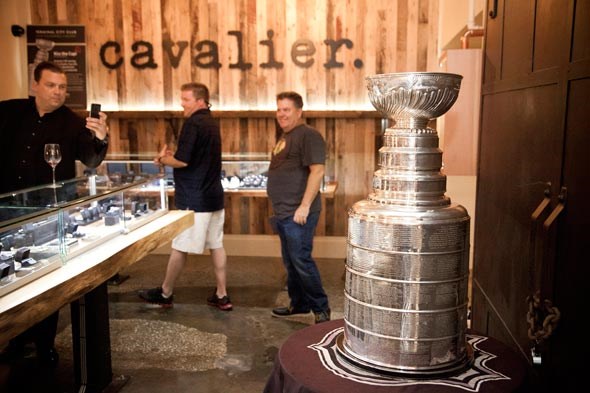 Casey-Jo Loos from The Peak giving the Cup a kiss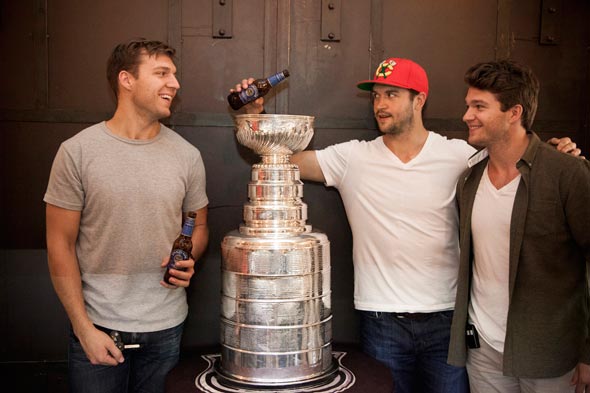 Dane Stevens with Brent and Keith Seabrook (and some Stanley Park Brewery beers).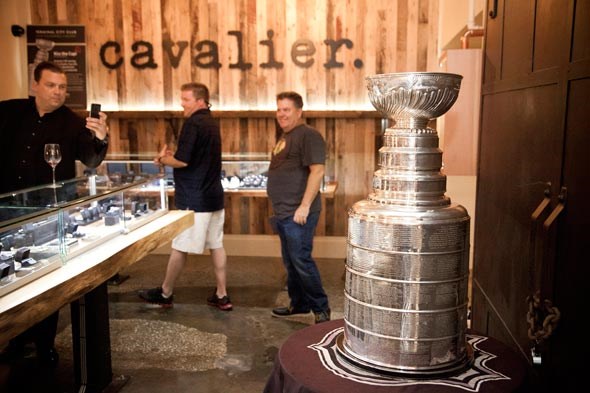 Brent and Keith's Grandma drinking some Stanley Park Brewery beer out of the Cup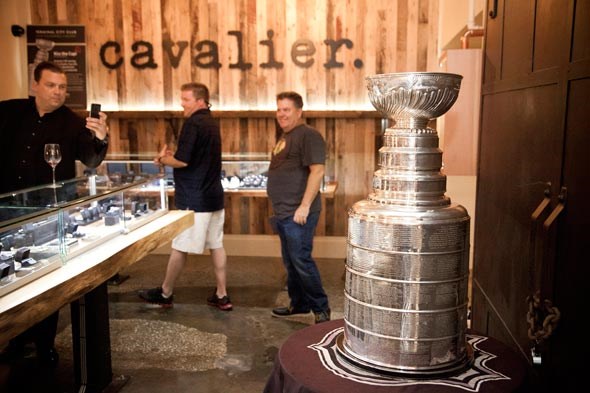 Cory Ashworth of The Peak, and Barbara Beam of JRfm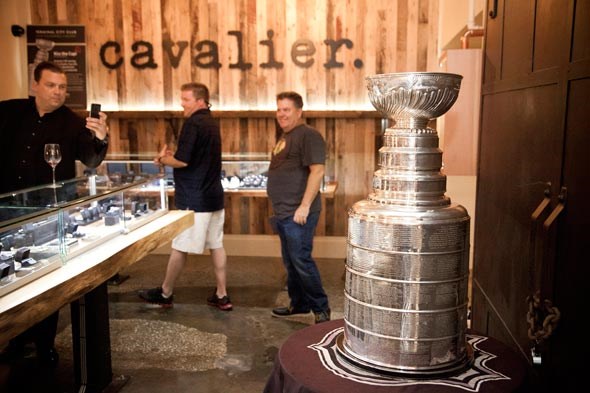 Phil gives one more look at the Cup leaves with Brent for it's next destination (Kelowna)
Here's a bonus video that HNL.com made at the event!: