So the Grinch randomly popped into our office today to let us know that he's performing a half hour rendition of the story he's become known for over the years at Lougheed Town Centre tomorrow. You remember the part where his heart grew three sizes? Well, he brought us cookies and goodwill to the office so suffice it to say it hasn't shrunk back to its original size.
His days of stealing everybody's Who Hash are apparently over and I even got him to endorse our Vancouver Was Awesome history book. It went up a couple spots on the BC Bestsellers list this week and is now sitting in 9th place. It makes a perfectly less-than-Grinchy gift and, coincidentally, they've got copies available at the Coles in Lougheed Town Centre!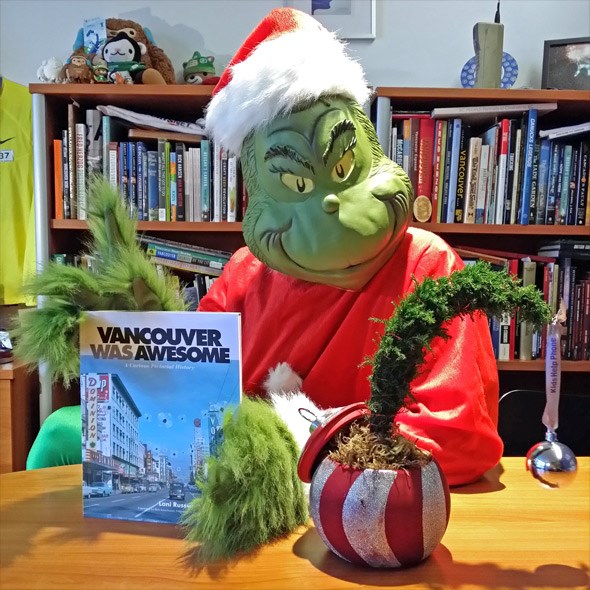 The Grinch-inspired Christmas tree in this photo was sent to us earlier this week by the folks at Homes for the Holidays which is a seasonal, self-guided tour of homes on Vancouver's West Side, all in support of the Kids Help Phone. Info and tickets can be found HERE.