From the mysterious to the masters of their craft, "This Job Rocks" is where I walk in someone else's work shoes. On Twitter and Instagram #ThisJobRocksYVR.
The 7th annual holiday Make It Show—a 4-day, craft fair that happens once a year in Vancouver and twice a year in Edmonton—starts tomorrow. Jenna Herbut, co-founder and head hustler, is freshly back from Edmonton where Make It hosted over 19,000 people this past weekend. She has invited me to spend the day with her as she and her co-founder/brother get set to host back to back events.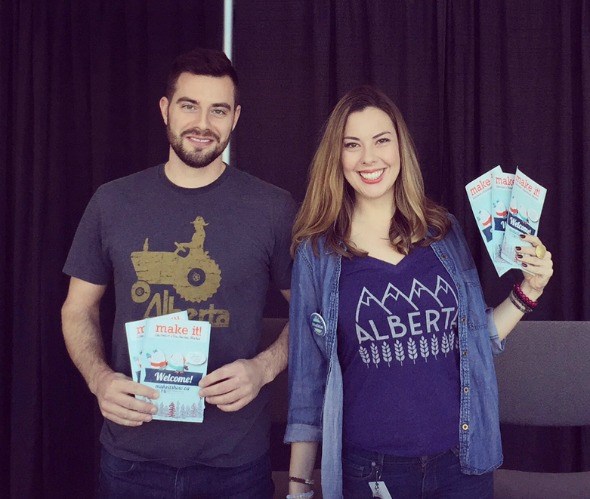 Wow, that's a lot of crafters! What keeps you making Make It?
At its core, Make It is a craft fair but it has become so much more than that. It's a platform where creative entrepreneurs can make a living doing what they love. We call our exhibitors "Makies" and it's incredible to see the community that has formed.
My job is to get people pumped about the show so they come out and support our artists, crafters and makers. I absolutely love doing this because I want to see customers buy awesome handmade goods and meet the people who make them.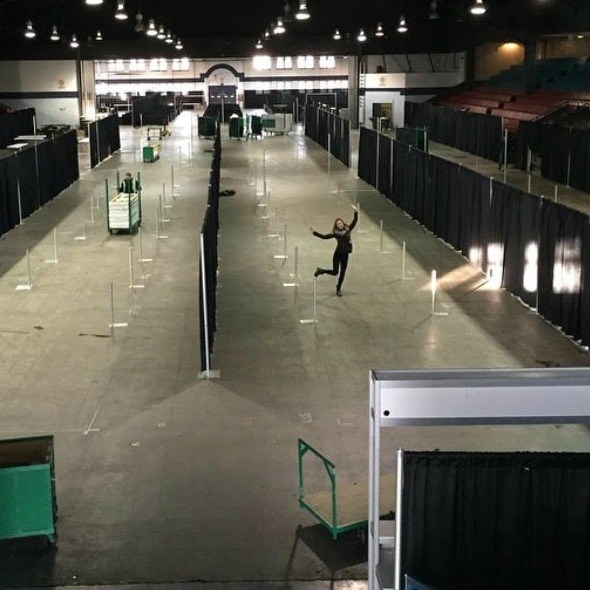 We meet at Jenna's apartment, which also doubles as her office. She's asked me over to participate in her morning routine, which is anything but ordinary. After meditating for 20 minutes, we spend the next 10 minutes jumping and dancing around her living room. "I'm pretty sure my neighbours think I'm cray cray," announces Jenna as we get our energy up. Once the music is turned down low, she makes me a green smoothie before launching into a morning full of the "million tiny details and errands" that happen ahead of a show: getting loonies and toonies from the bank, supervising the venue setup, TV interviews and occasionally a last minute cancellation to be sorted out. "I also like to spend some time chilling and relaxing because it's important for me to feel great during the show."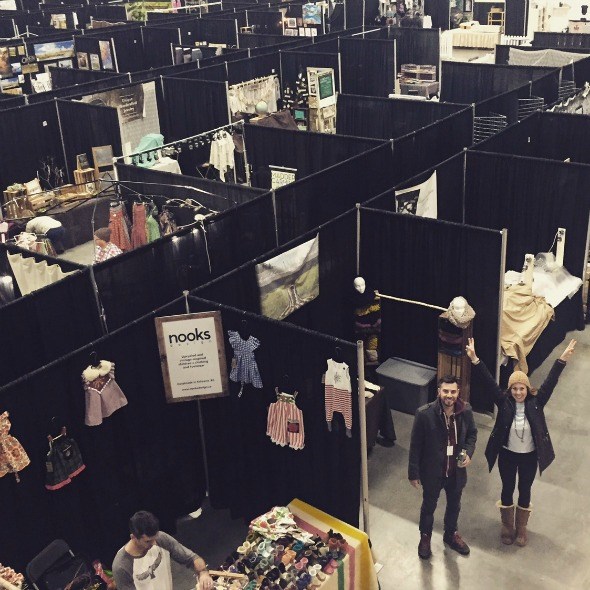 What is your favourite part of your job?
Lately, I've been really enjoying writing articles for my blog and launching a new line of inspiration prints. Writing and speaking are two of my passions so anytime I can do those I'm thrilled. But the best is when the show is done and all the Makies are happy. Best feeling in the world.
Make It starts tomorrow and runs through Sunday, December 6 at the PNE Fairgrounds. You can come visit me on Saturday where I'll be working the Make It Show all day as part of This Job Rocks! Here's a coupon for $1 off admission. Make sure you come say hello!