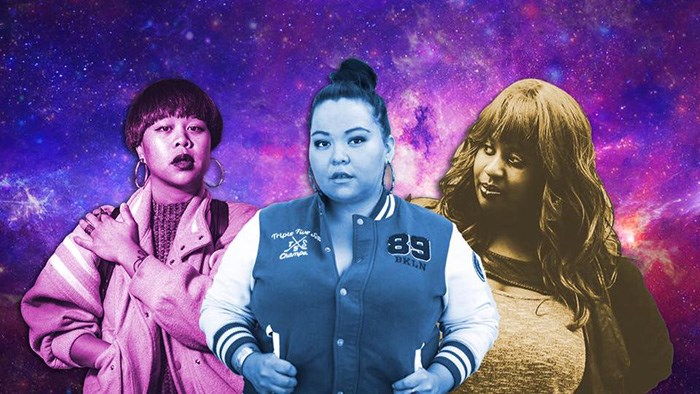 It's the weekend! And that means massive shows like Bryson Tiller, Mew, 2 Chainz, Mother Mother and Quantic. But the beauty of our "10 Things To Do" series is that we also get you in the know about the smaller but perhaps even cooler shows. This weekend, put a night of women in hip hop at the top of your plans! On Saturday, Kimmortal, JB, and Missy D are going to make the Biltmore the place to be. We've seen these artists live, and it's no doubt: their flows are deadly, their vibe is warm and inclusive!
Here's the Top 10 things to do this weekend, picked by Vancouver's #knowfun Selectors at Do604!
1) Bryson Tiller
Friday Aug 18 at Thunderbird Centre
Easily one of the biggest shows of the weekend, Bryson Tiller's Set It Off tour is going to be LIT!

2) Mew with Monakr
Friday Aug 18 at the Rickshaw
The much loved Danish indie band Mew released Visuals this year; if you're into art-rock, don't miss this show.
3) 2 Chainz
Friday Aug 18 at the Commodore
Hope you got tickets to see this fiery rapper, because 2 Chainz's show is sold out!

4) 10 Years of Vengeance: The Ford Pier Vengeance Trio Anniversary
Friday Aug 18 at the Wise Hall
Celebrate this solid part of Vancouver's blues rock scene.

5) Mother Mother at the Fair
Saturday Aug 19 at the PNE
Seeing Mother Mother for only 20 bucks, outdoor at the PNE? Sign us up!

6) Quantic
Saturday Aug 19 at the Imperial
One of those artists who create entirely new worlds of sound on their albums, it seems impossible to recreate live. An experience not to be missed.

7) Kimmortal, JB, Missy D "Meant To Be" album party
Saturday Aug 19 at the Biltmore
We love these local hip hop and urban artists. Their vibe is rad, their talent is incredible! Feminine power & support!

8) Mark Adams "Summer Lovers" EP Release
Sunday Aug 20 at Blue Light Studio
We were touting Adams' show at the beginning of the week because we see great things for his musical career! Come support the summer love!

9) The Orchard acoustic show
Sunday Aug 20 at Cafe Deux Soleils
Putting a new spin on country, The Orchard are in Vancouver for a very special acoustic show on Commercial Drive.

10) Ponderosa Music Festival
All weekend at Rock Creek, BC
Totally worth the drive, this 3-day festival has a massive lineup of artists from Austra to Wolf Parade, but a cool, chill, totally fresh vibe.

Have an awesome weekend checking out these shows! You can always head to our Vancouver Events calendar, powered by Do604, for a full list of our recommended things to see and do in Vancouver.