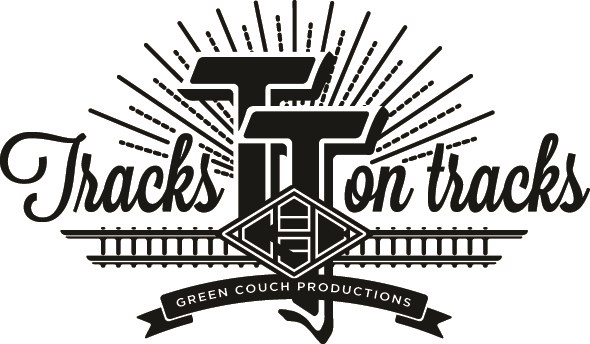 Day Three! This was one of the busiest days/nights/mornings...confused? I was too but you'll understand.
You can see written updates on Day 3 here: by Grant Lawrence (don't believe everything you read) on CBC Radio 3 and by Cody Alan Gregory on the Tracks On Tracks website (times two posts...click here for #2)!
Day Three...the day that went on forever. Well it started at 8am in Saskatoon where we got off the train (some of us) to greet visitors, and ended at 7:30am the next day at Sioux Lookout in Ontario with breakfast because...just wait...you'll see.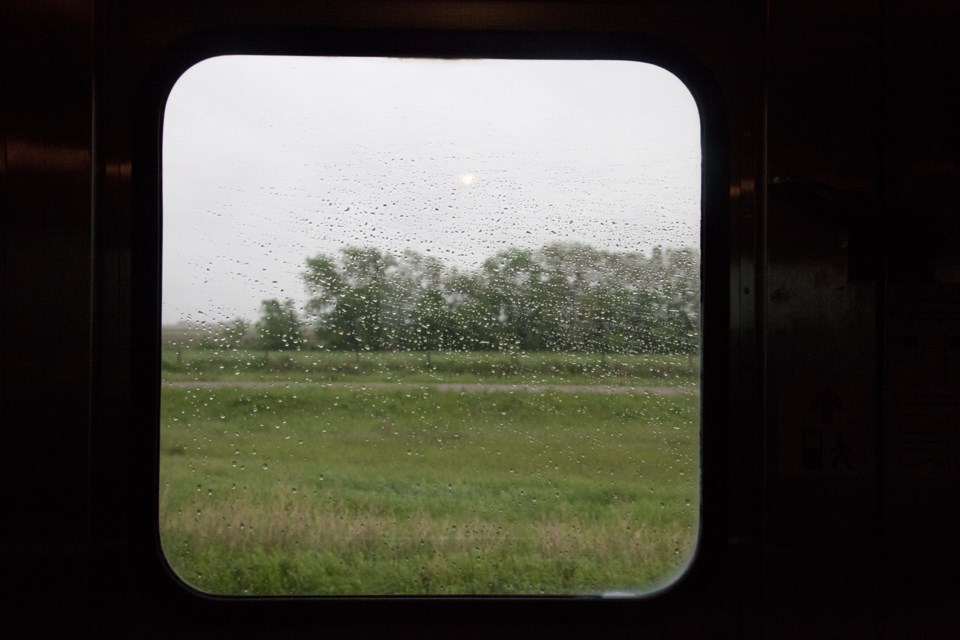 It was cold and rainy in Vancouver in the week leading up to our departure and it appeared that we took the rain with us, first to Jasper, then to Saskatoon!
First off was a bit of sad news, as we dropped off Kevin from Top Less Gay Love Tekno Party so he could go back to school...just look how sad he was to leave the train! :(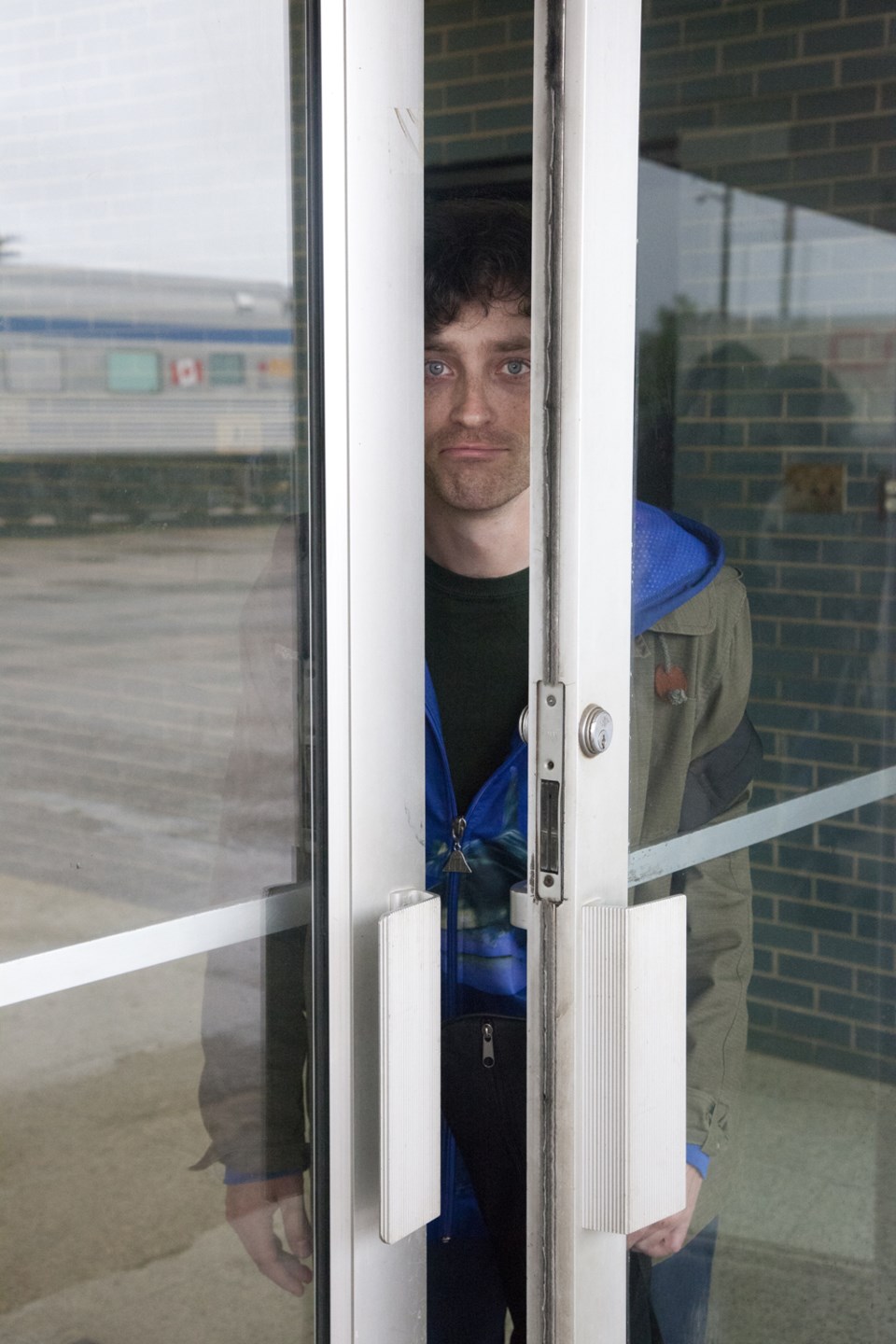 But we also met up with some Radio 3 fans and had a bit of a huddle under the roof of the Saskatoon train station (I may have gained some more beer here!).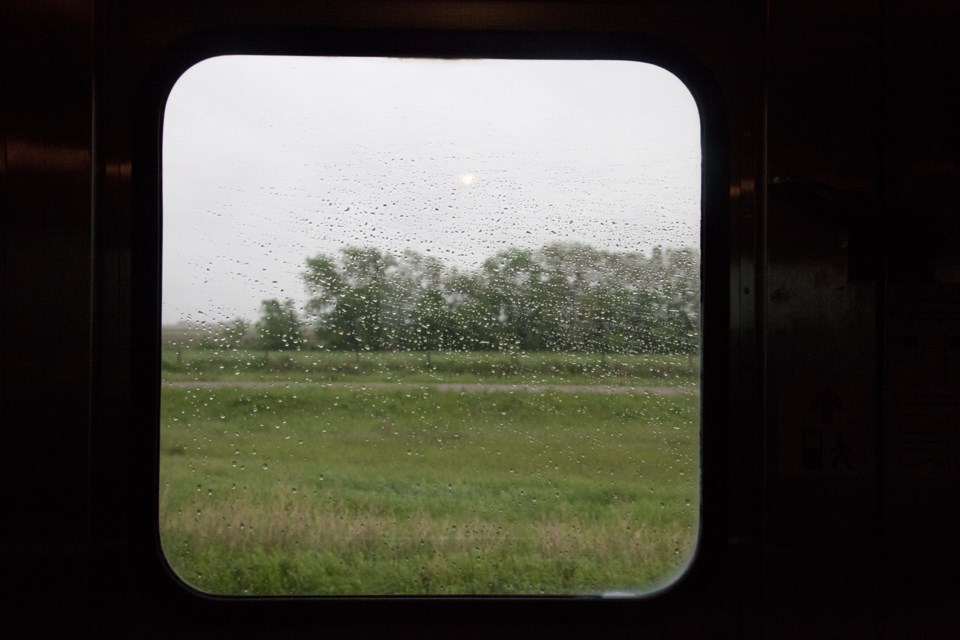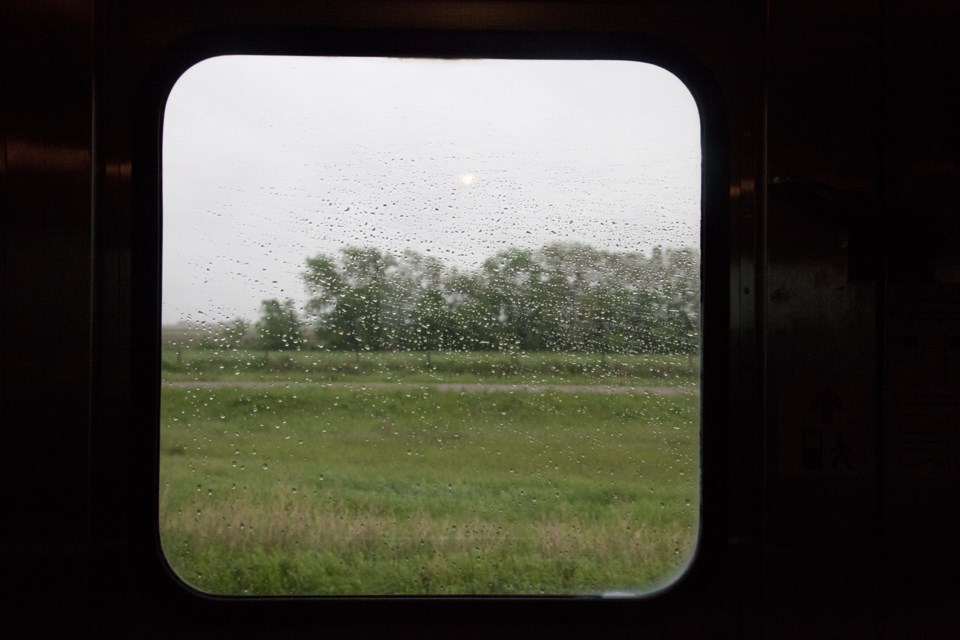 Then it was breakfast time, and back to work with interviews as we headed ever eastward towards sunshine and our next stop and 2nd platform performance in Melville, SK.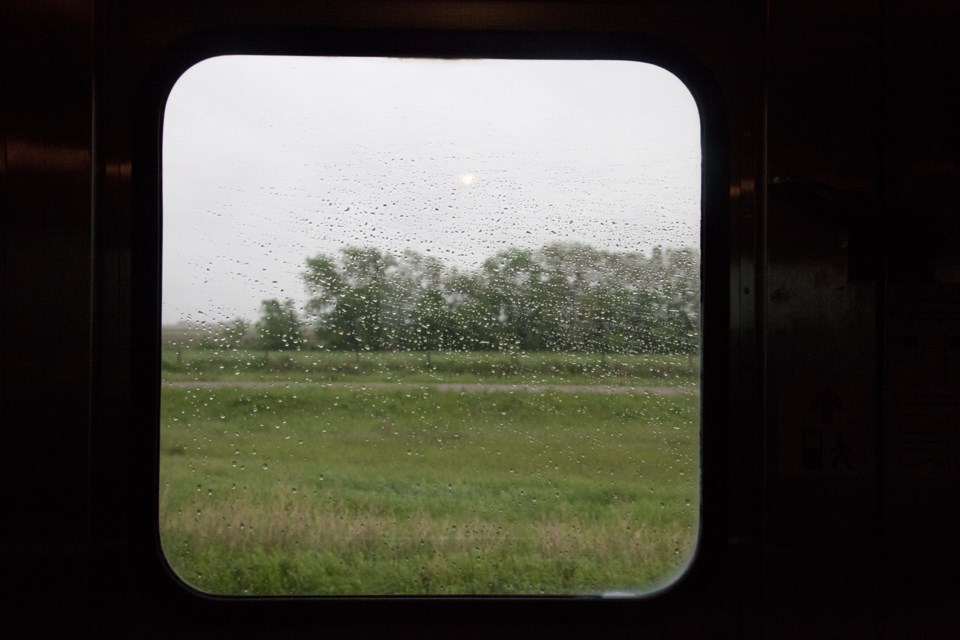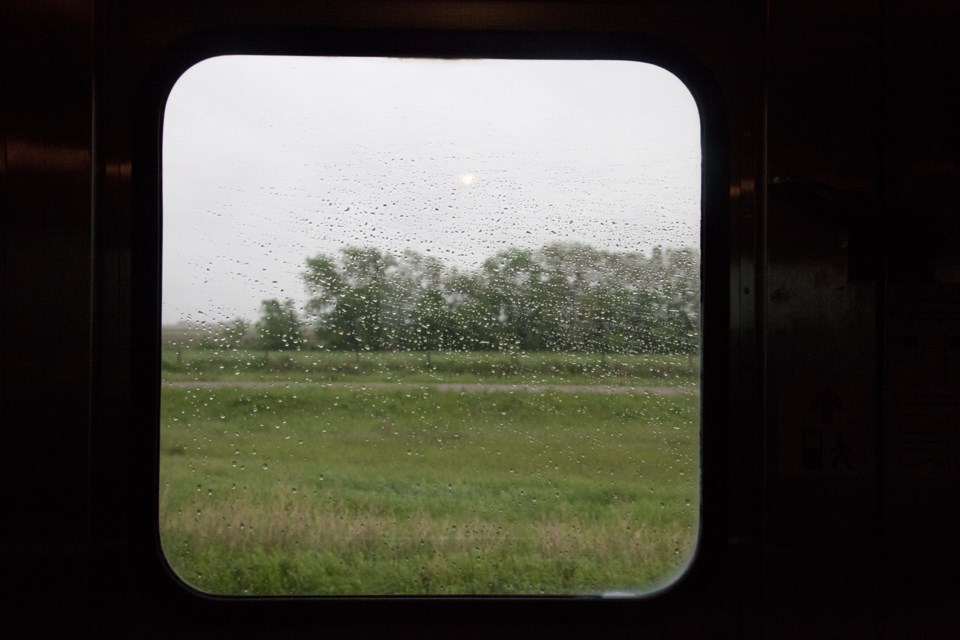 Now, Melville only has a population of about 4000 people...we really didn't expect anyone to be there...but when Shred Kelly rolled the baggage car door open they were greeted to...well, check it out: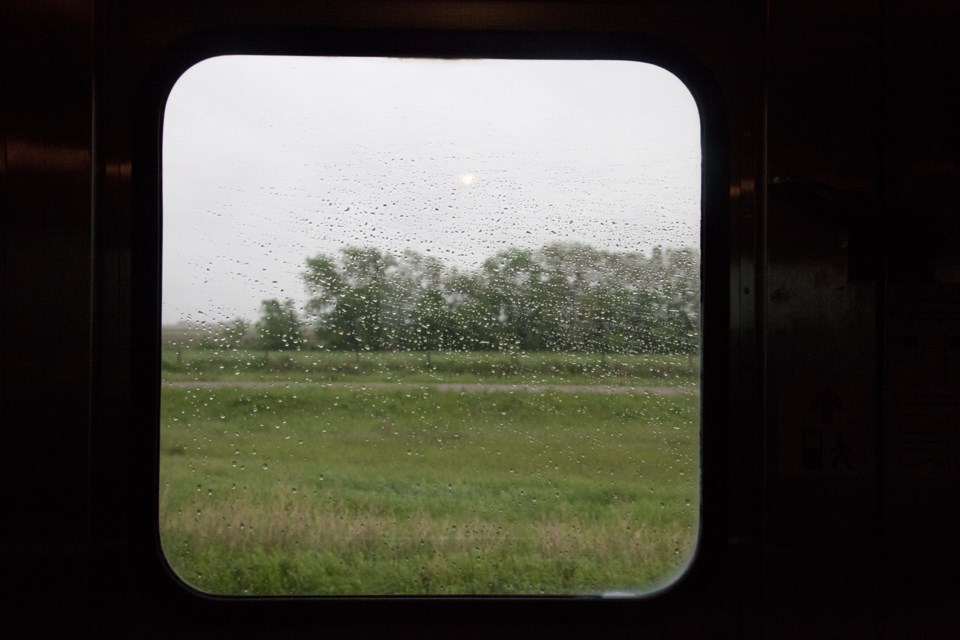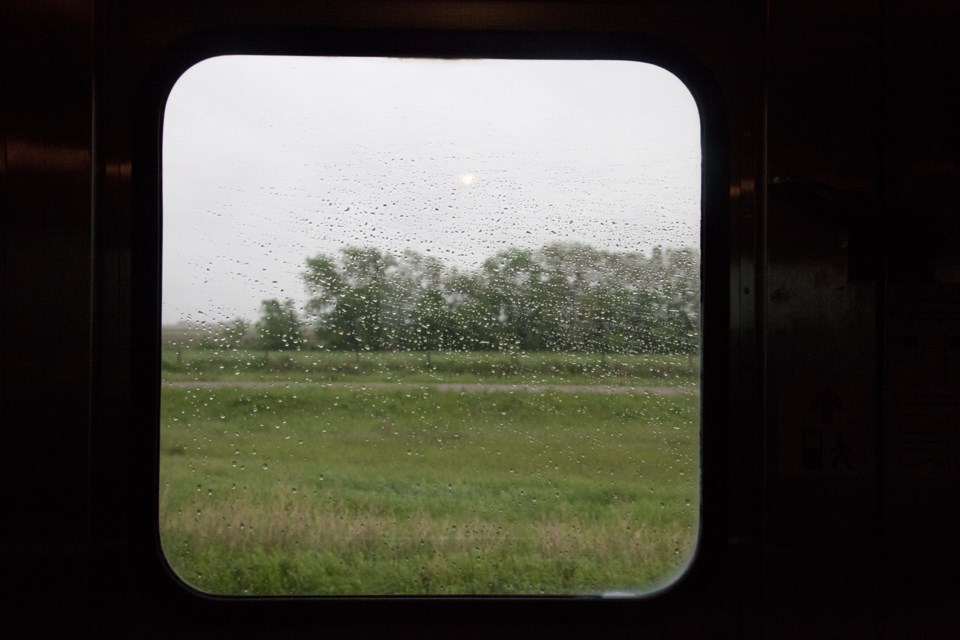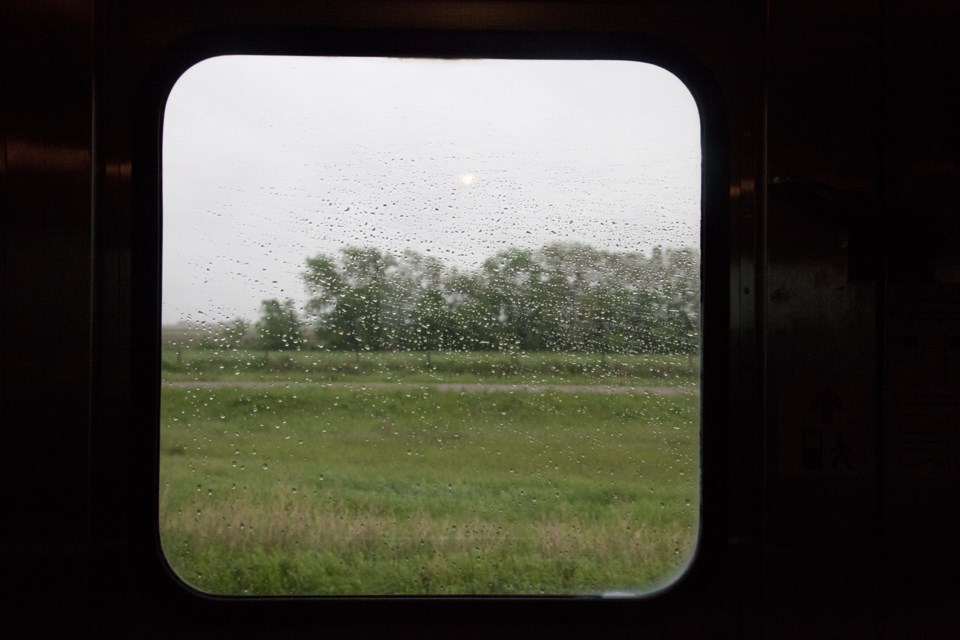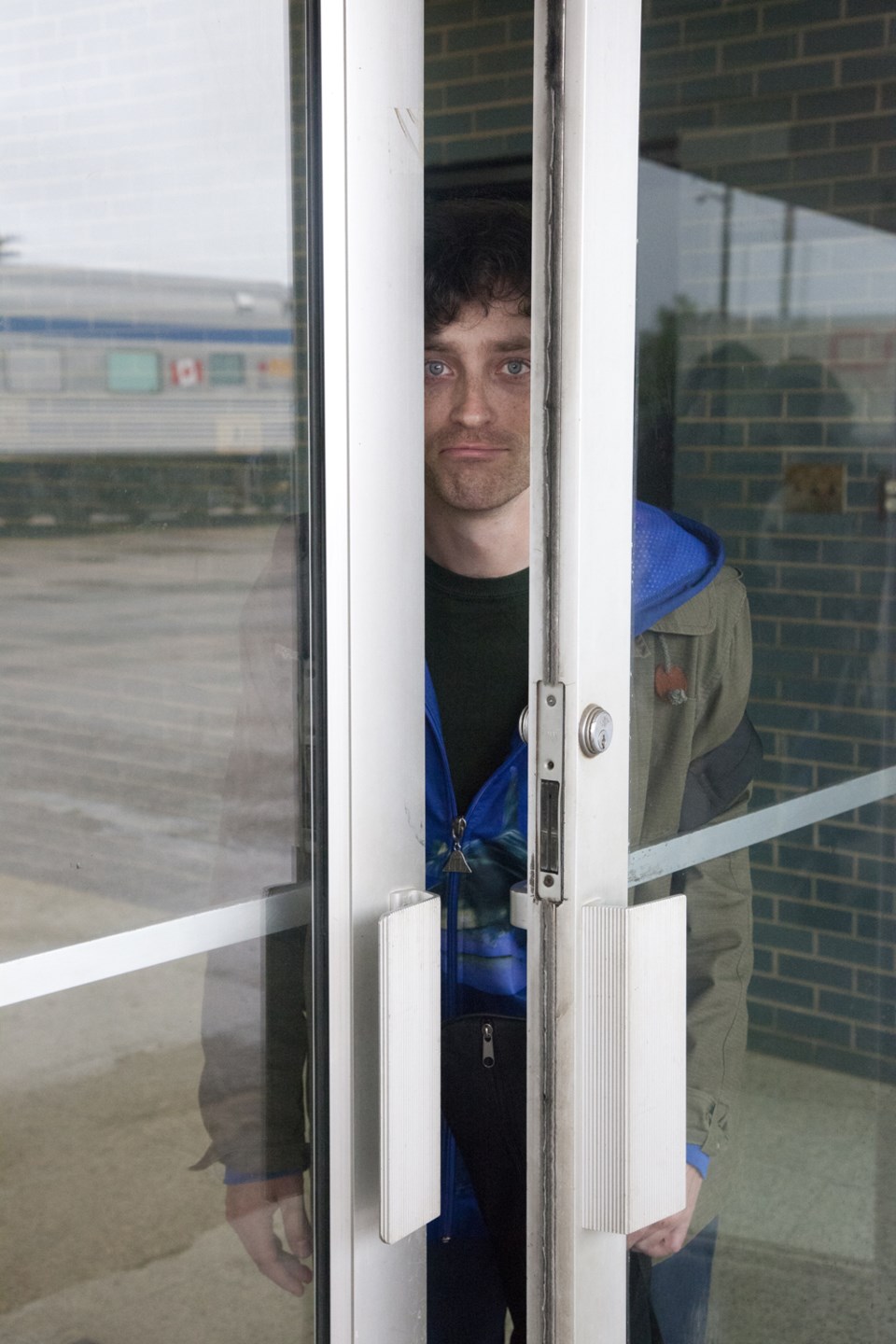 A huge crowd had been waiting around in lawn chairs and vans and drinking beer at the station in anticipation of our arrival! It was pretty special.
Where things got even more awesome, was when a man in a corduroy suit and a tie jumped in front of us during the group photo, and told us he was the Mayor of Melville. He had been at a pow-wow 6 blocks away and requested 4 bars or one line of a song because he missed the music! Shred Kelly did one better and played one more song, Tornado Alley, which was highly appropriate since there were tornado warnings in the prairies leading up to our departure and we were about to go through a thunderstorm!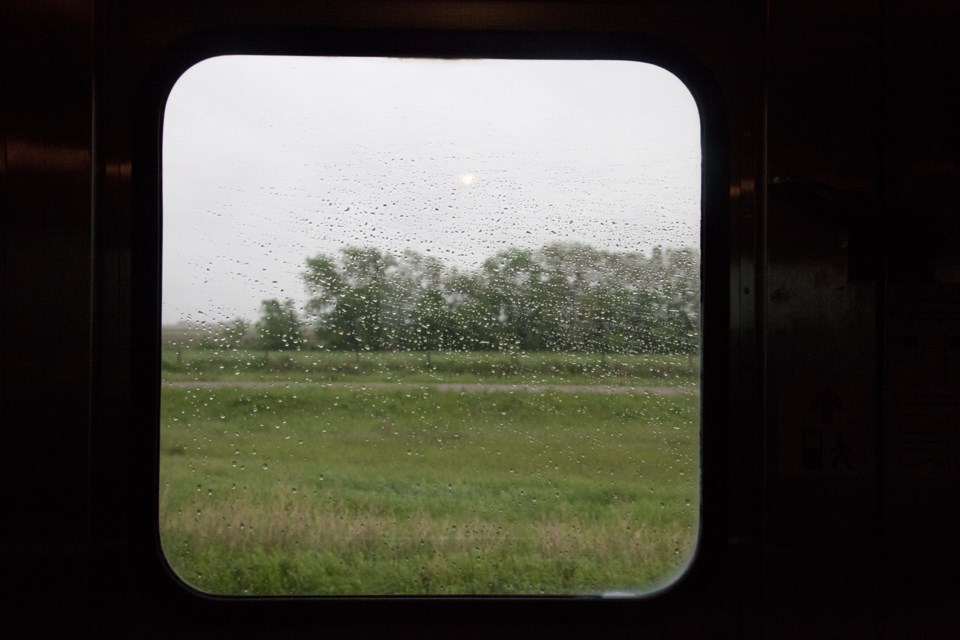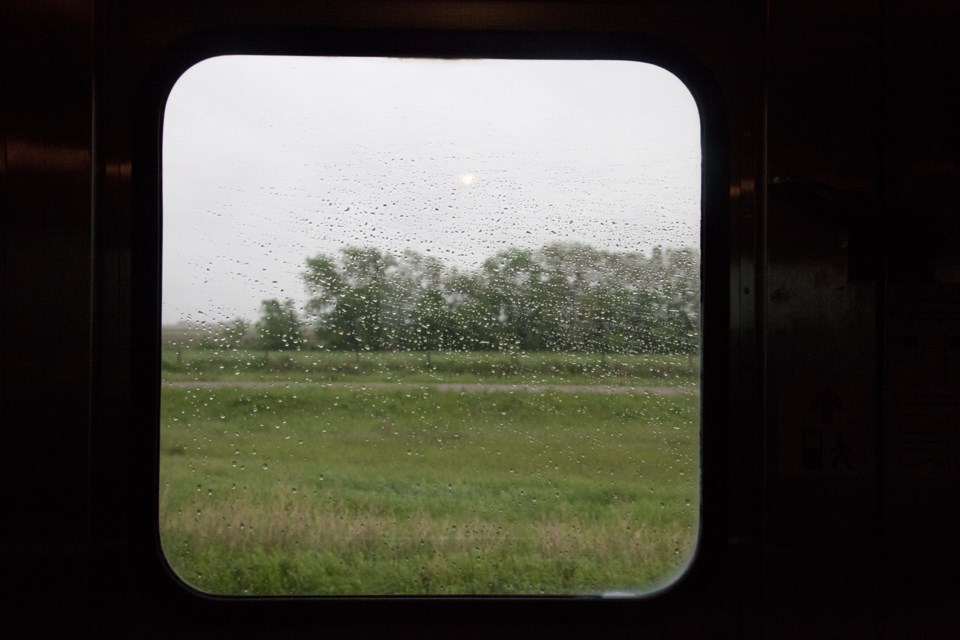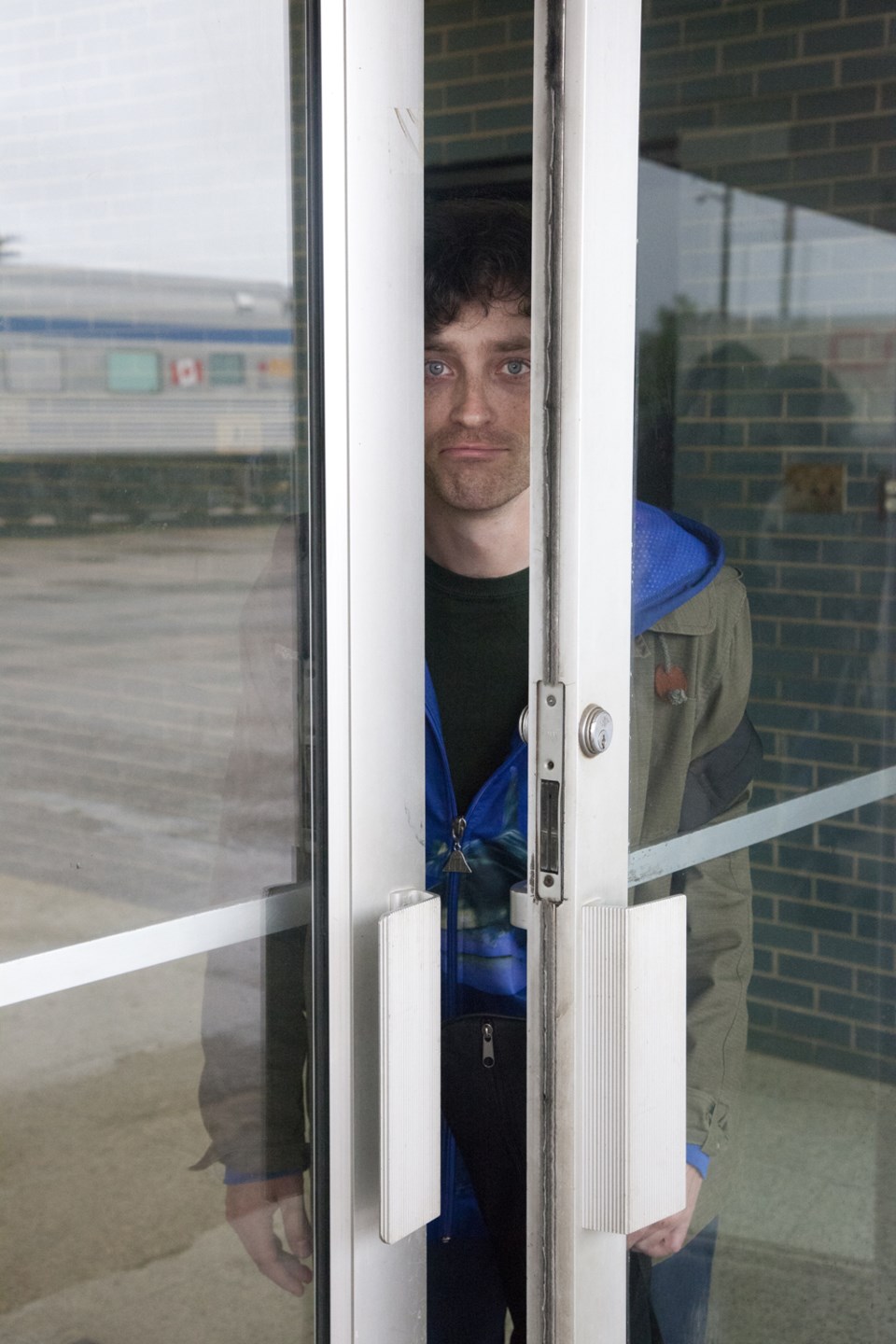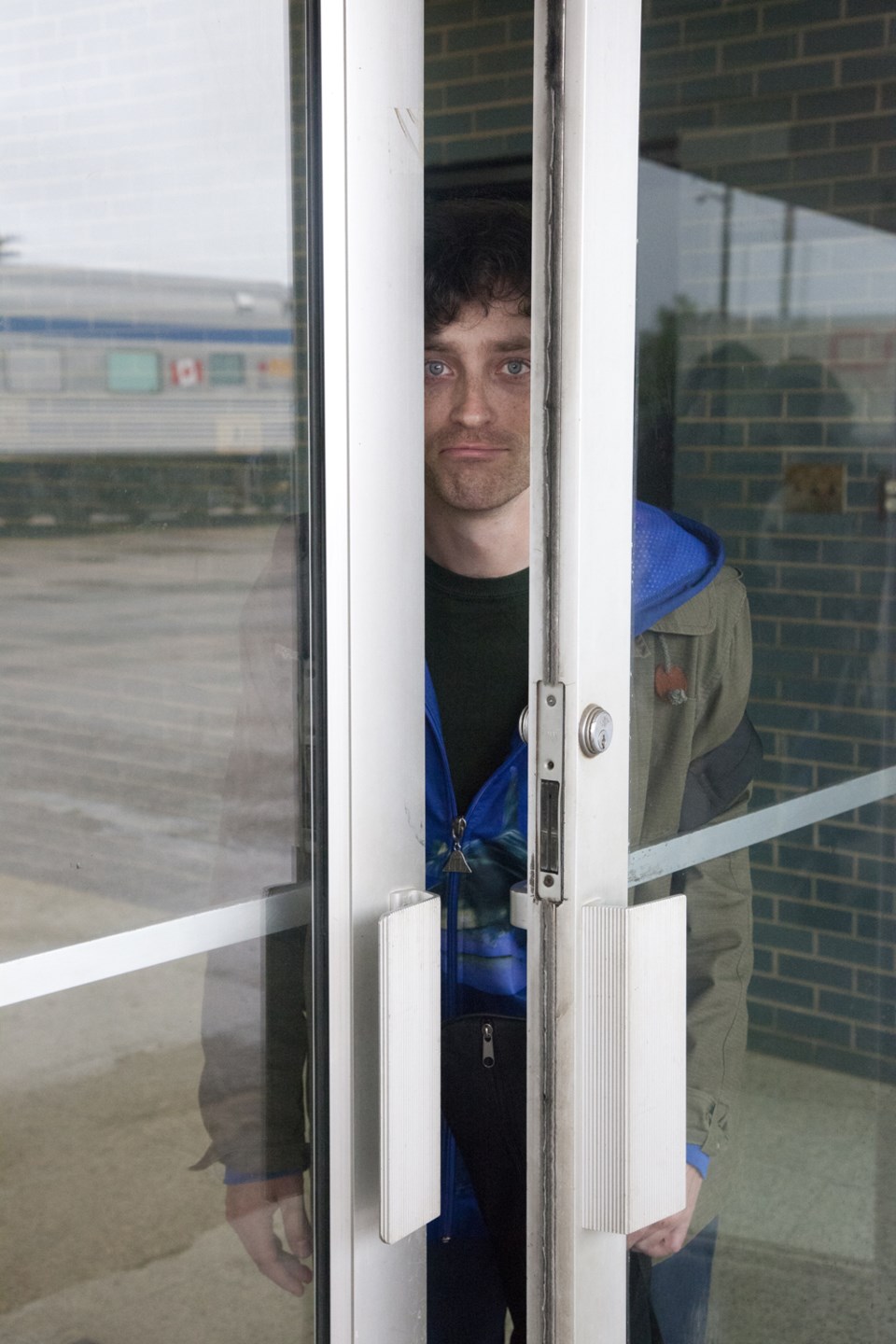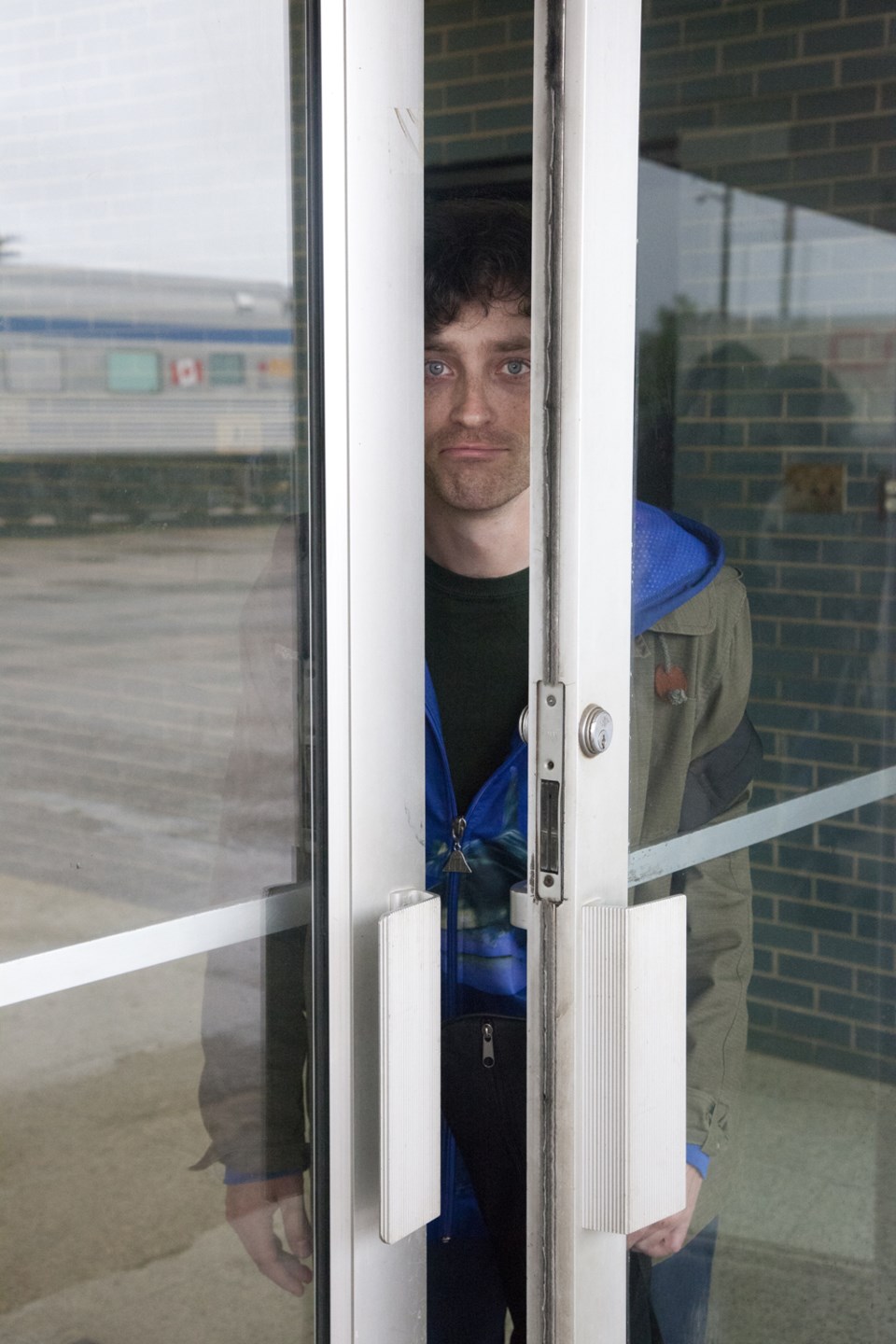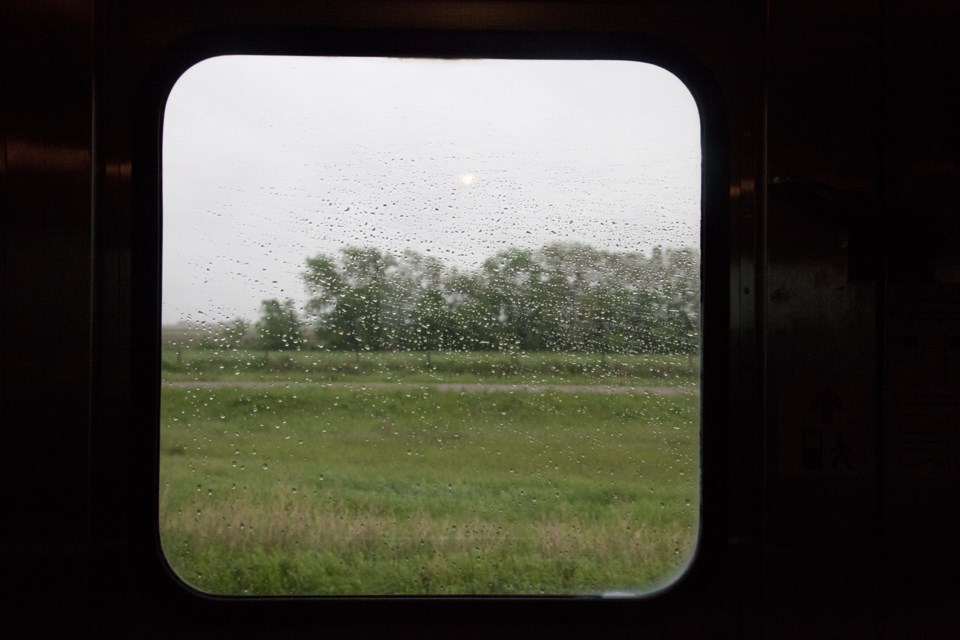 This ended up being a big highlight for most of us on the train, the story being titled The Mayor Of Melville, with many different reenactments from everyone, including myself (I said it was kind of like this).
Everyone scrambled back on the train as fast as we could, and in fact I heard over a radio "we've got two runners" - apparently, and shockingly, they were NOT part of the Tracks On Tracks crew trying to make it back from the liquor store.
Next up for the afternoon were shows in the Activity Car and Park Car by Portage and Main, and The Matinee respectfully. It's always pretty funny to watch the musicians try and a) stand, b) play an instrument, c) sing while keeping their balance on a moving train. Not to mention a train hauling it down the tracks because we were late! Nevertheless, both sets were great.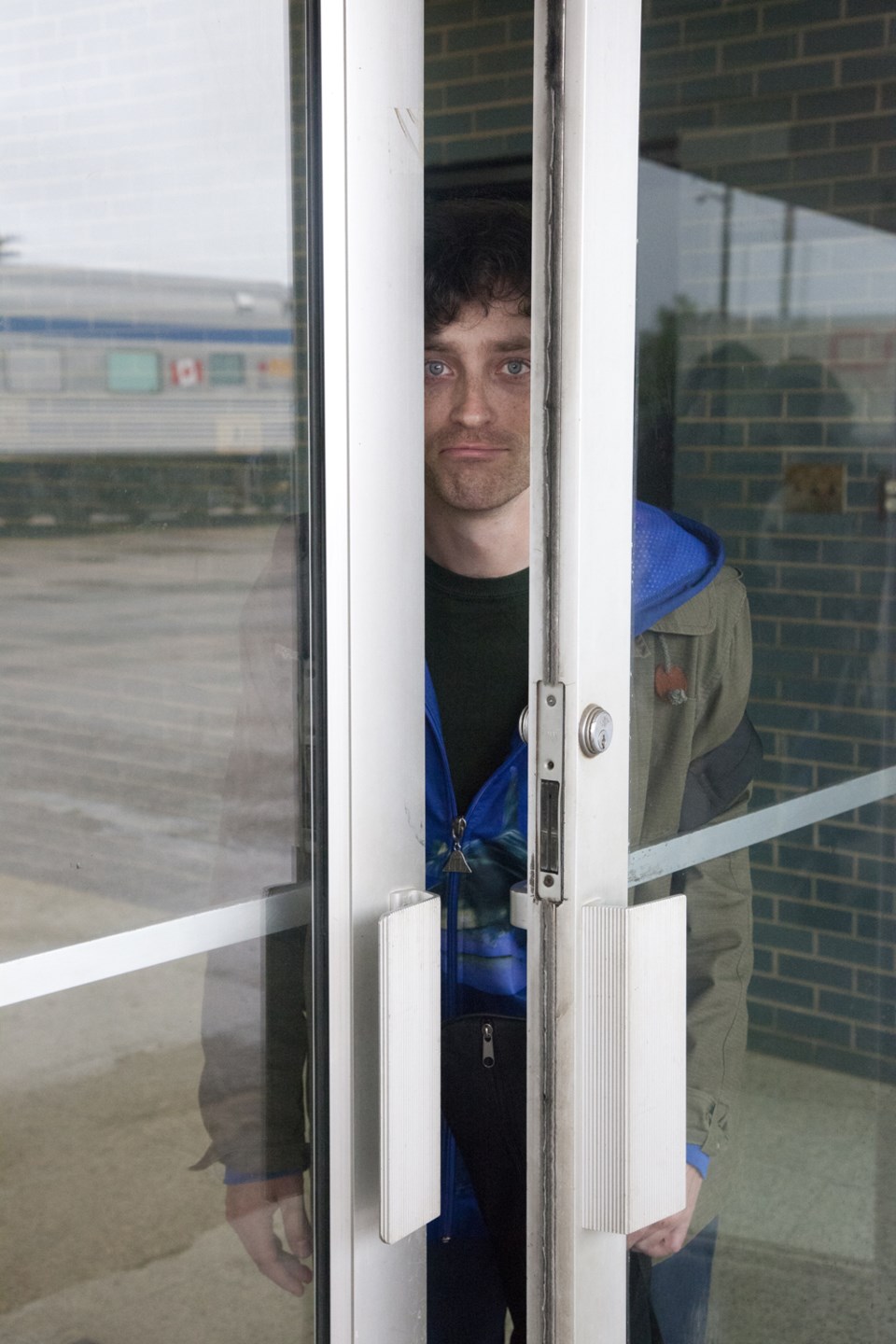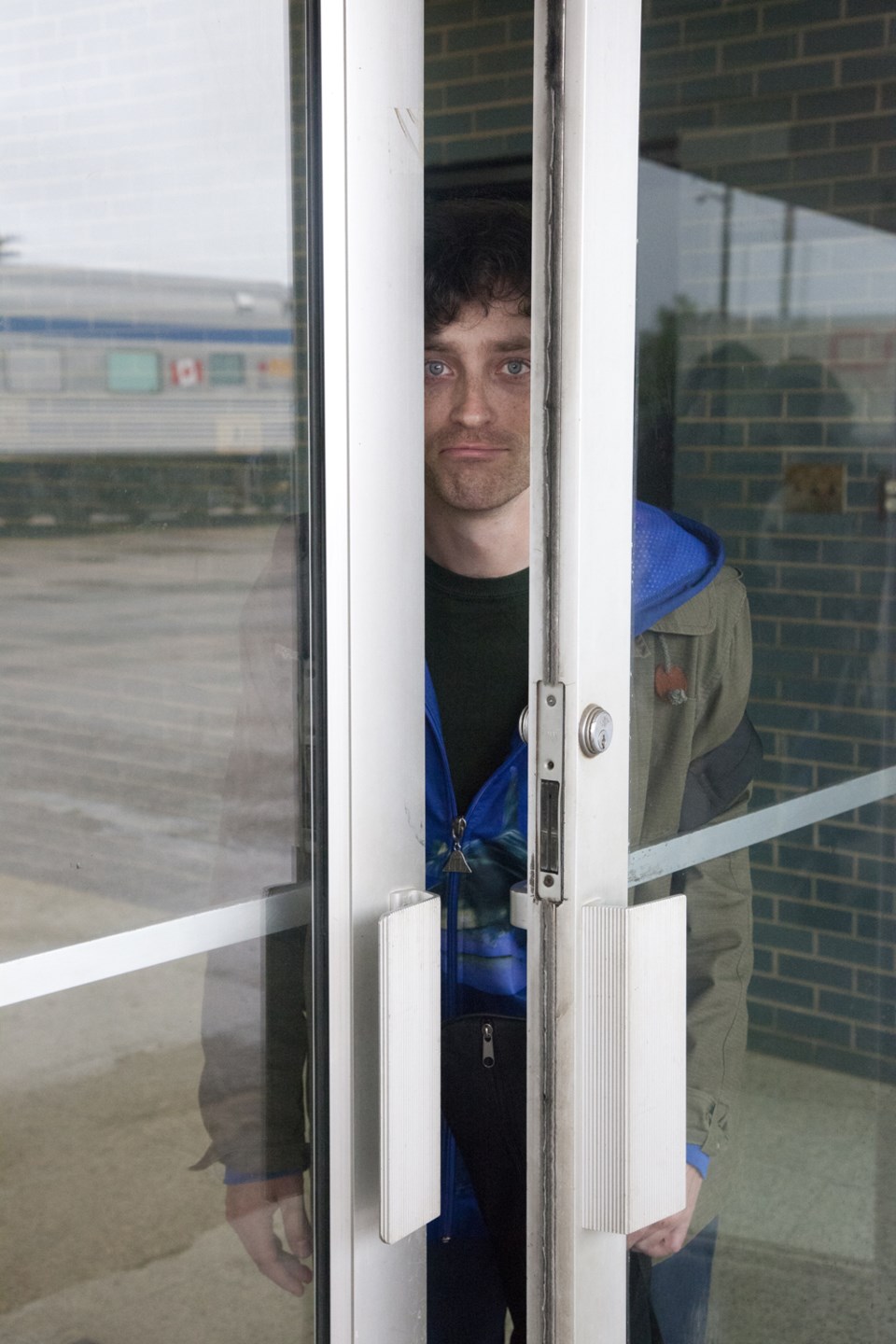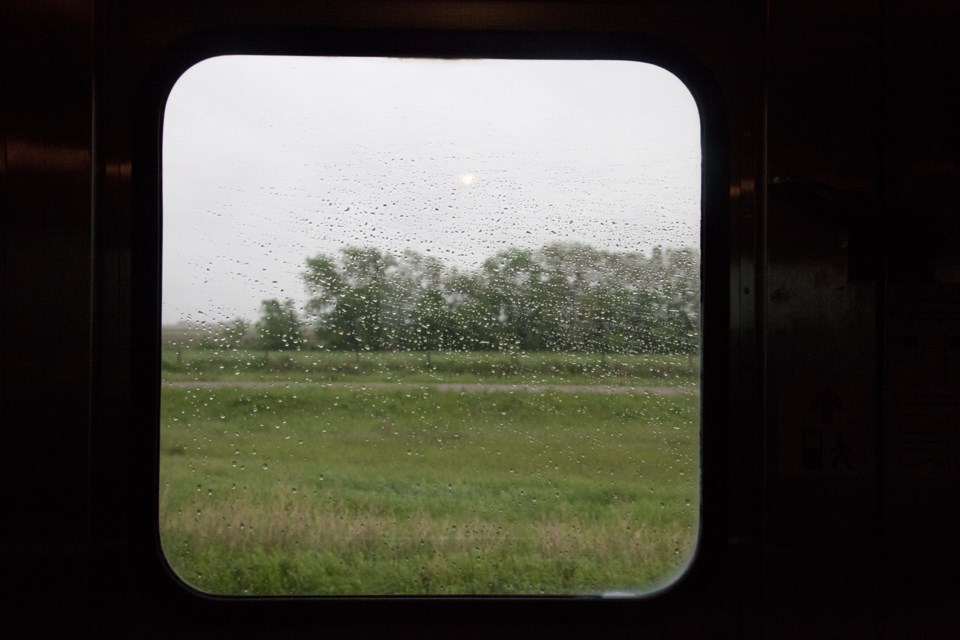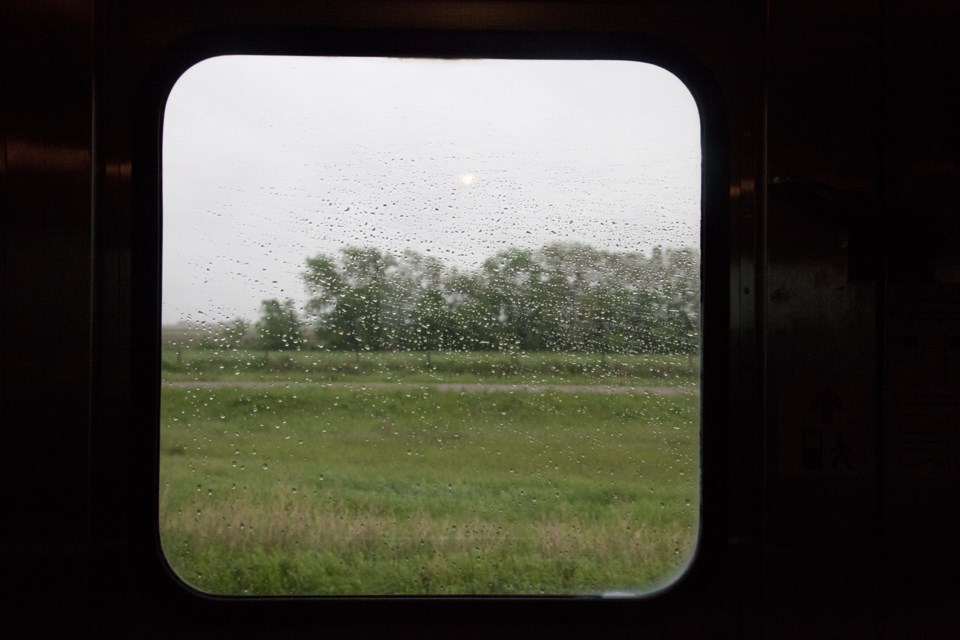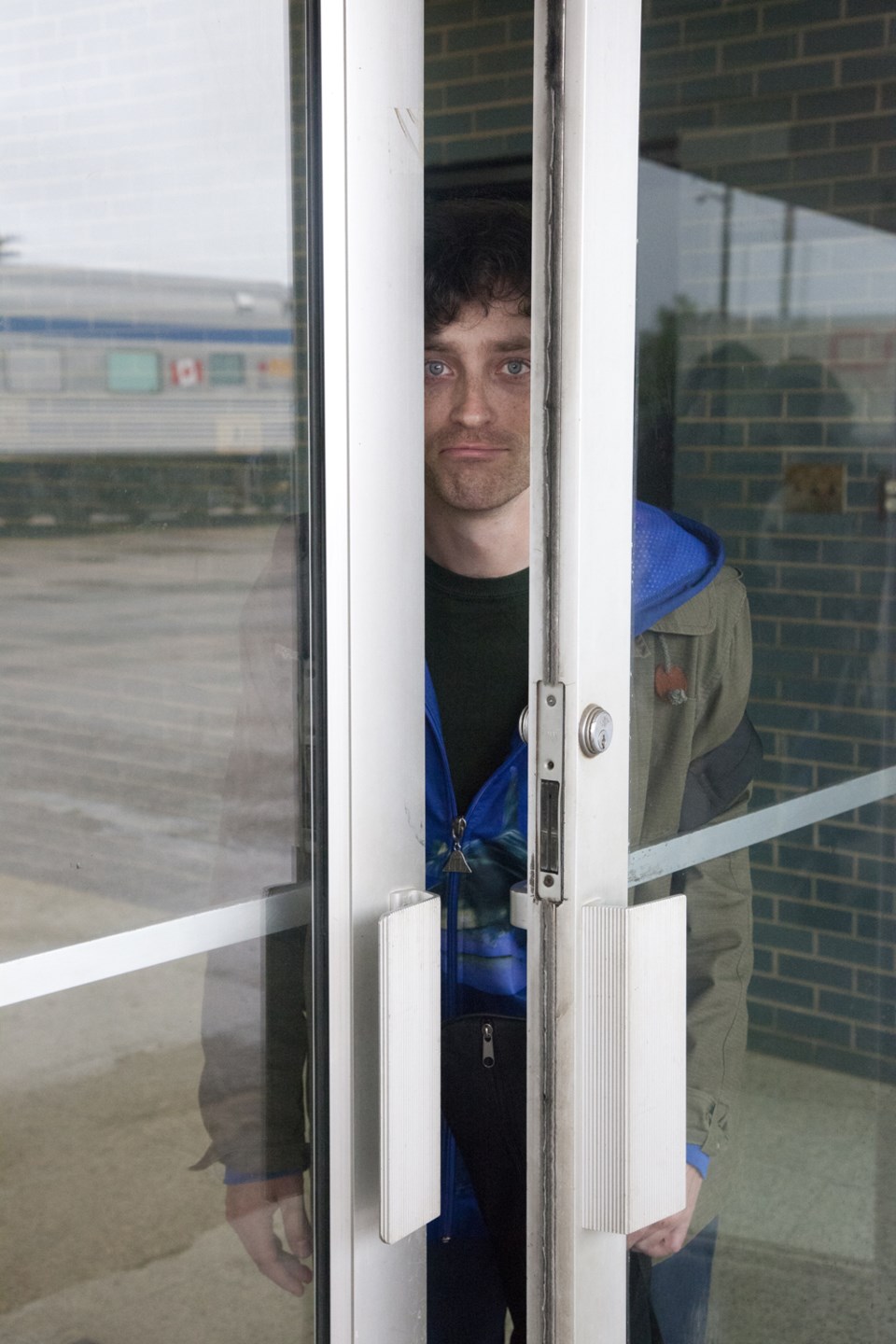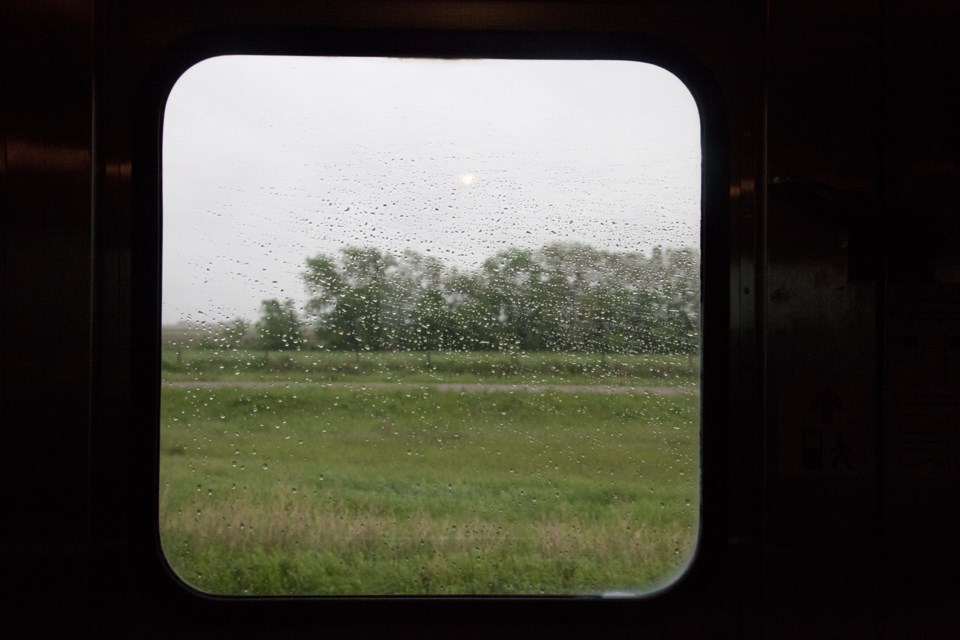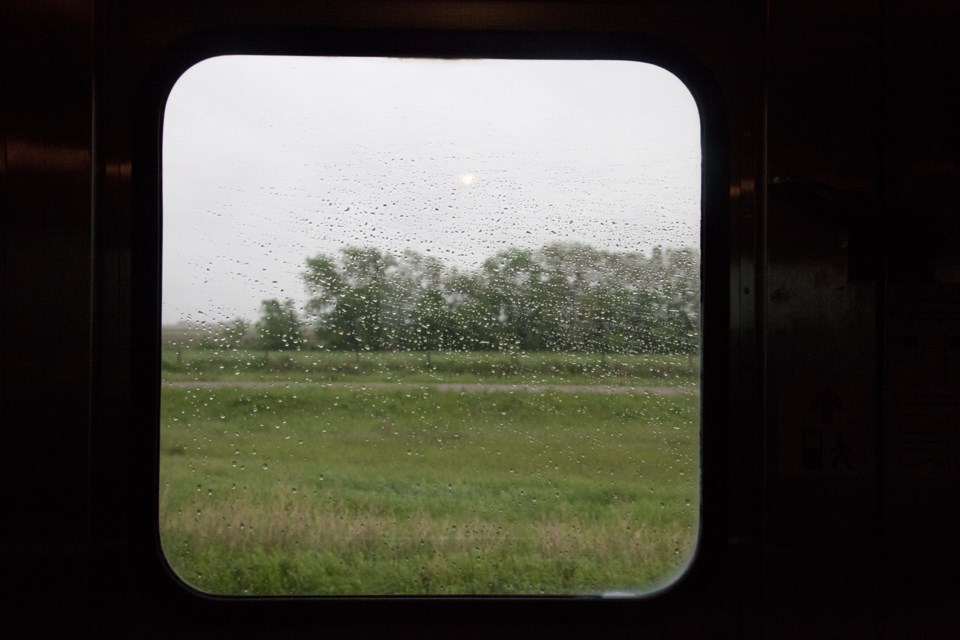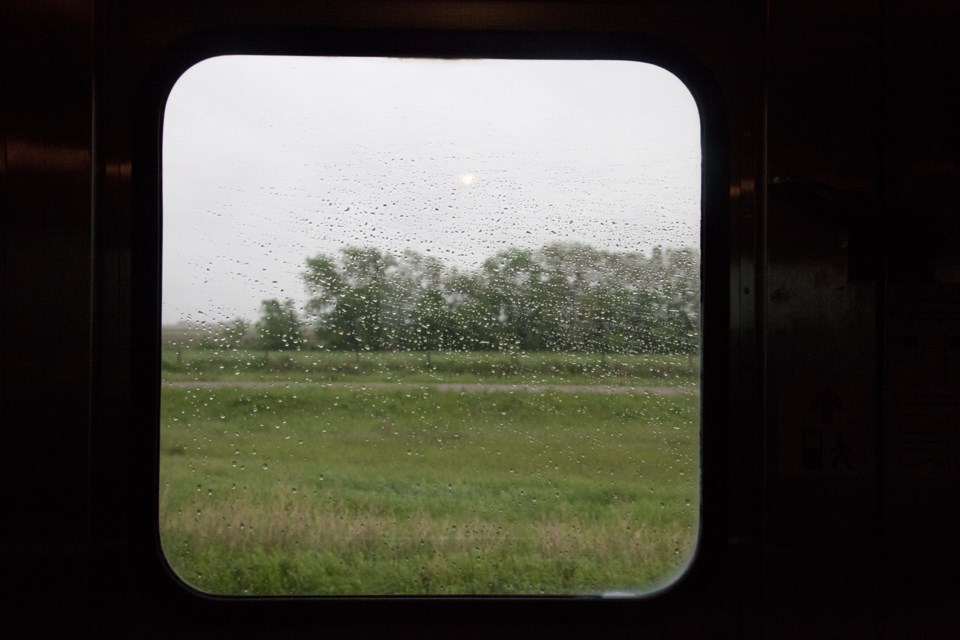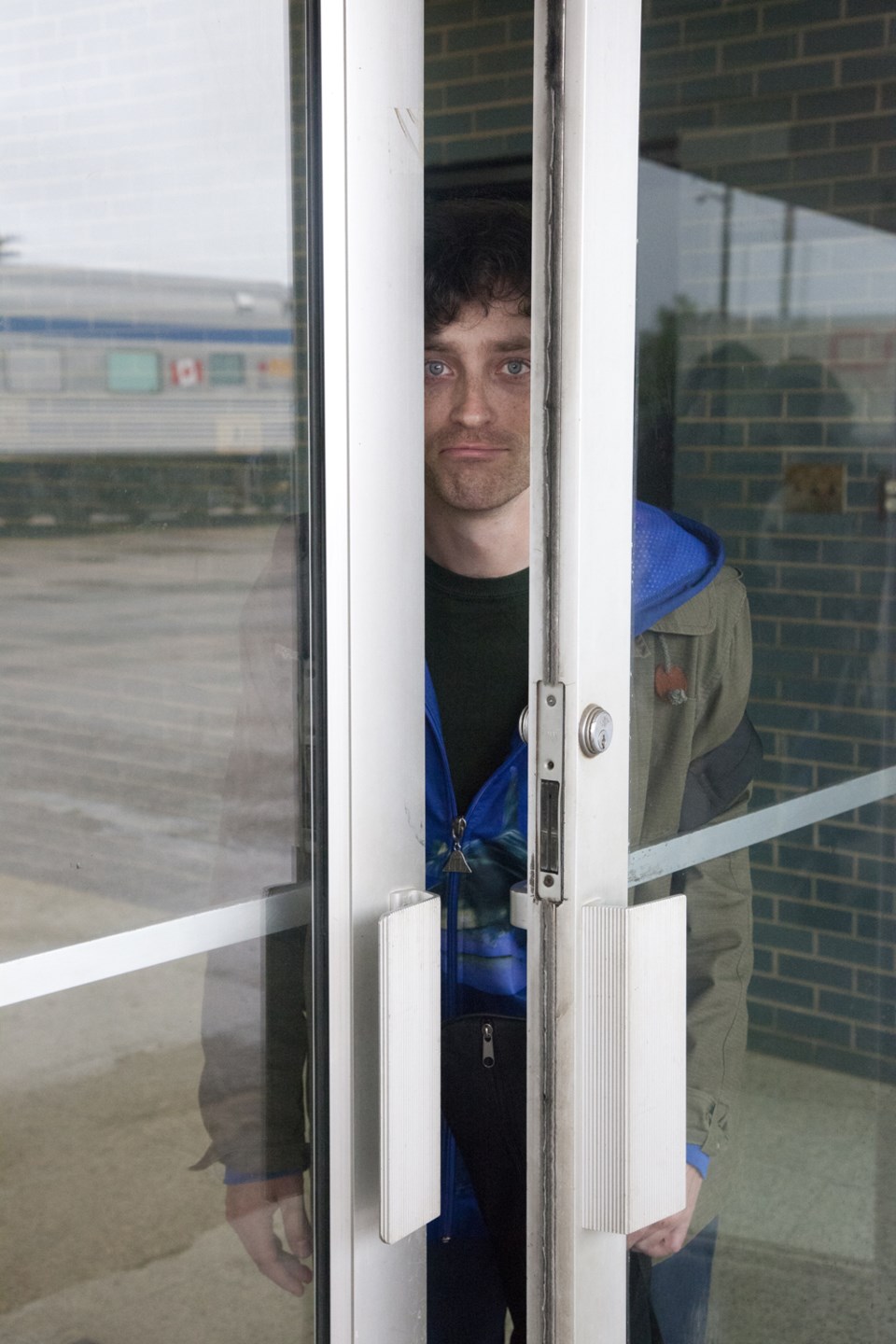 Continuing the Wizard of Oz theme...this showed up during dinner: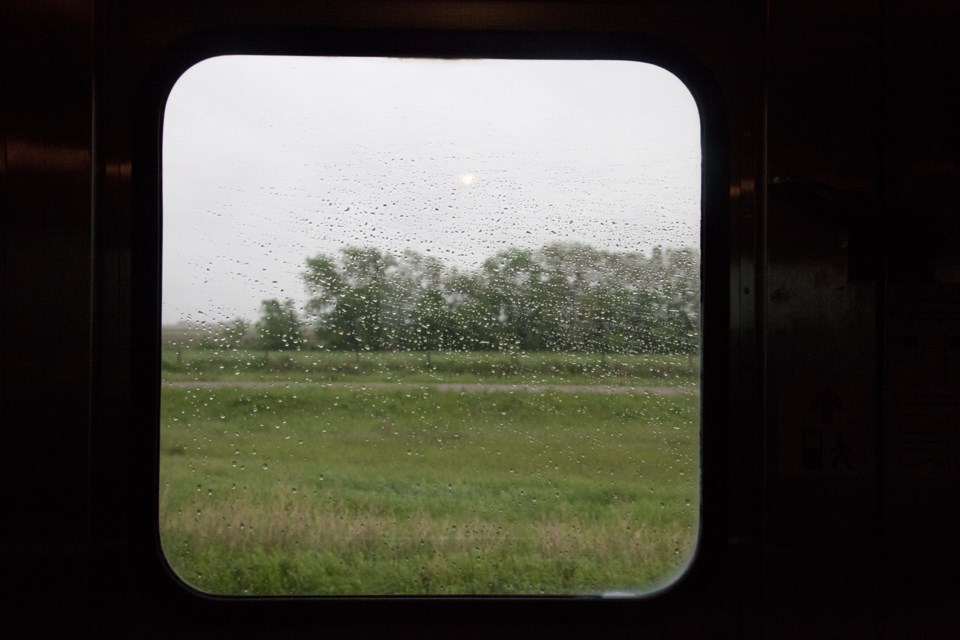 There was a bit of down time as we barrelled our way into Winnipeg, jamming, hanging out and...yep...drinking: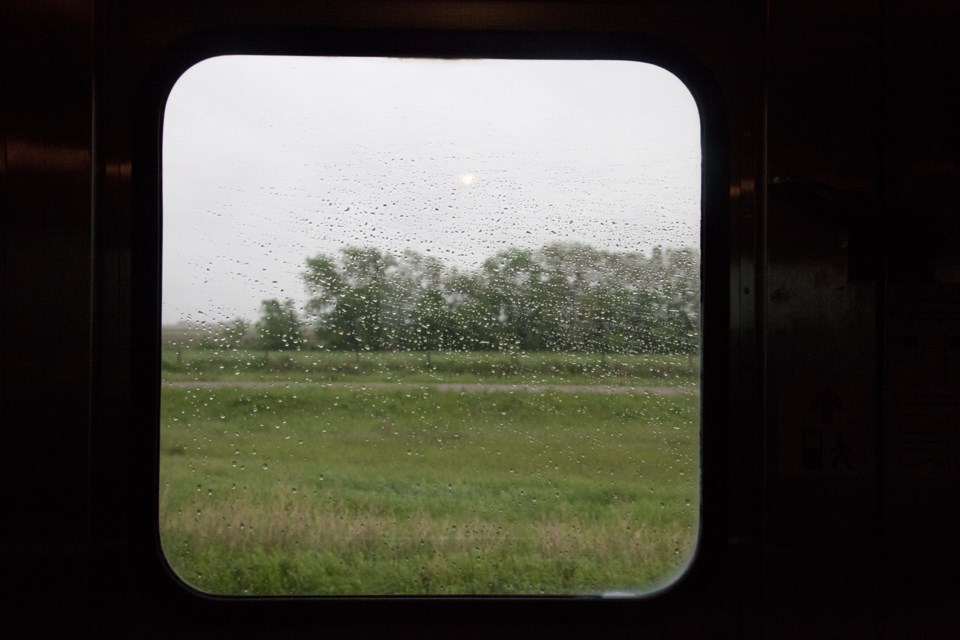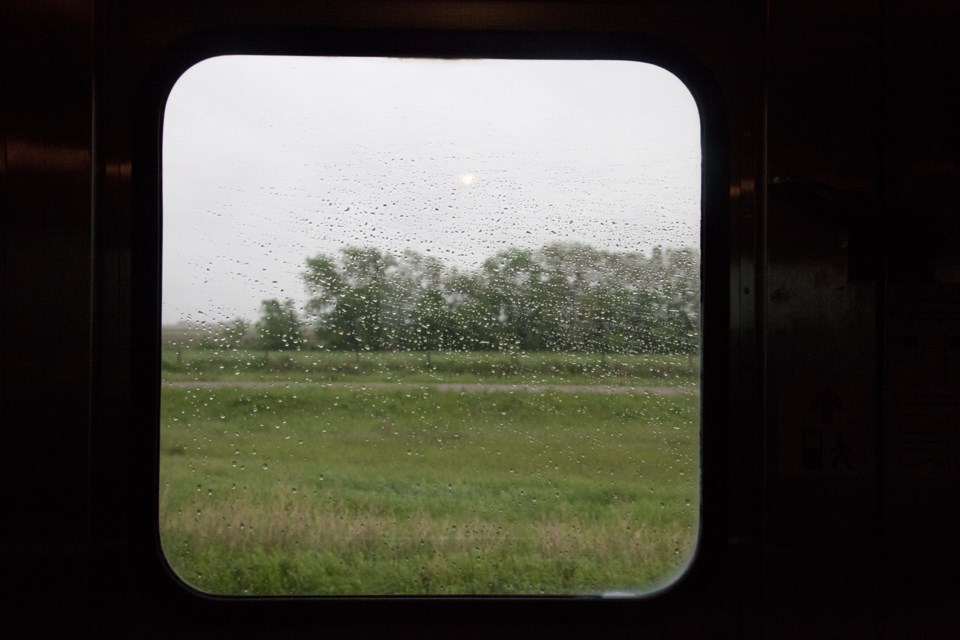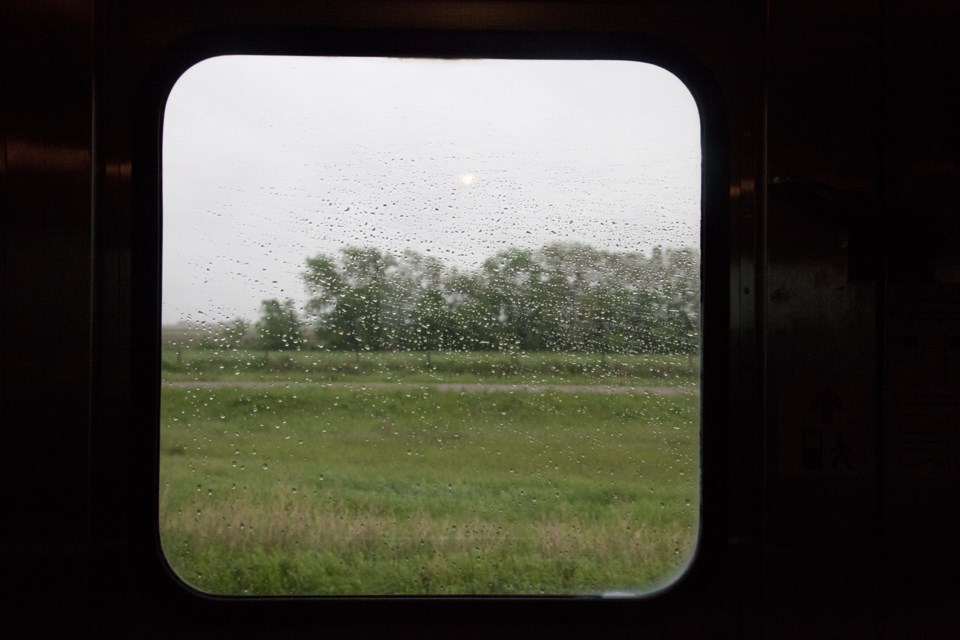 Sooooooo. We were a little late getting into Winnipeg, but luckily the talented Demetra Penner was holding down The Forks. (see what I did there?) (She was actually frozen solid, as I greeted her and gave her a thank you hug.)
We had followed her voice to the stage, where we madly set up the two bands we could squeeze in (Chris Ho and Portage and Main) and then raced back to the station...where we kind of delayed ourselves as we waited for Josephine to come back with some bad news from the hospital - Sidney York's bass player had fallen ill on the train and was admitted, so Brandi stayed behind in Winnipeg.
Some of the bands performed in the station while we were waiting, providing our new passengers in Winnipeg a slight preview of what to expect on the train.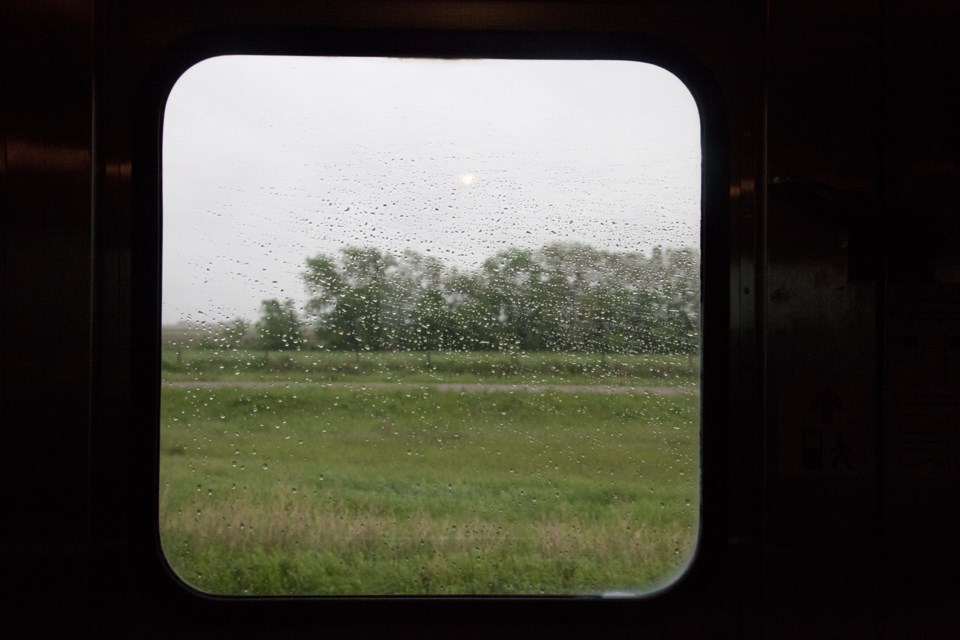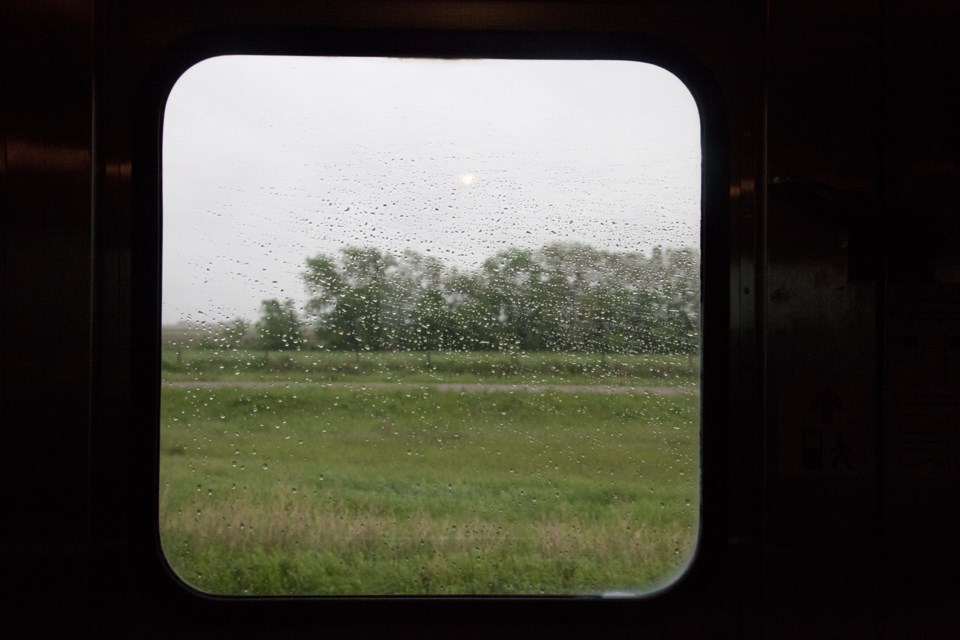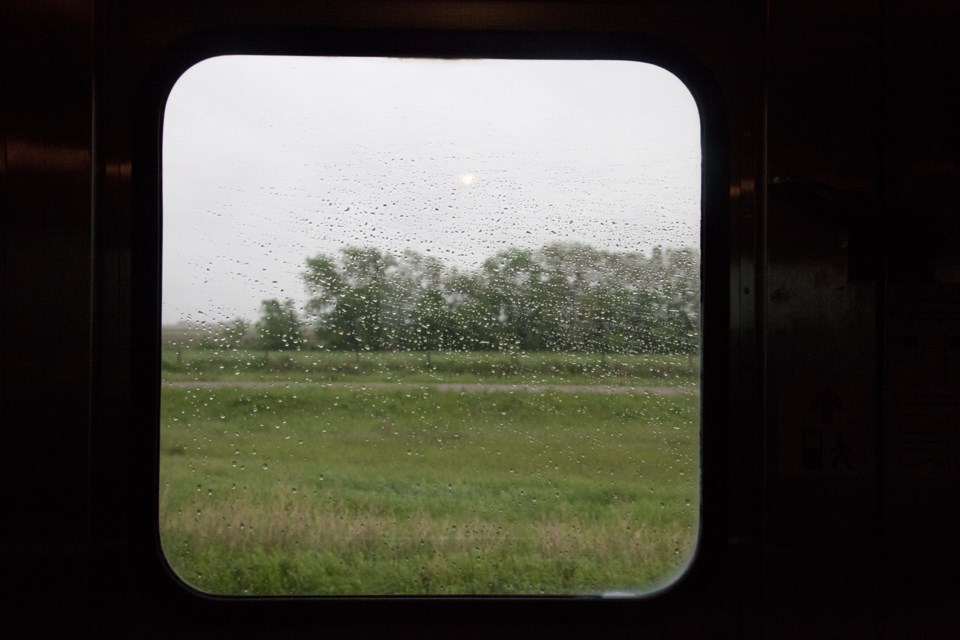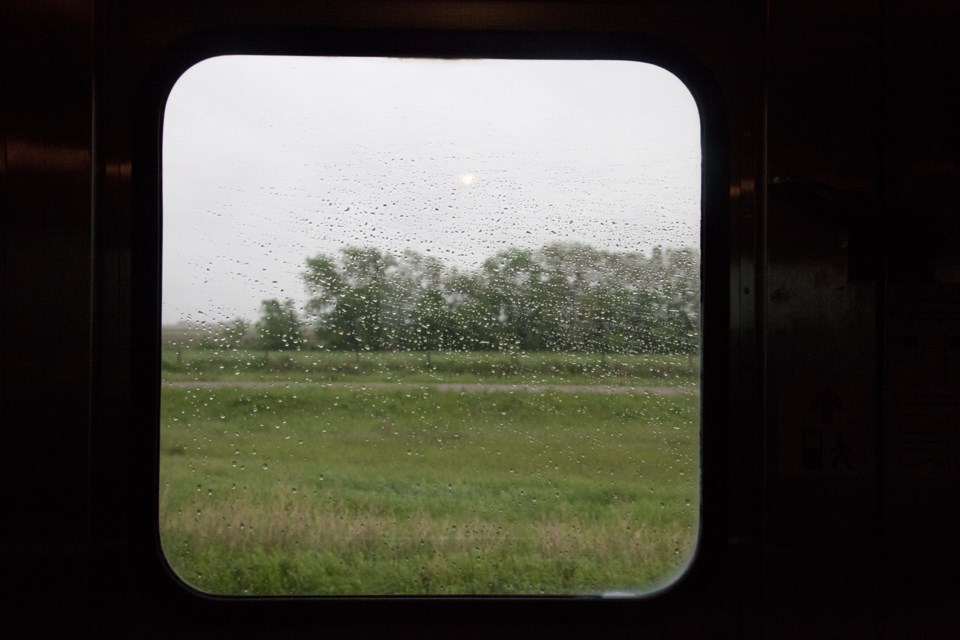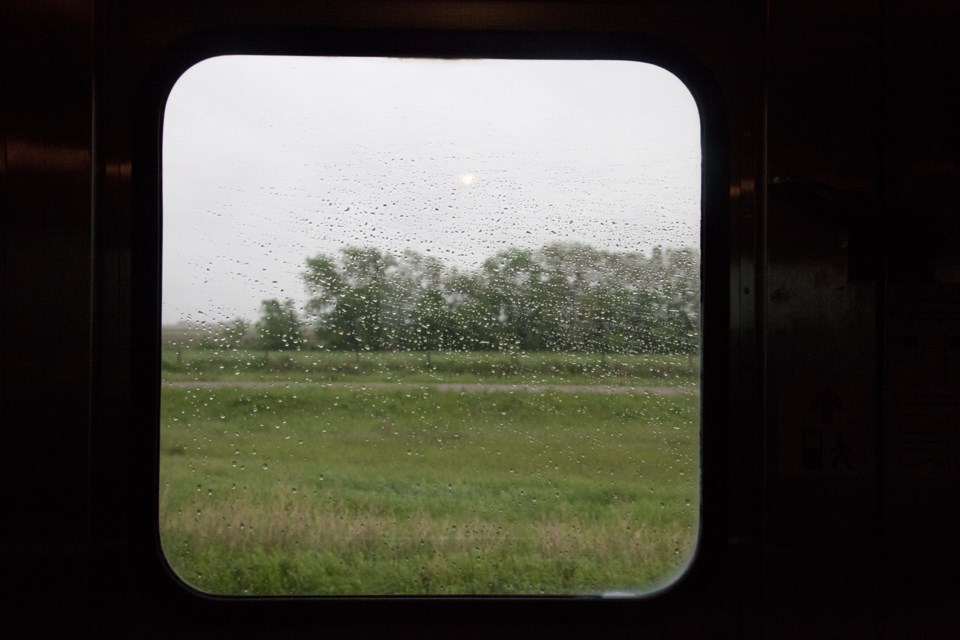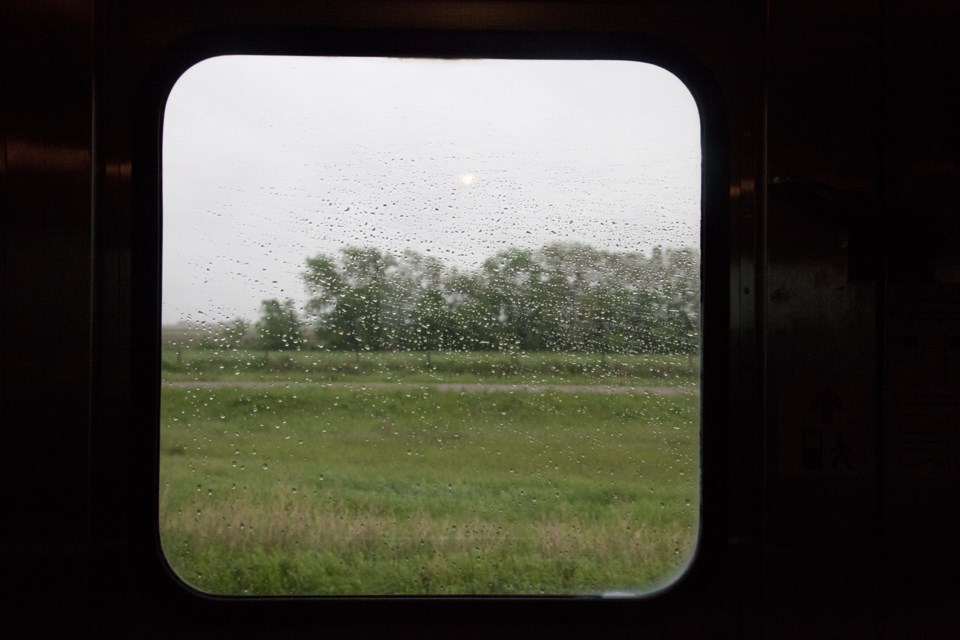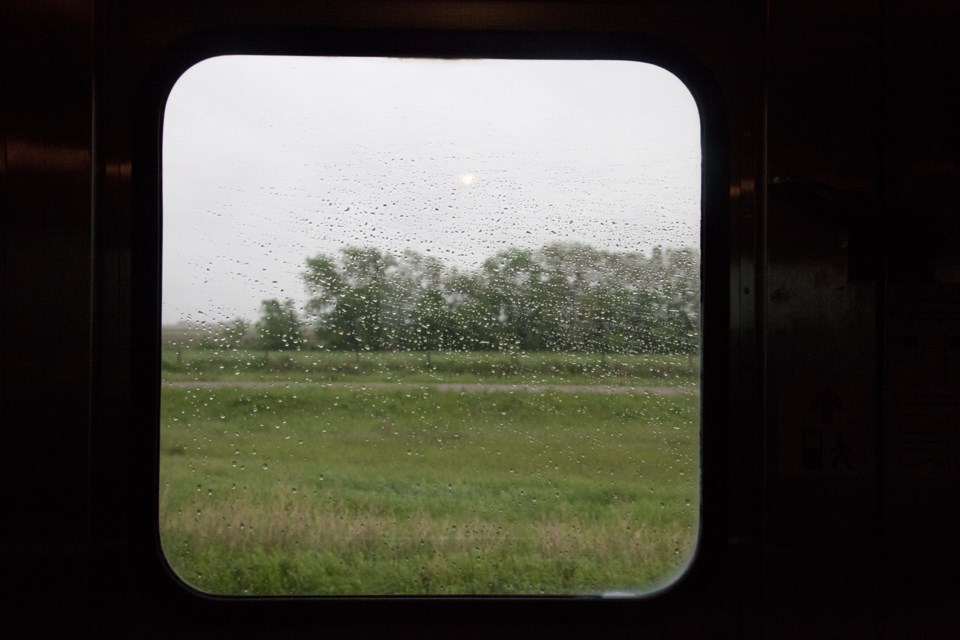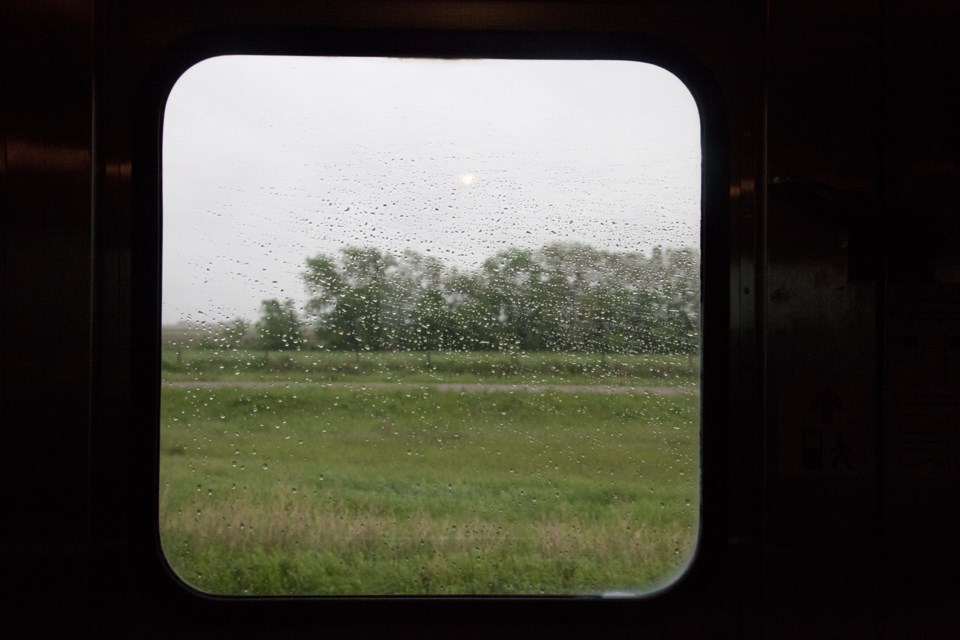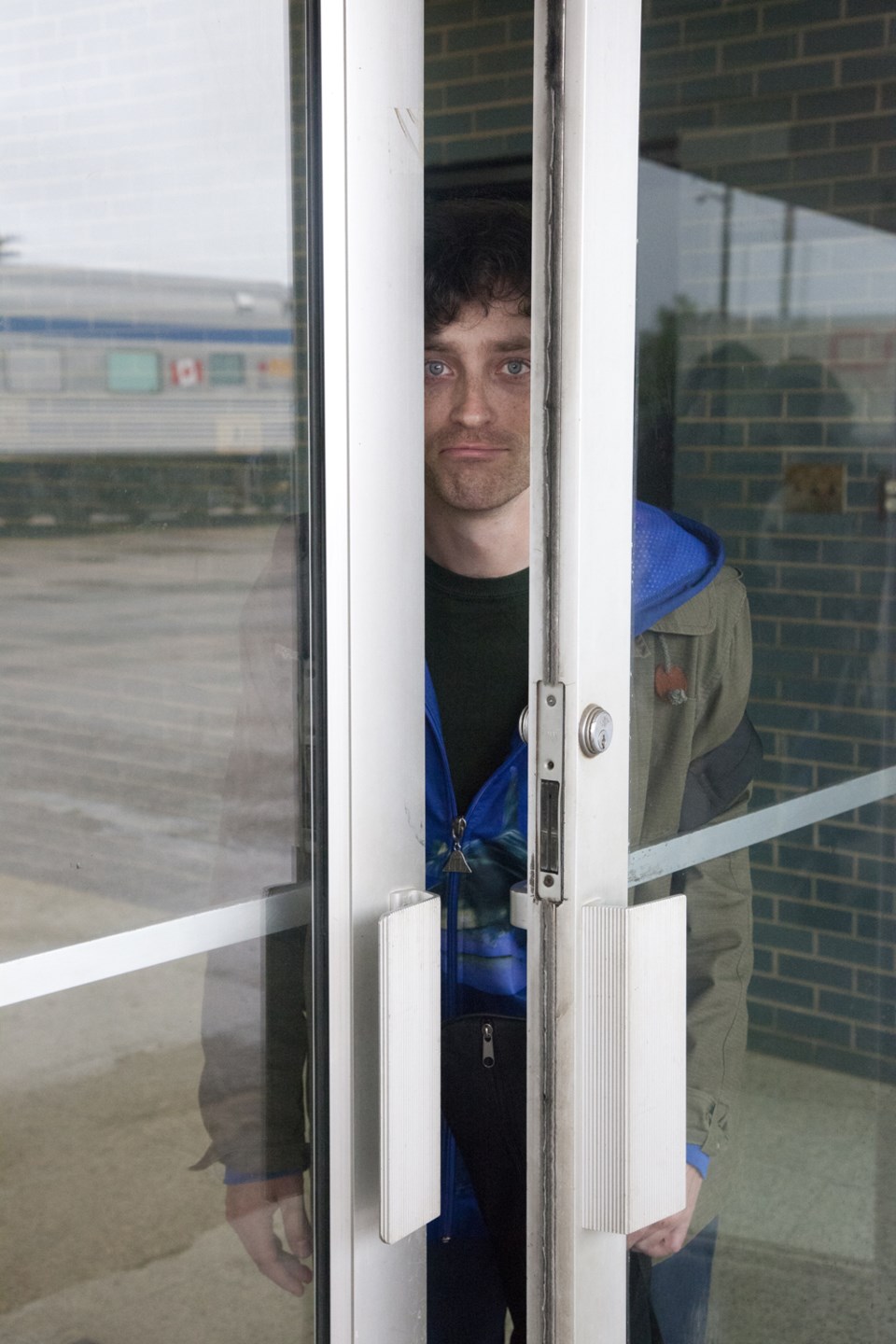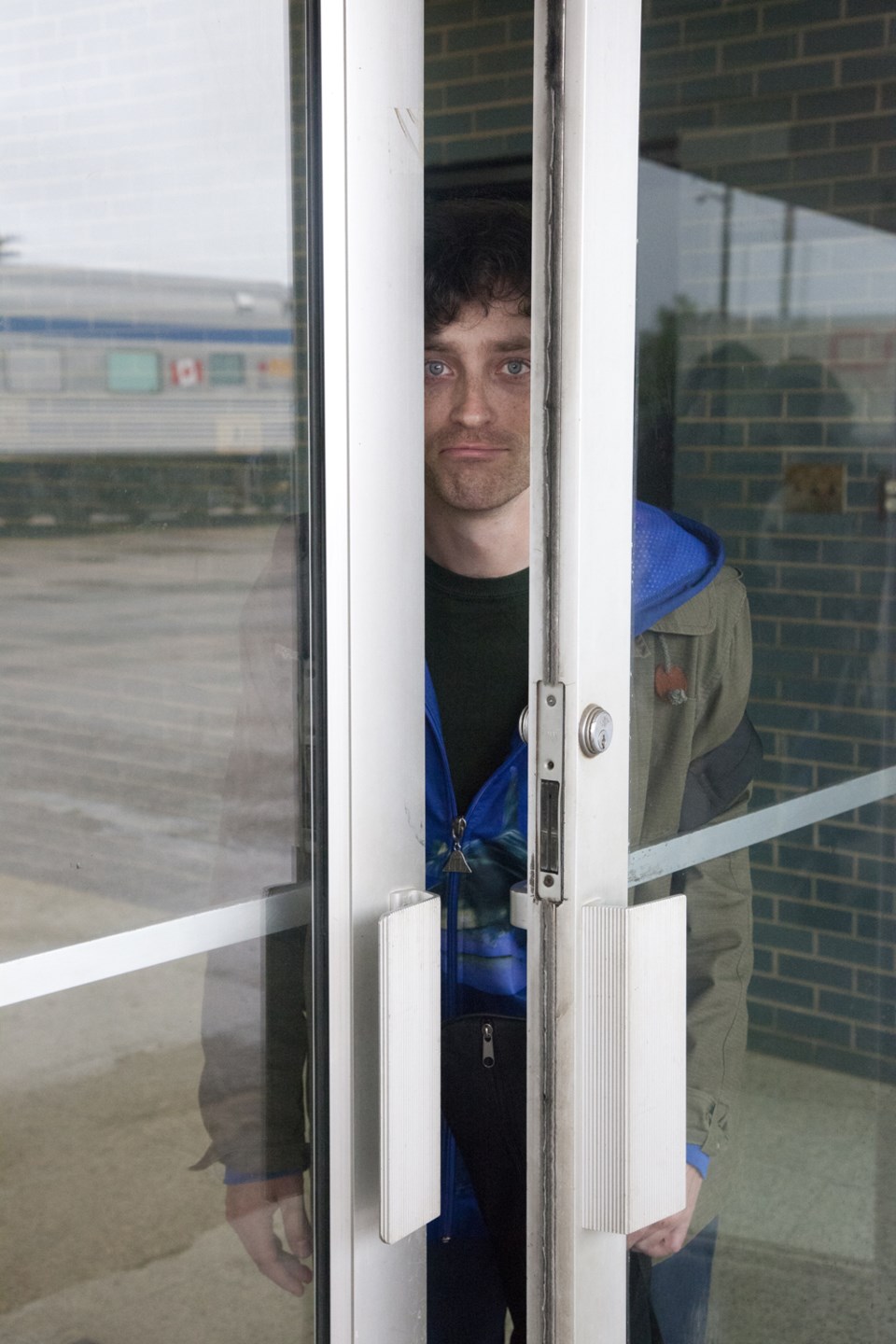 Unbeknownst to me, what appeared to be Shred Kelly's ENTIRE family got on the train in Winnipeg, with sashes that said Happy Birthday (for Sage) and all piled in "backstage" in the Activity Car for Shred Kelly's evening performance. I think they tripled the energy, if that is possible.
They were followed up by Portage and Main, and a sweaty set by the Matinee, who threw in several covers, provoking almost an entirely sing-a-long set!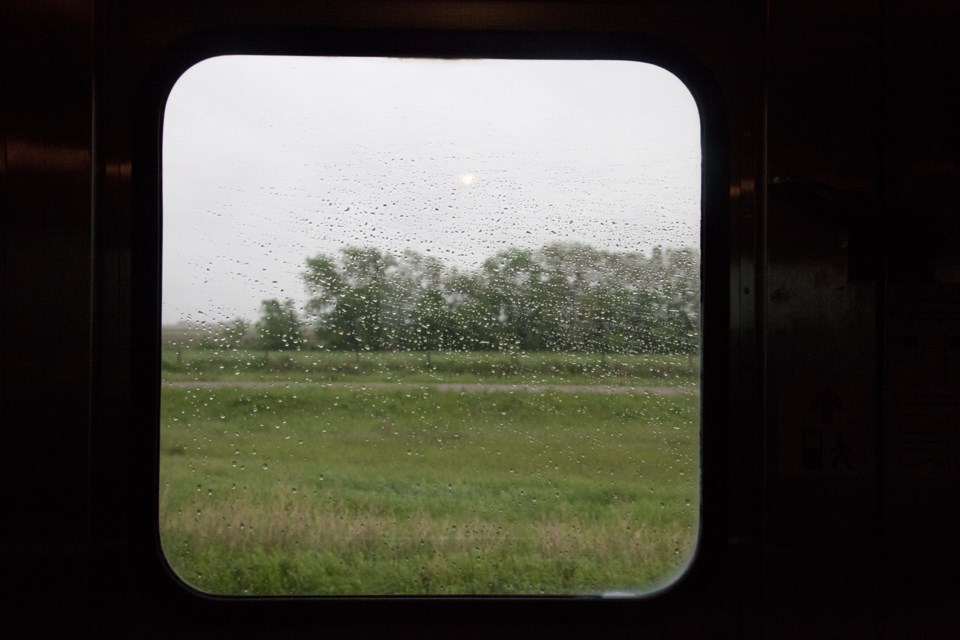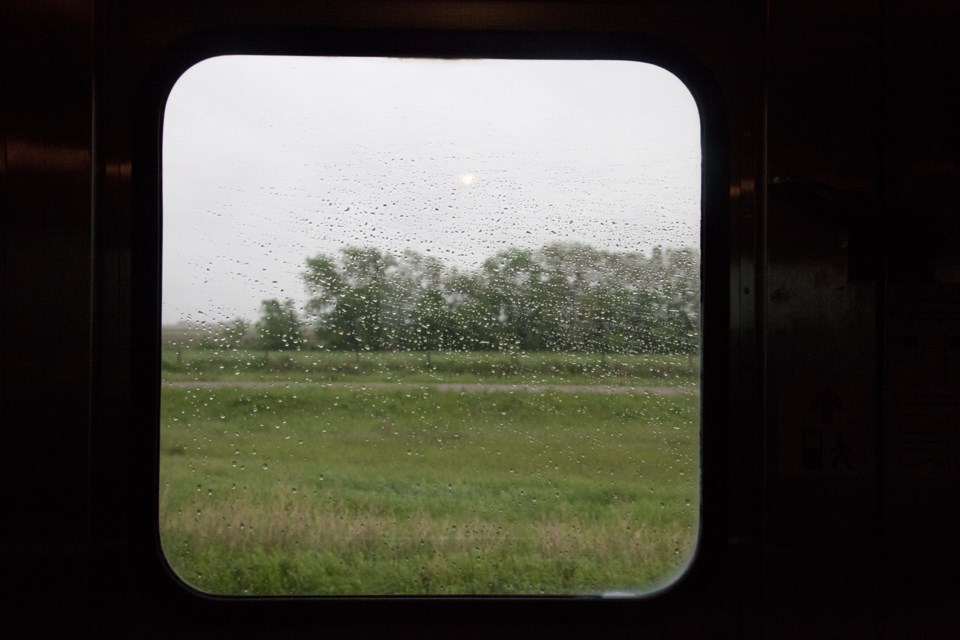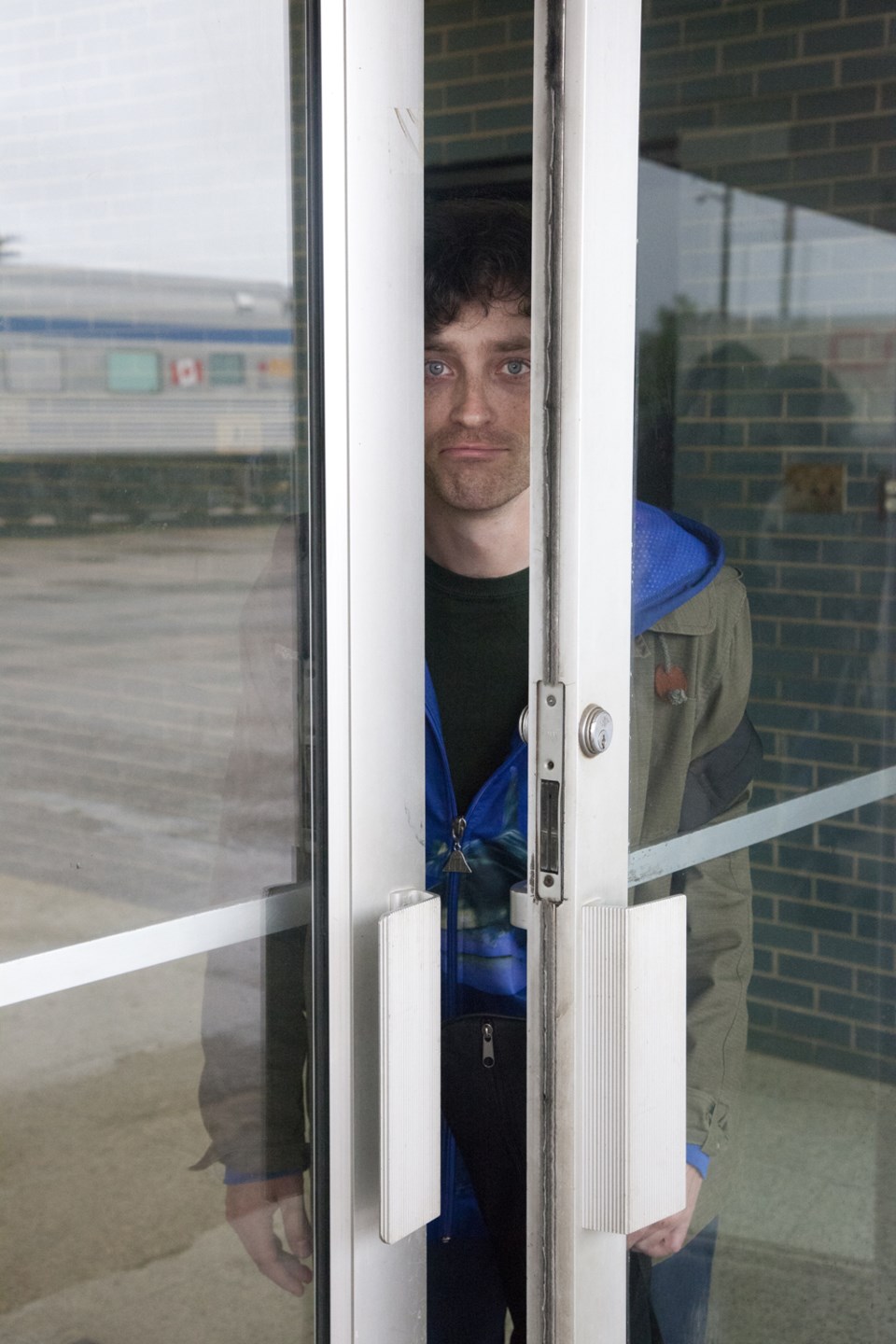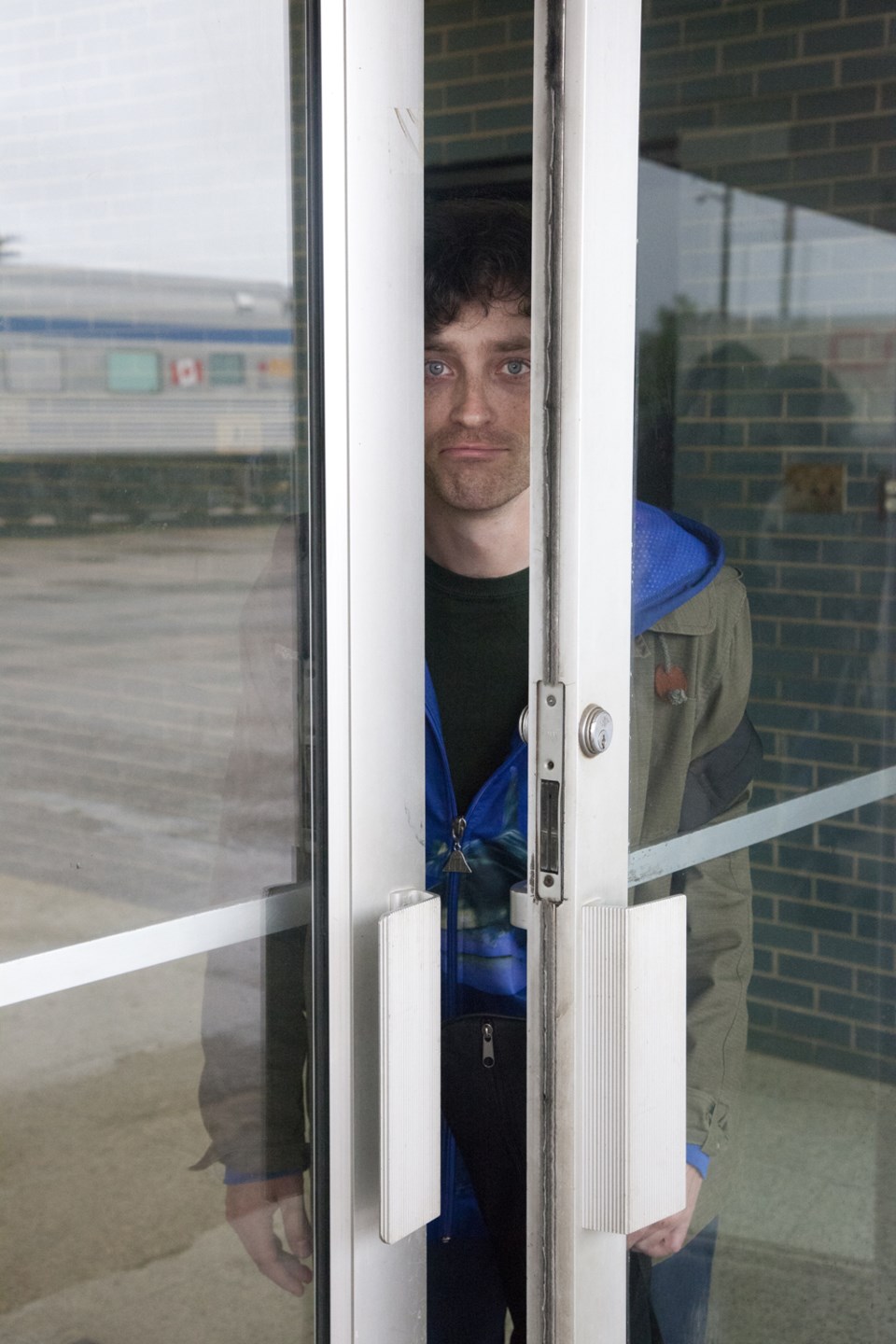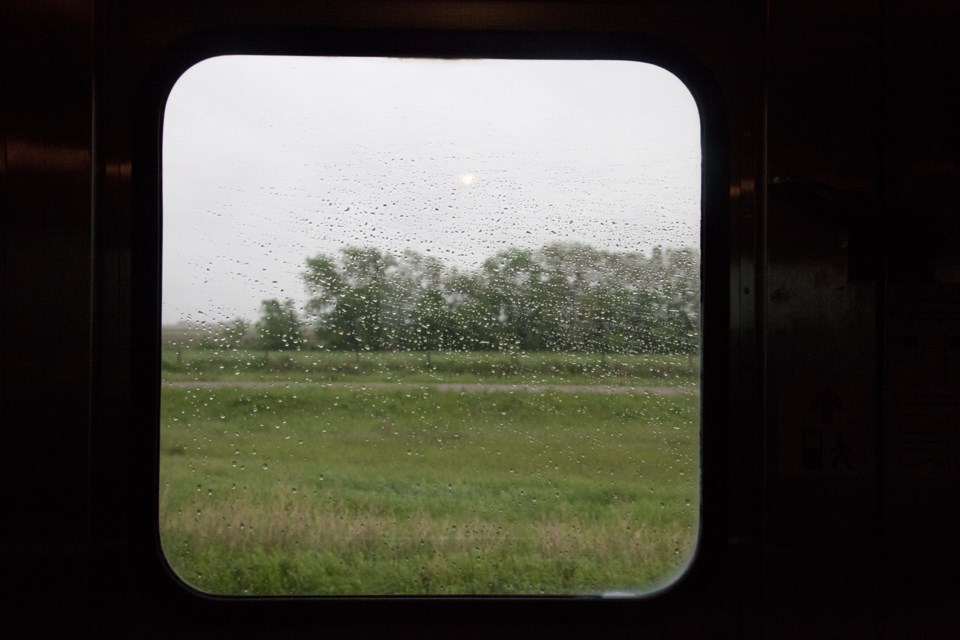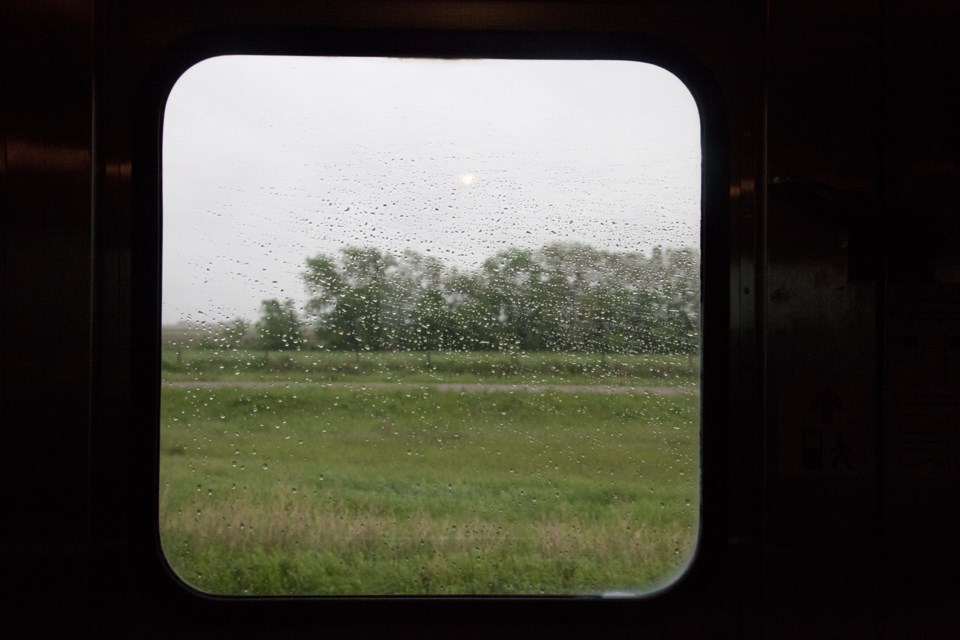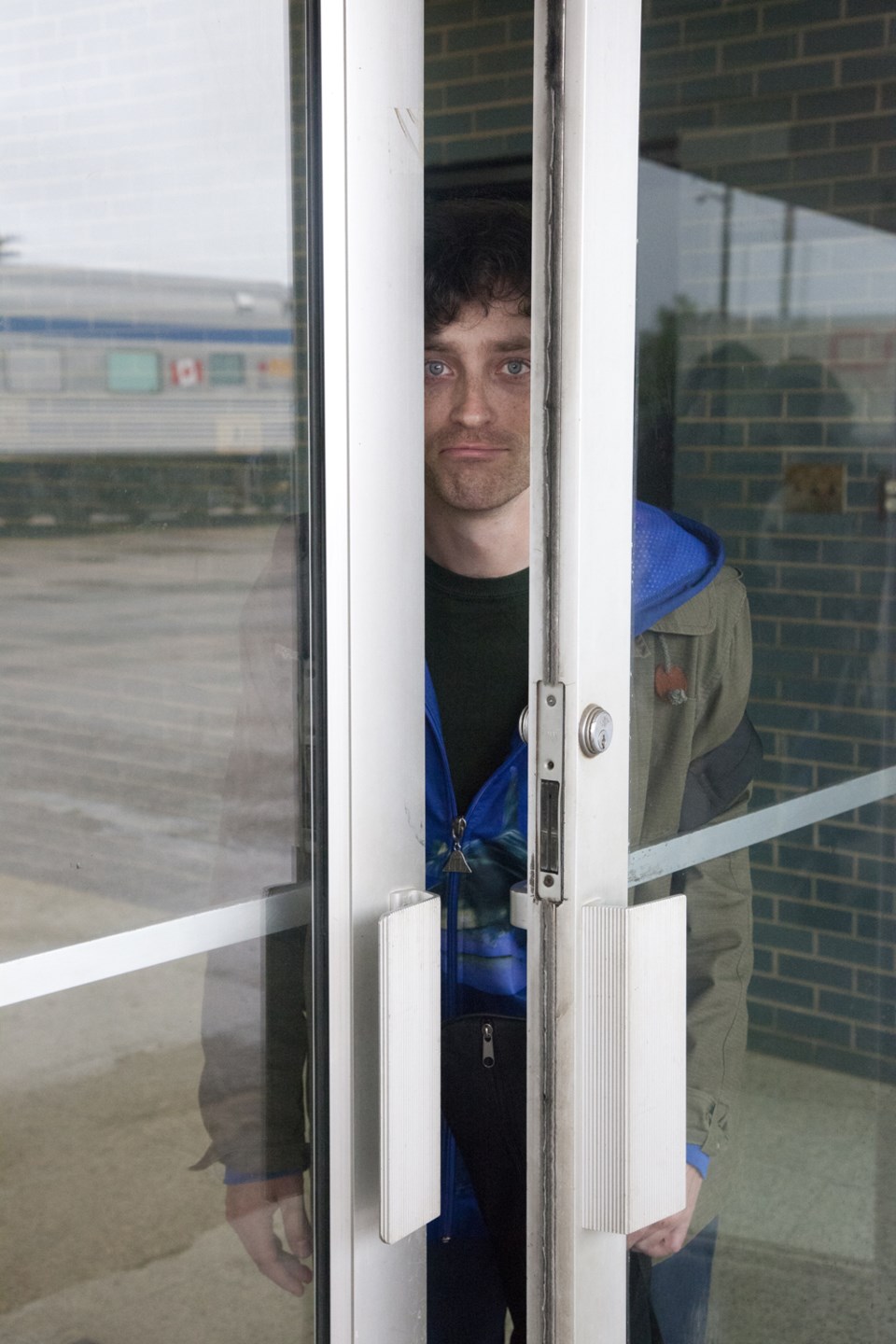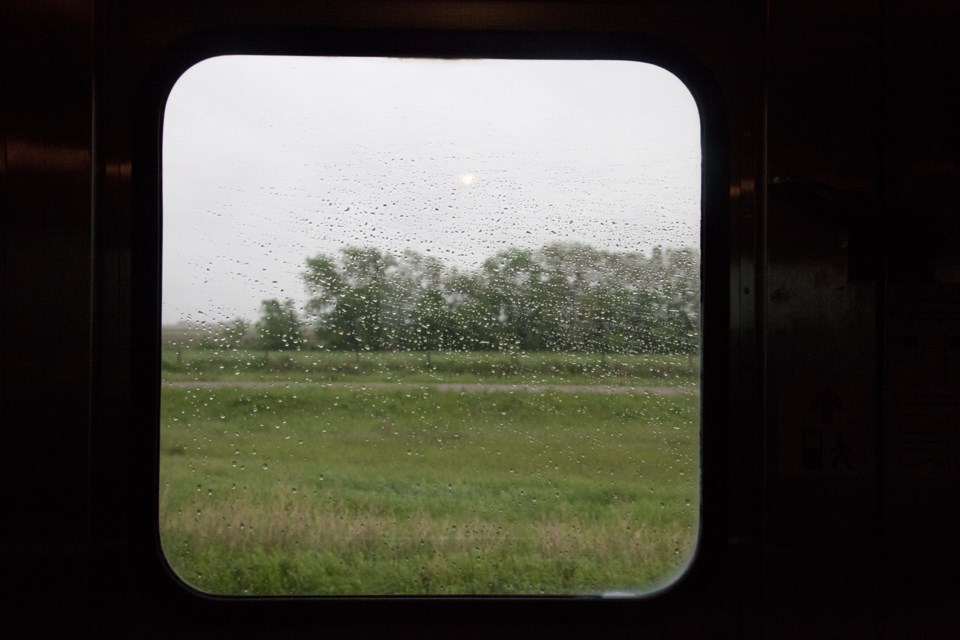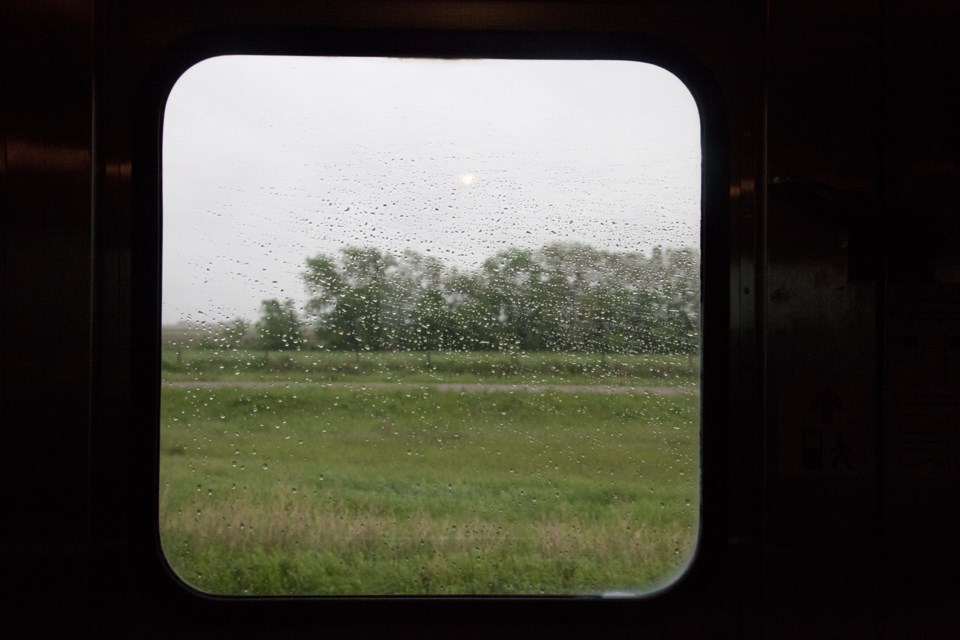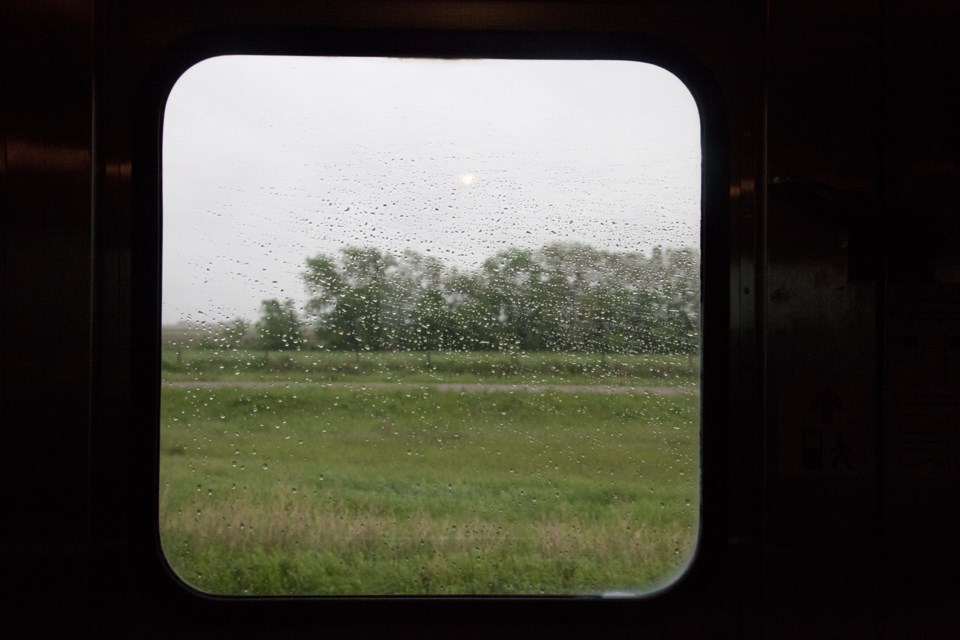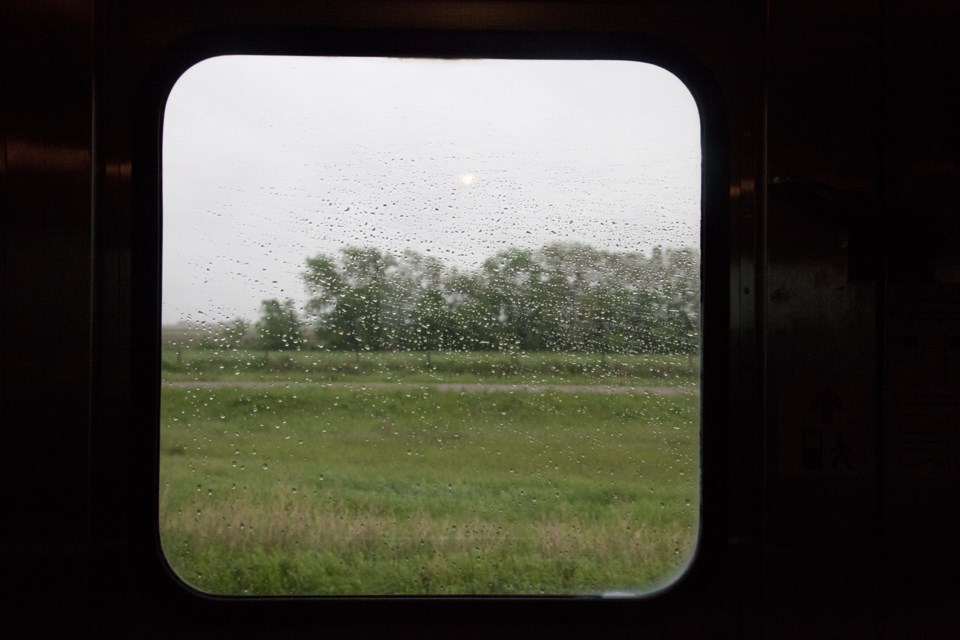 After much partying there was some sort of instant agreement between a group of people that it would be a GREAT idea to stay up all night with Chris Ho so we could be on the platform for his one song performance at Sioux Lookout. I dont know how or why, but it was decided...consequently we forgot that we were delayed by two hours so instead of a 5:10AM show it was more like 7:30AM.
I digress. It was AMAZING and we managed to do it.
We sang every song in the book...we even had to ask the VIA Rail employees from the morning shift for suggestions as they walked through to set up for breakfast. Things got blurry, and giggly from lack of sleep, but eventually as we pulled into the station, Chris taught us the words to the end of the song (which I can't find online, so you'll just have to wait for the video) and we pumped it out in one take, clambered back on the train, tried to eat some breakfast and went to sleep...for 2 hours.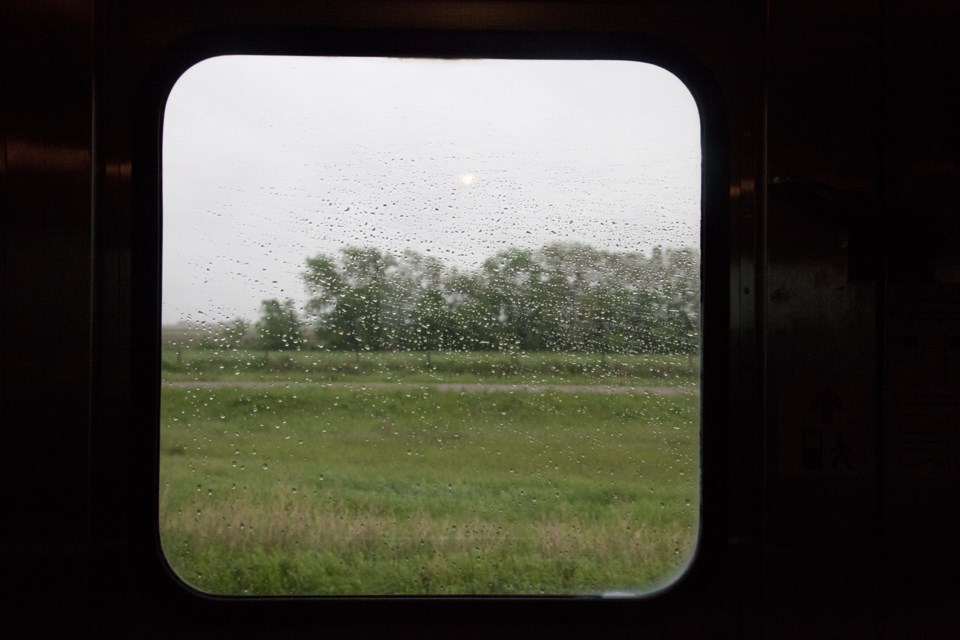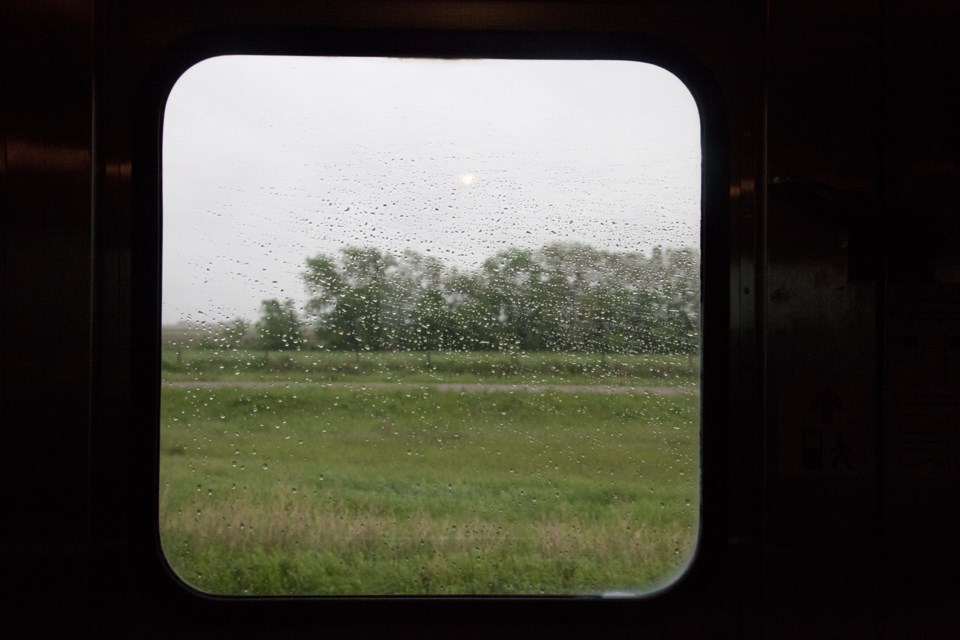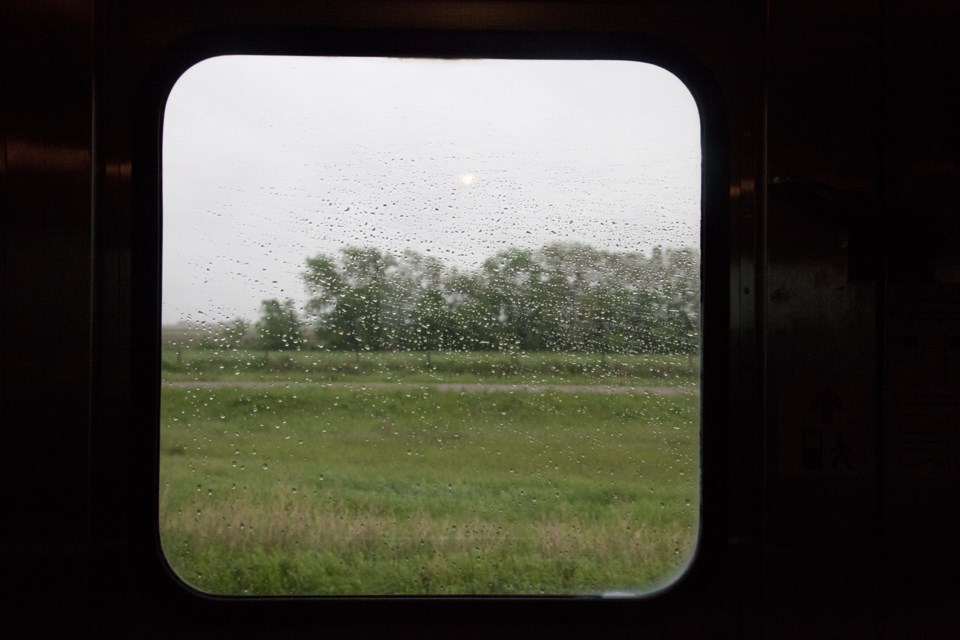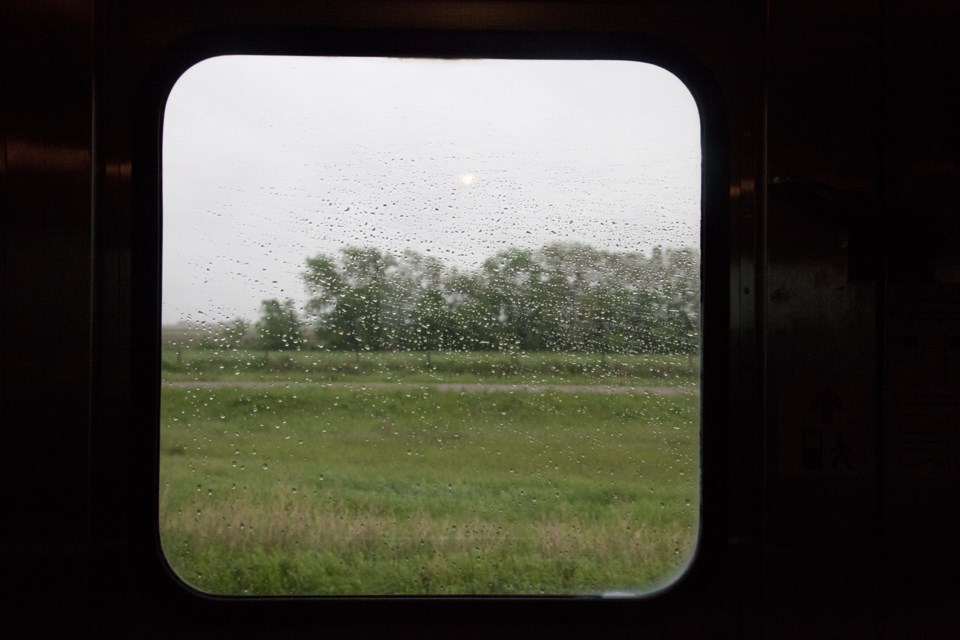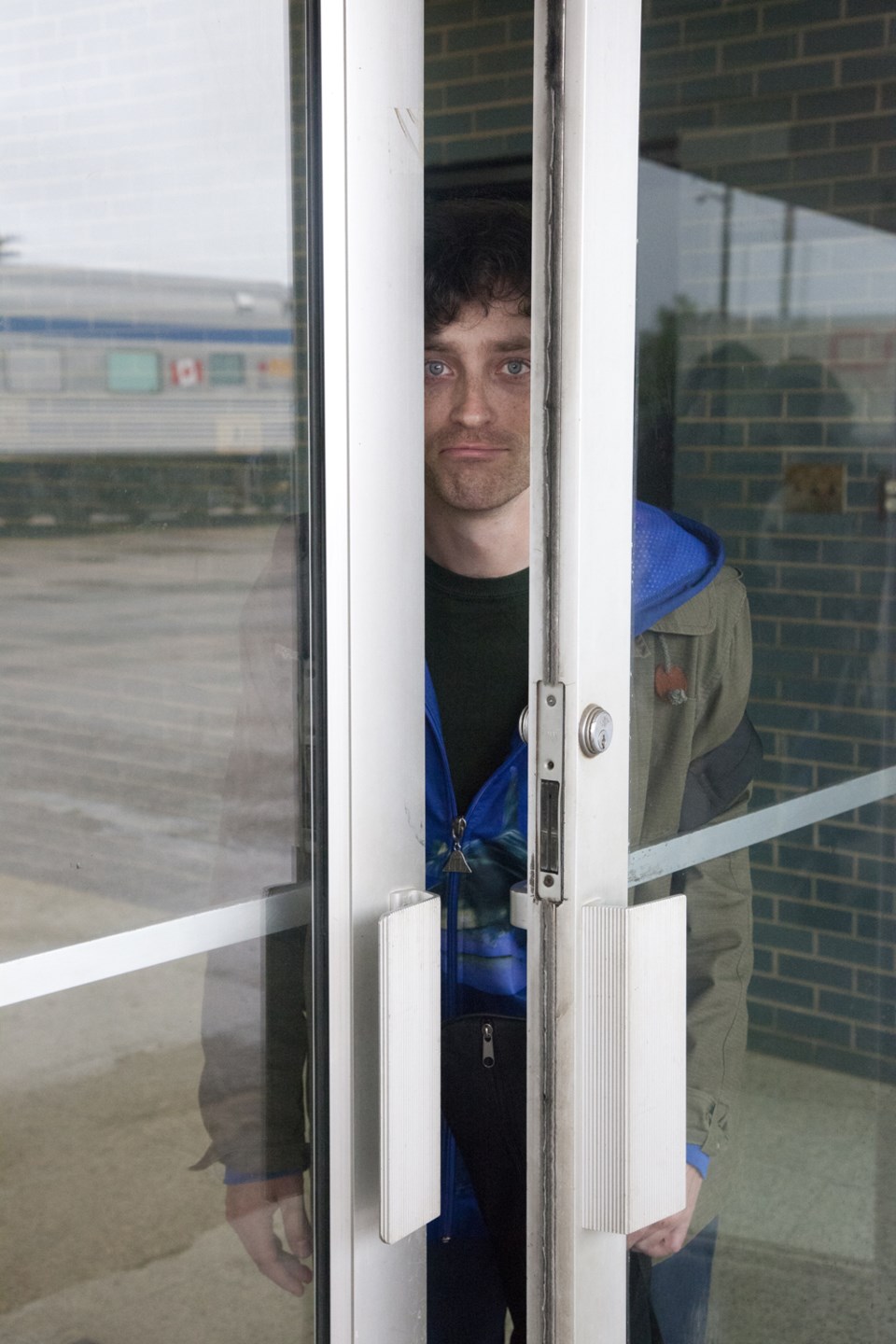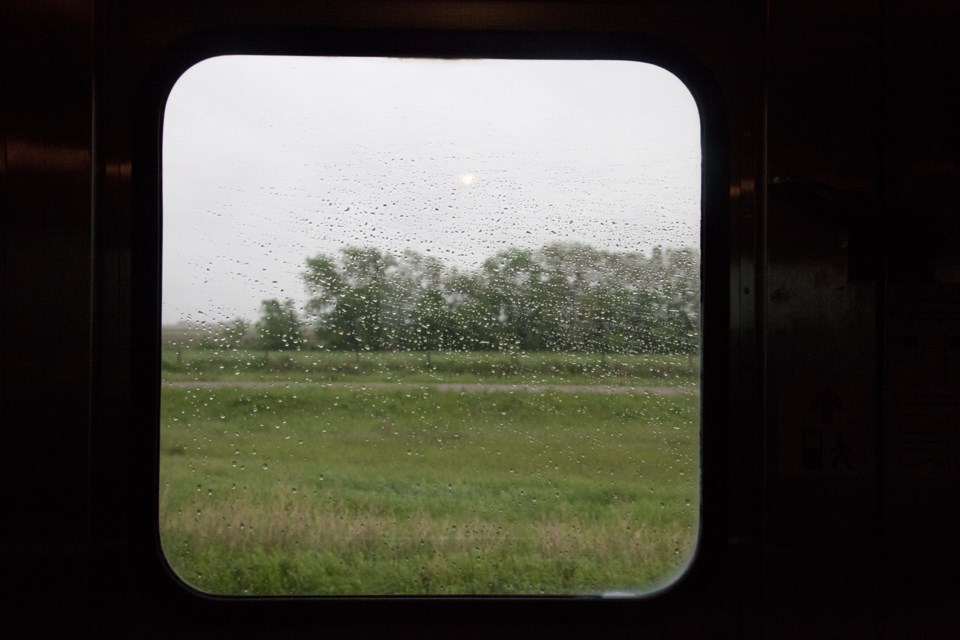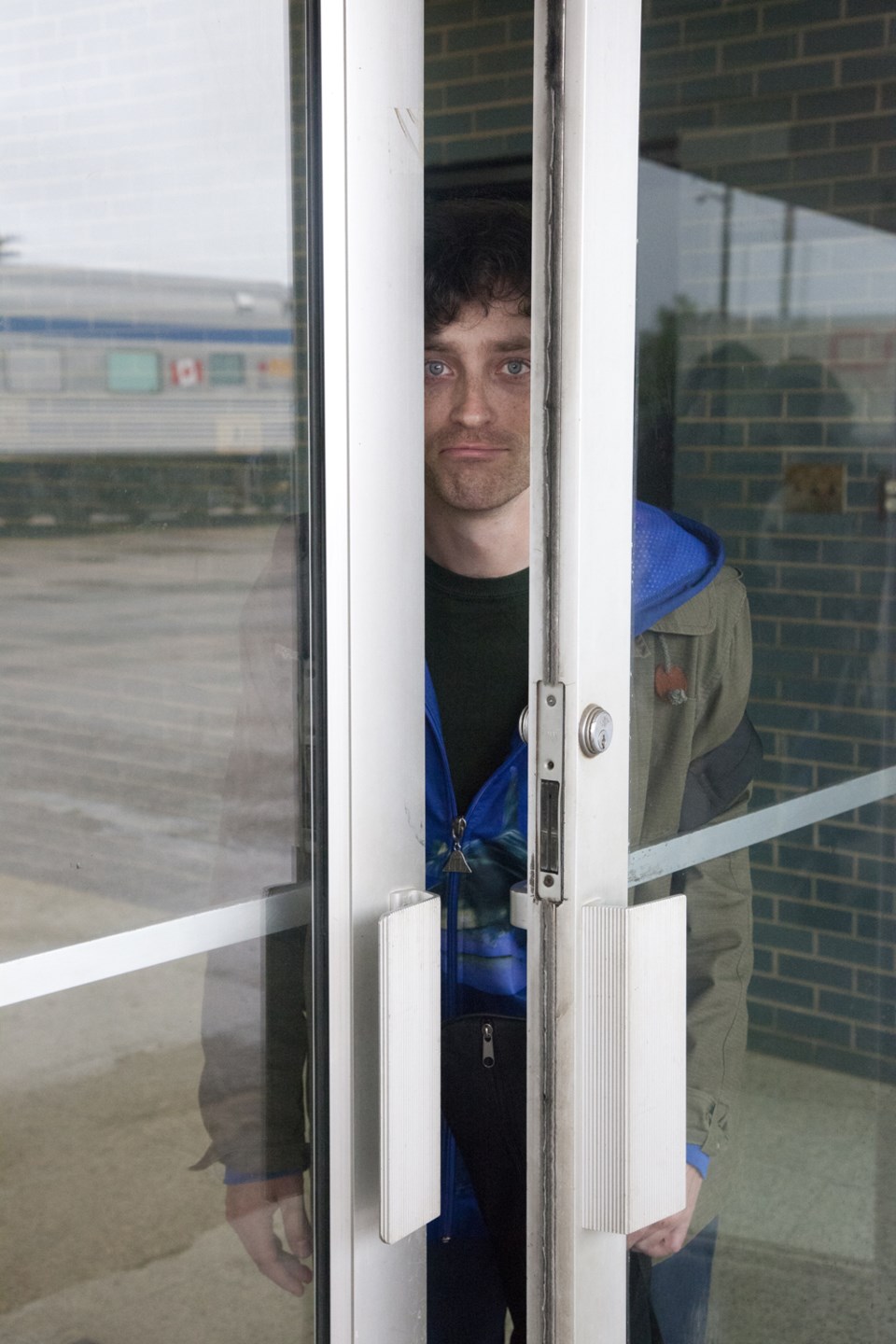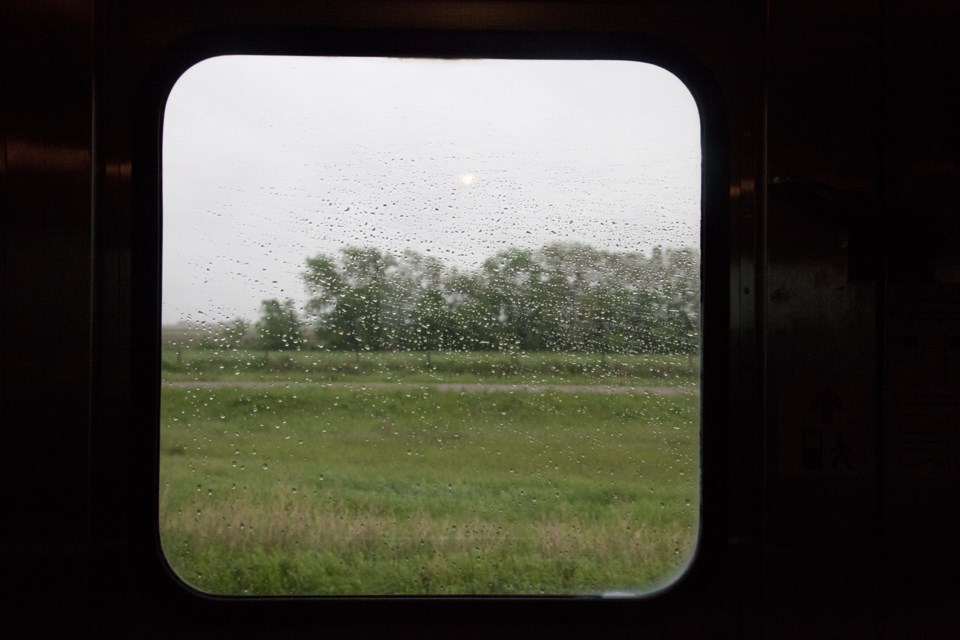 That was Day Three...come back tomorrow for Day Four! #EveryNight