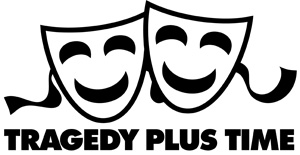 "Comedy is tragedy plus time."
It's been said many times by many comedians. I believe the original usage dates back to the great Carol Burnett. It's a quote I have borrowed from to title this column about the wonderful talent in the comedy community right here in Vancouver.Since I've lived in Vancouver, I've heard a lot of people say that they had a bad experience at a comedy show and never went back. This is as ridiculous as swearing off restaurants as a whole because of one case of food poisoning. It's my hope, that the profiles here will bring back those who have turned away or open the door for those who have never seen live comedy.
Finally, for those out there that don't like to laugh, they might be best served by a quote from another lady of show business, Julia Roberts:
"Show me a person who doesn't like to laugh and I'll show you a person with a toe tag."
**************************************
Two years ago, the world lost a great comedic performer named Harvey Korman. He was probably best known for his time on the Carol Burnett Show where he would often fall into fits of laughter when paired in sketches with Tim Conway.
There's something intoxicating about someone trying to control a giggle. Some of the most powerful laughs I've ever experienced have been with the aid of someone trying to suppress a belly laugh.
It's one of the things I love most about watching Bita Joudaki perform. When Joudaki takes the stage in one of the many forms of comedy she participates in, there's an immediate sense of joy. She seems to be having so much fun; it's as if the roles of audience and performer have been switched. She has a sweet character that makes you want to root for her from the start.
Bita is a young performer, unafraid to take a chance with her comedy. It adds to the excitement of watching her that I have no idea where her ideas come from or, where they're going. From conceptual monologues in which she is berated by her future self to improvised pieces where she infuses every character with a "what-will-she-say-next" anticipation to her work with her partner Christine Bortolin in the duo Sister Act; the promise of all- out laughter is never far away.
At one point, not too long ago, Bita decided to move to Toronto. It's something that happens often in this city's comedy scene and I wished her luck while hoping that she might one day return.
When I heard she was moving back, it made me happy in a Bita-laughter kind of way.
If you would like to know more, you can follow her at http://twitter.com/bitabitabita
Bita was kind enough to answer some questions for Vancouver Is Awesome.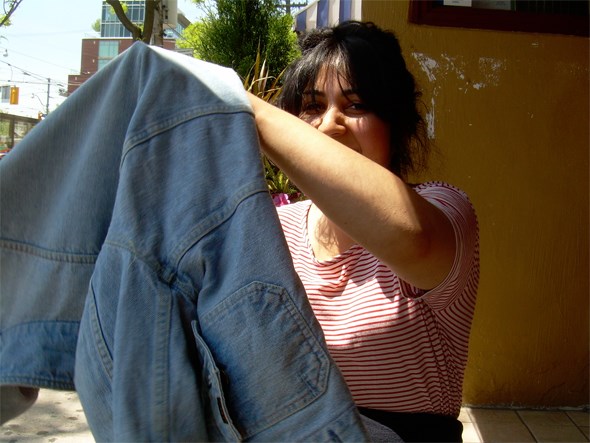 When was the last time you laughed until you cried?
One time in the break room at work I laughed until I cried but I don't remember why. I think I was just laughing and then laughing at the fact that I was laughing at nothing and then started crying. I was very tired and emotionally unstable at the time.
What is one myth about live comedy you'd like to dispel?
I don't know what a live comedy myth is. I'll Google it later.
What would be your idea of a perfect venue?
Well, I really like performing at Little Mountain, and at China Cloud, so I guess a very small and intimate venue where everyone can feel like they are part of the show. But no heckling! I want all the control! It's aLL aBOut mE.
How did you decide that the world of comedy was for you?
I don't know. I still haven't decided. I'm just being honest or whatever.
If you had to describe your style of comedy, what would you say?
Stupid, weird, and silly.
You do improv, sketch, monologues, and experimental pieces, what else in the world of comedy would you like to do?
I want to try stand-up some more. I've done it a few times. With improv I am so nervous before the show, but once I am onstage I have such a fun time. But with stand up, I am nervous before the show, nervous during the set, and horribly depressed after. Maybe I will work on it. I don't know. I don't want to talk about this anymore.
What's is awarding about solo performance versus working on stage with others?
I like solo performances because my ideas are so stupid and strange that I am usually too embarrassed to explain them to another person, and by working on them alone, I can get as strange as I want with out fear of humiliation.
Working with others on stage in an improv setting is fun because there is no time to be embarrassed about my ideas. They have to accept my ideas because improvisors have all been trained to say yes to everything. And they are all throwing in their own dumb ideas and we work together and we make something magical out of nothing, really.
But I guess solo shit is cool because it's aLL aBouT ME.
Why is Vancouver a good place for comedy?
I like Vancouver because it is small and everyone knows everyone else. The comedians are always around the artists and musicians of the city. They are always intermingling and hanging out at shows. It makes for interesting collaborations, and inspiration and interesting and inspired comedy is the outcome. The comedians I know are creative, and willing to accept creativity. It's exciting to me.
Who is one performer/group of performers you think everyone should see at least once?
I really, really, really like Maria Bamford. I like her so much! She is a peculiar little creature. I've never seen her perform live, but maybe one day I will get the chance. She's so funny and pretty.
Every article about comedy has to have a pun in the title. What would you like yours to be?
Bitaing the odds.