Vancouver Creatives 2 presents juror Bob Kronbauer, founder and editor of Vancouver Is Awesome.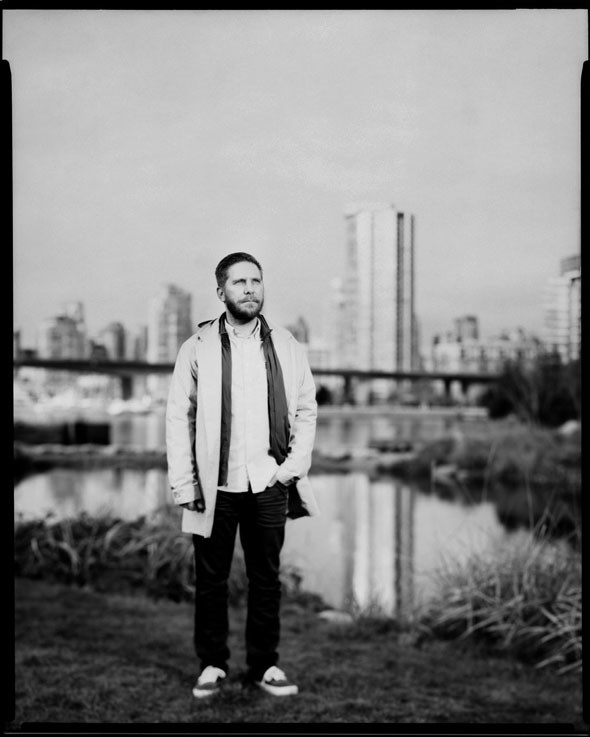 No real need for a formal introduction here. When deciding to call upon a few of Vancouver's most renown and driving creative spirits to craft one of the city's most energizing entrepreneurial portraits to date for this second opus of Vancouver Creatives, there was no question that Bob should be in it. Because, in his durable loving embrace of Vancouver, in his ubiquitous fascination and celebration of all things great in our corner of the world, Bob has come quite close to incarnate it.
- - - - - - - - - - - -
The 2nd edition of VANCOUVER CREATIVES - Vancouver Creatives 2 - is coming! Don't miss this unique exhibition project celebrating entrepreneurial creativity and innovation across all industries in Vancity! As an innovation this year we've assembled a panel of 10 prestigious YVR jurors in representation of the city's established creative culture and its legacy to select the 20 talents to be photographed for this second portfolio of Vancouver Creatives.
We're excited to have gathered an exceptional panel of jurors that also includes Michael Green (MG Architecture), Nigel Prince (Contemporary Art Gallery), Niels Bendtsen (Bensen), Hajnalka Mandula (Mandula), Graham MacInnes (Pound & Grain), Marie Khouri (Artist), Gloria Macarenko (CBC), Karri Schuermans (Chambar) and Sarah Bancroft (Vitamin Daily)!
Scheduled to launch in early January as an open call to all of Vancouver's core creative forces, Vancouver Creatives 2 will accept submissions for an entire month. Jurors will then collectively draw the new portfolio of 20 to be announced in February. Production will then take place through early Spring with our adapted 8x10 Calotype process with an exhibition in June, 2015. Laureates will all be published on Vancouver Is Awesome on a weekly basis, be exhibited in print along with the jurors, and have the opportunity to present their own industry and creative practice during short format public talks/lectures on opening night.