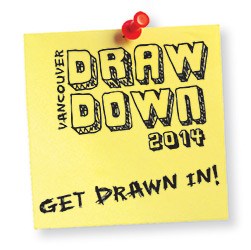 Now in its 5th year, Vancouver Draw Down is a city-wide day of drawing that celebrates creativity and challenges commonplace ideas about what drawing is and what it can do. Reconnect with the power and pleasure of making your mark at over 40 FREE drawing workshops on Saturday, June 14th.
We are happy to profile Carson Ting as our fourth and final illustrator in our Awesome Illustrator Series.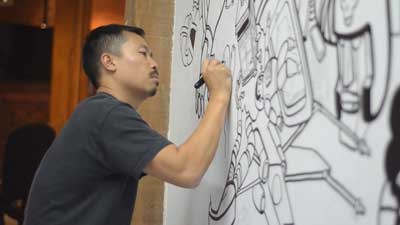 Name: Carson Ting
Do you remember when you first started drawing?
Not really. I just remember sitting on my Dad's lap as he showed me how to draw Tarzan!
Do you have a favourite drawing or one in particular that you are really proud of?
I don't have any favourites to be honest, but if I had to choose one, I'd probably say 'Homosapienese.' It was my very first solo show in Vancouver held at the Walrus store on Cambie. It was a summer illustration project that I had worked on for months. I remember how excited I was just to rush home to work on each piece. It was a lot of fun to just put on my headphones and draw like there was no tomorrow.
How often do you draw?
I draw almost everyday. Whether it's a concept sketch or a doodle, I naturally just want to doodle in my sketchbook which I carry with me at all times.
Do you have a favourite spot where you like to draw?
Yes, at home by my desk. Sounds boring, but it's where I can draw with peace and I love my desk.
Do you have a favourite illustrator/ artist?
I have a lot of favourite illustrators! I can't name just one. At the moment in no particular order, I love the work of Tristan Eaton, James Jean, Piet Parra and of course, the legendary Milton Glaser!
What have you been drawing/ illustrating lately?
Lots! Simultaneously, I've been intensely working on a massive mural project for Henriquez Partners Architects, another mural for NOISE digital, animation storyboards for a writer in Brooklyn named Chris Tarry and some calligraphy work for 123w, a local boutique agency.
Do you have any advice for someone that doesn't draw but is thinking of trying it out?
Buy lots of paper and draw until you drop.
THANKS CARSON!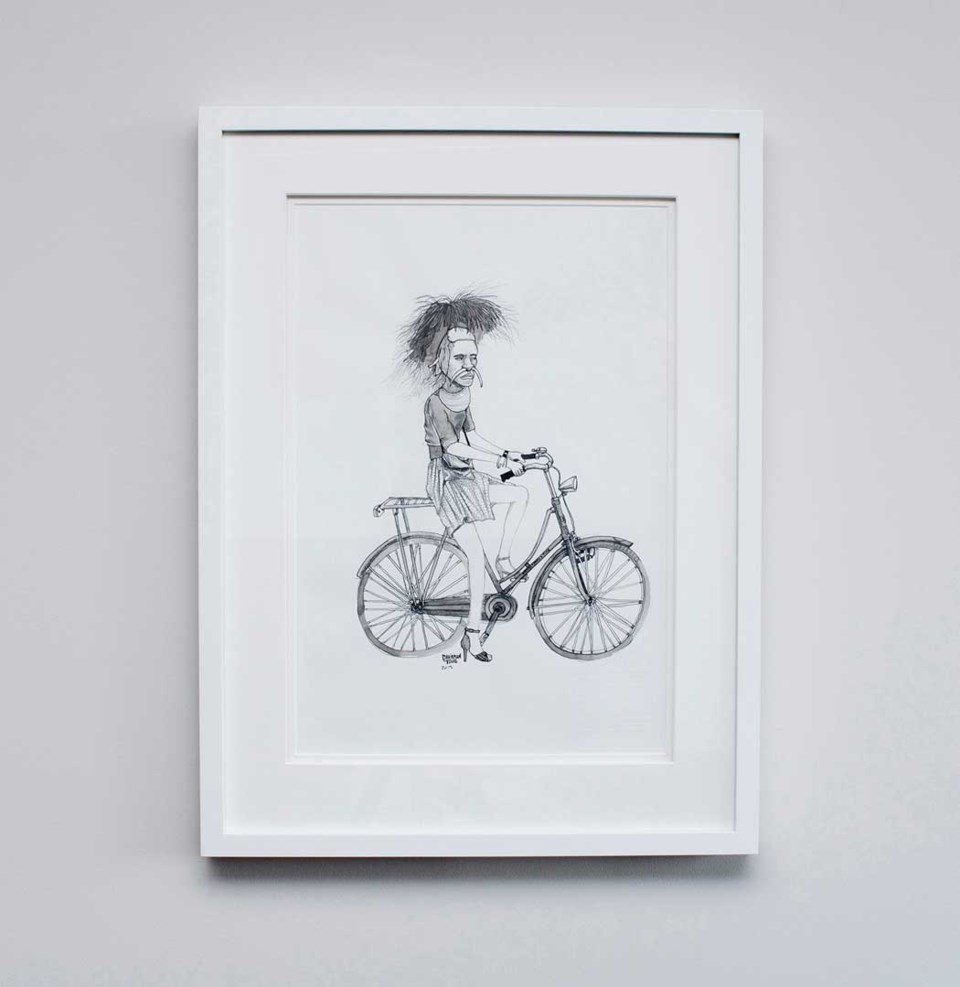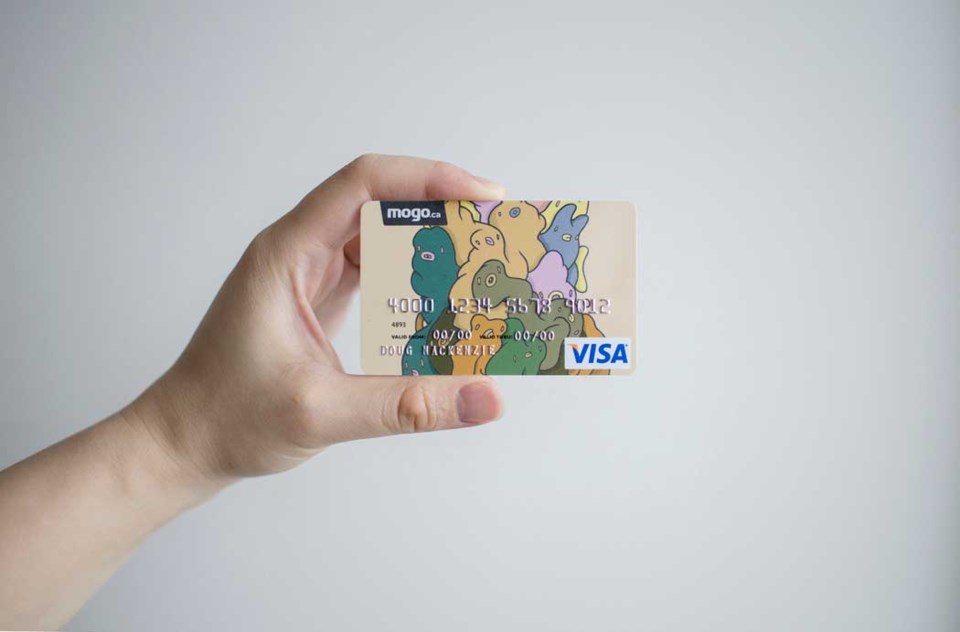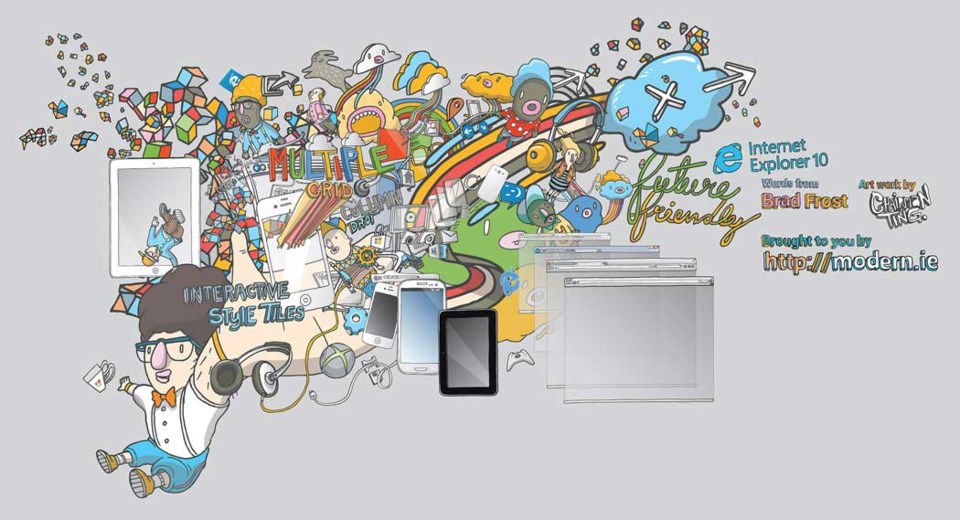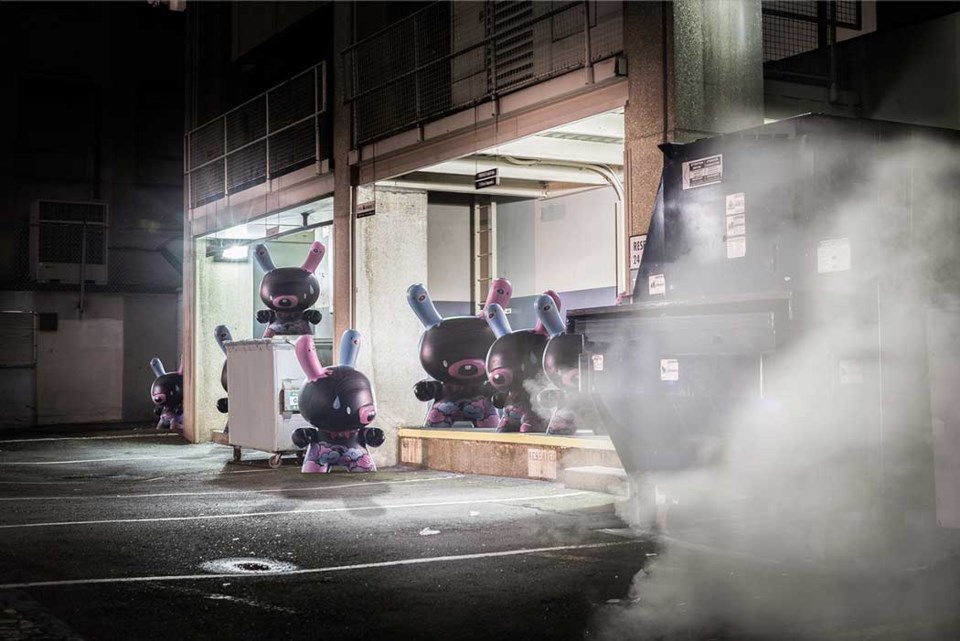 Carson Ting is an art director, illustrator, photographer, designer and artist living in Vancouver and has been grinding it out since 1999. Born and bred in Toronto with a Bachelor of Design degree from the Ontario College of Art & Design. For more of Carson's work visit www.chairmanting.com
Check out all the workshops Vancouver Draw Down has to offer here
Follow Vancouver Draw Down on Facebook, Twitter and Instagram.