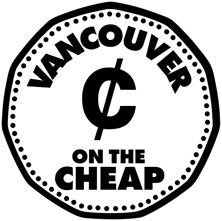 If you were to create a Venn diagram where one circle was labeled "cheap" and the other labeled "awesome", the middle point where they cross over could be labeled "Vancouver on the Cheap". In other words, this is a weekly series on things to do and places to go in Vancouver that fall into that magical category of being both cheap and awesome.
Got a cheap-living tip you'd like to share? Send it in here or tweet it to @andreaxuaxua (#cheapthing)!
This one was submitted by a reader. Dee Daniels is a Vancouver-based singer who hopped over to NYC for a few years (the reader last saw her performing at Lincoln Center). She's back in town doing a FREE Jazz Vespers at St. Andrew's-Wesley United Church on Burrard. If the reports are true, this woman's voice is worth far more than our time on a Sunday afternoon.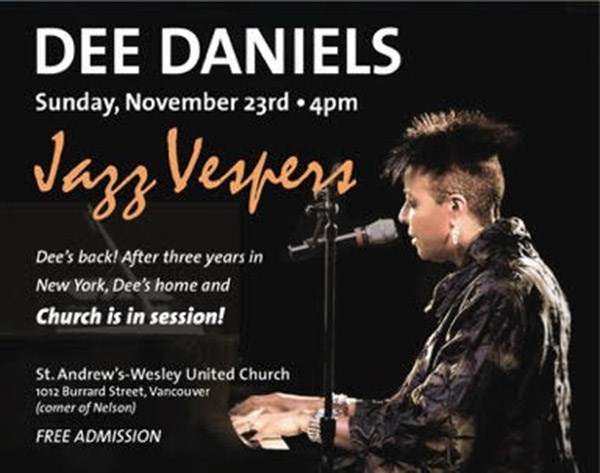 Dee Daniels at Jazz Vespers
Sunday, November 23 at 4pm