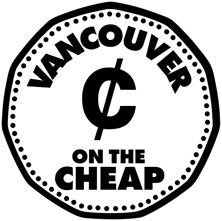 If you were to create a Venn diagram where one circle was labeled "cheap" and the other labeled "awesome", the middle point where they cross over could be labeled "Vancouver on the Cheap". In other words, this is a weekly series on things to do and places to go in Vancouver that fall into that magical category of being both cheap and awesome.
Got a cheap-living tip you'd like to share? Send it in!
Lots of people love fall because they love the return to cozy sweaters, scarves, and, I don't know, umbrellas? I love fall because that's when the Fringe Festival happens! Not only is it a fantastic place to play theatre roulette, it's also super cheap. Regular ticket prices are $10-12, which is a deal, but what you really want to do is grab a program guide (paper copies at Blenz coffee shops, internet copy here) and look for the little 1/2 price icon. Almost every show will have one, and where you want to be for maximum cheapness. Or, to have a totally free Fringe experience, go to the Fringe Bar and see some live music with zero cover charge. Line up here.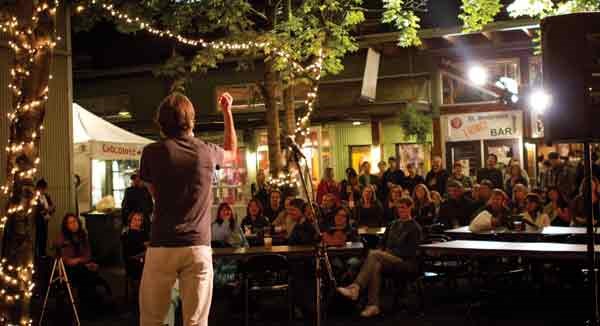 The catch: you do have to buy a Fringe membership for $5 to attend any shows (not for the bar, though). This is because the Fringe gives all ticket sales directly to the artists, so they need some money too. But it's okay! Because even if you only see one show (bad idea! See more shows!), since you've probably picked a 1/2 price show, that's still only $10 total on your night out!