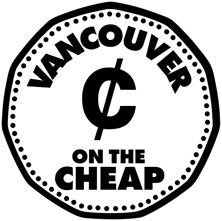 If you were to create a Venn diagram where one circle was labeled "cheap" and the other labeled "awesome", the middle point where they cross over could be labeled "Vancouver on the Cheap". In other words, this is a weekly series on things to do and places to go in Vancouver that fall into that magical category of being both cheap and awesome.
Got a cheap-living tip you'd like to share? Send it in!
As we settle into the dark and rainy half of the year, I issue a friendly reminder: please, sir, won't you laugh once and a while? It's good for us! So why wait for laughter to randomly impose itself on you, when you can seek it out?
Luckily, there is an excellent indie comedy scene in Vancouver, including a lot of pretty innovative, off-the-beaten-path-type stuff. Take, for instance, Say Wha?!, a comedy event featuring some of the most terrible writing known to humanity. A sort of ironic book club, Say Wha?! brings together funny people and the kind of writing that makes you wonder if editors even bothered to skim the first few paragraphs for typos, let alone read the whole thing.
Funny aside, Say Wha?! is also budget friendly! Operating on a sliding scale of $5-10, it's open to pretty much any cheapskate.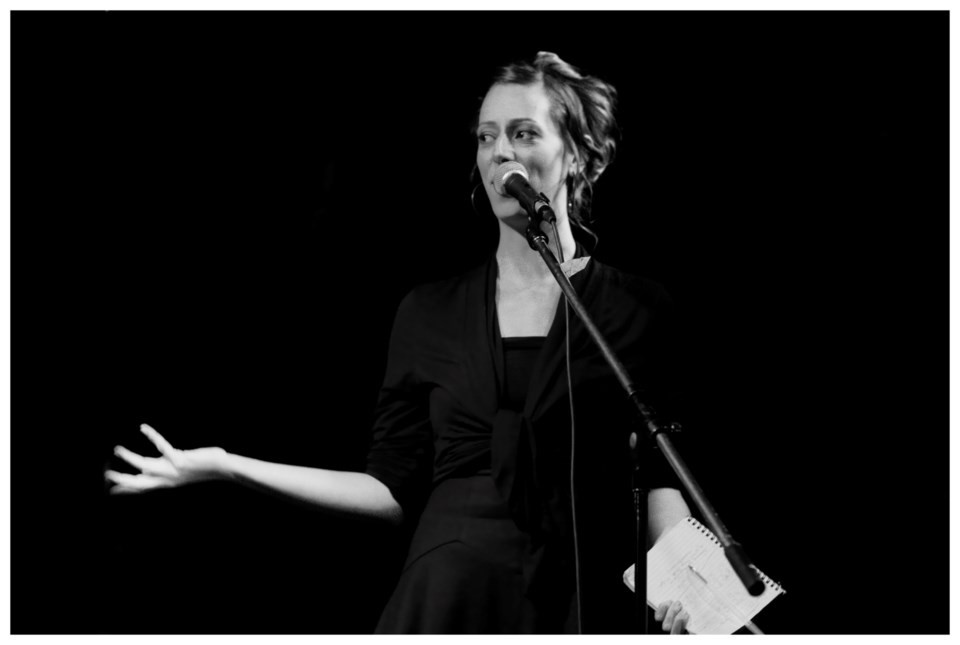 Say Wha?! founder Sara Bynoe performing.
Lucky me I got to get a little Q&A with the creator of Say Wha?!, Sara Bynoe!
How long has Say Wha?! been happening?
Say Wha?! began in June 2010. It's been in the Vancouver Comedy Festival, the Olio Festival, Comedy Waste, the Vancouver International Poetry Festival and featured at the Festival Bar Stage at the Vancouver Fringe Festival.
What inspired the first Say Wha?! event?
I was inspired to create this night after I found a bad romance novel in a hostel in Bath, England, which provided hours of entertainment for her friends while we were on vacation. My friend then started sending me bad books. I've also been running a show called Teen Angst Night for many years and it seems like a similar concept, so BAM, a new show was born.
What's the best worst writing you've come across so far?
This is a three-way tie between Fifty Shades of Grey, Tyra Bank's YA novel Modelland and a self-published book called Wet Goddess: Recollections of a Dolphin Lover.
What is the best moment you've experienced so far at a Say Wha?! event?
That's a tough one, there's been so many great/bad books read by so many funny people. The Fifty Shades of Say Wha?! show was pretty special. The place was packed and I got to vent for an hour and a bit about how terrible that series is - with special readings of the sex scenes by a drag queen (Connie Smudge), a burlesque dancer (April O'Peel) and an actress (Emmelia Gordon).
Are any genres particular culprits for terrible writing?
Most self-help books penned by a celebrity are pretty painful, JWOWW or Jennifer Love Hewitt's books spring to mind. I'm a big fan of dating advice books How to Pick Up Topless Dancers and Text Appeal for Guys are two recent books of this genre I've read. But Say Wha?! material can be found pretty much anywhere. It's in the eye/ear of the reader.
What can someone expect when they come out for the first time?
It's a cabaret on literature from the viewpoint of a very funny person. The performers usually come from a comedy background but I've booked writers, improvisors, stand-ups, actors, local personalities (Michael Eckford did a reading once), and even a magician (Travis Bernhardt). The audience is smart and sassy and many performers tell me that they are the best crowd in town. I'm not just saying that. The audience at Say Wha?! are such good listeners and are so supportive of the performers. It's really fun time.
The venue, the Cottage Bistro, is very unpretentious. The drinks are cheap, the food is decent and the atmosphere is easy going. If it's packed, I'll do my best to find you a spot. If you come by yourself I may introduce you to someone to sit with.
How could someone get involved if they would like to?
Do you mean as a performer? I usually approach the people who read on the show. I like to book people that a) have seen the show before b) have a comedy/ improv background and c) have a passion for books.
Has running Say Wha?! changed your perspective on literature?
Heck ya! I created this book right after I got back from the UK where I got an MA in Creative and Life Writing. Every time I work on my novel I'm hyper aware of what I'm writing, It keeps it in check. I'm also more eager to read bad books now, because I know I can get so much mileage out of them.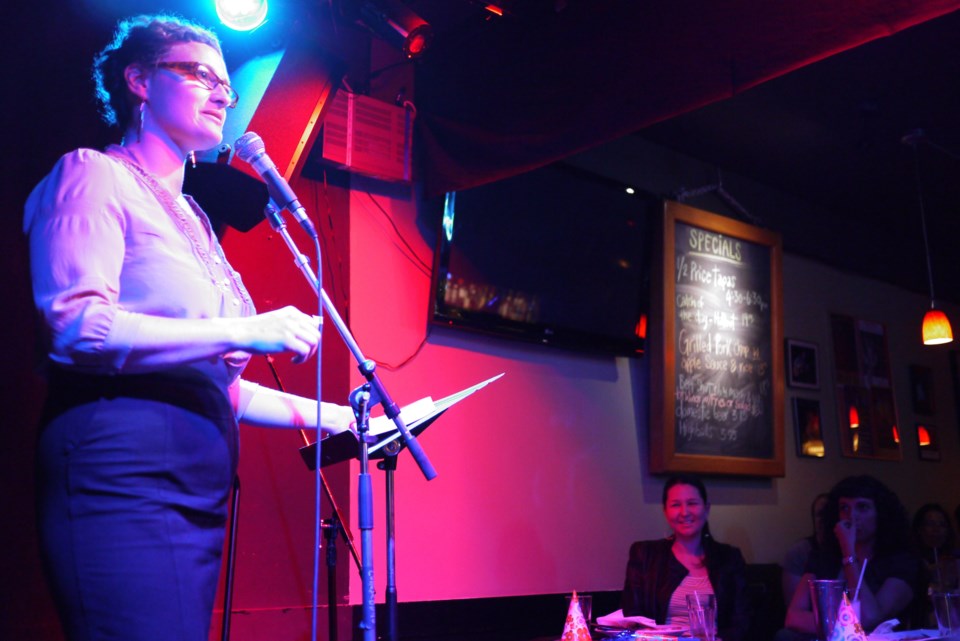 Comedienne Riel Hahn performing at Say Wha?! Photo by: Aaron Alexander-BC Buzz.
Next up: Wednesday, Dec 19th at 8pm
Cottage Bistro (4470 Main Street)
Featuring Eric Fell, Gary Jones, Ken Lawsen, and Julia Stretch