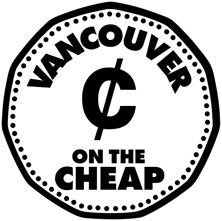 If you were to create a Venn diagram where one circle was labeled "cheap" and the other labeled "awesome", the middle point where they cross over could be labeled "Vancouver on the Cheap". In other words, this is a weekly series on things to do and places to go in Vancouver that fall into that magical category of being both cheap and awesome.
Got a cheap-living tip you'd like to share? Send it in here or tweet it to @andreaxuaxua (#cheapthing)!
I have posted about clothing swaps in the past. Clothing swaps are one of the best ways to clean out your closet, get some new duds, and have a good time with some friends. Generally I go for the more personal, small-scale swaps, but there is a benefit to going to Vancouver's Largest Clothing Swap: think of all the options! Just pay $10 to get in at the door ($8 in advance), bring your gently used and clean clothes, and then take home unlimited clothes, books, CDs, and more! To top it off, they have door prizes and will be taking care of donating the leftover clothes to Big Brothers.
The event is hosted by the Canadian Youth Sustainability Network, a group of teenagers trying to bring sustainability awareness and action to the forefront.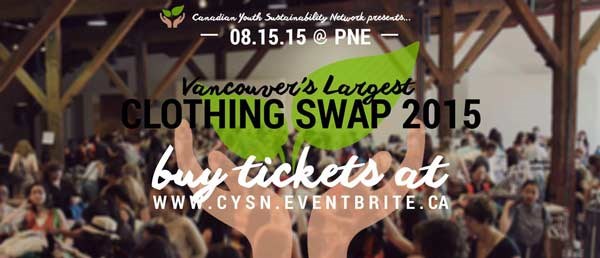 Vancouver's Largest Clothing Swap
Saturday, August 15
Drop off: 10:30-12:30, Swap: 2-4