"What the Heck is" introduces you to Vancouver organizations, causes and other stuff you might not have yet heard about, written from an insider's point of view by people working within. View the archive HERE.
Words: Paulina De La Paz
Photos: courtesy The Postcard Show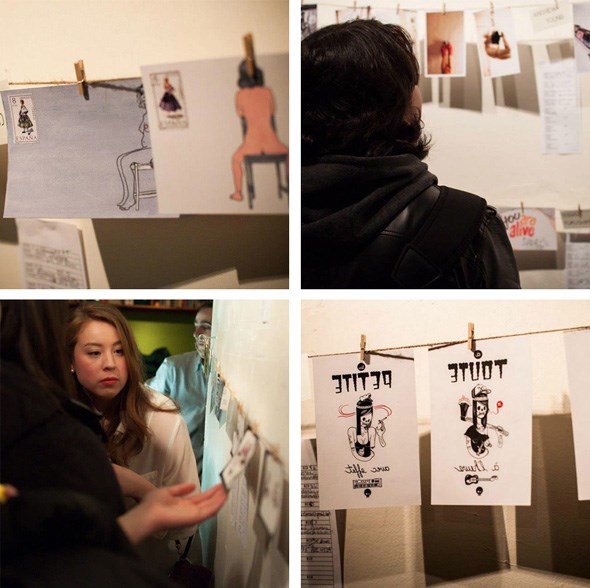 When my friend Nichole and I created the Postcard Show in 2013, it was a response to the lack of opportunity for young people in Vancouver's art scene. Like new grads in most areas, all available jobs require experience, but there are almost no places to get that experience – it's frustrating! As a curator, I wanted to create a platform for young, talented artists to show their work.
When we put out our first call, we invited everyone, but focused heavily on art students and new grads. To help with exposure, we've also included a few established artists like Russell Alton, Andrea Hooge and Mandy Tsung, but the majority of participants are very young, established artists.
I've always loved Postcards. They're a really accessible way to share images with people so why not use them to showcase original art? I gave participants basic guidelines about size and being able to hang on a wall, but that's about it. The pieces received so far range from scratchboard work and textiles, to pastels and traditional oil painting.
Now back for its 4th Volume on April 5, the Postcard Show is something I want to expand to other cities in the future – Mexico City is next on my list. The theme of Volume 4 is "Transformation".
Every postcard is also up for silent auction and artists can't exhibit if they aren't willing to sell. With about 50 artists participating, I hope everyone finds something they want to take home. Money raised goes to cover the costs of organizing and producing the show.
Besides creating opportunities for new artists to get exposure, I also wanted to share original art with people who think they can't afford it. I think everyone should be able to enjoy original art in their homes, but most of it is just so expensive! With huge rent and a high cost of living in Vancouver, most people feel like they can't afford to support the arts, and I wanted to do something about that.
The show runs on April 5 at the Remington Gallery, 108 East Hastings in Gastown, There's a closing party from 7-11pm, and silent auction winners will be contacted the following week. Entry is by donation, and there's also a cash bar and live music.
Our website is thepostcardshow.tumblr.com. We are also on Twitter and Facebook.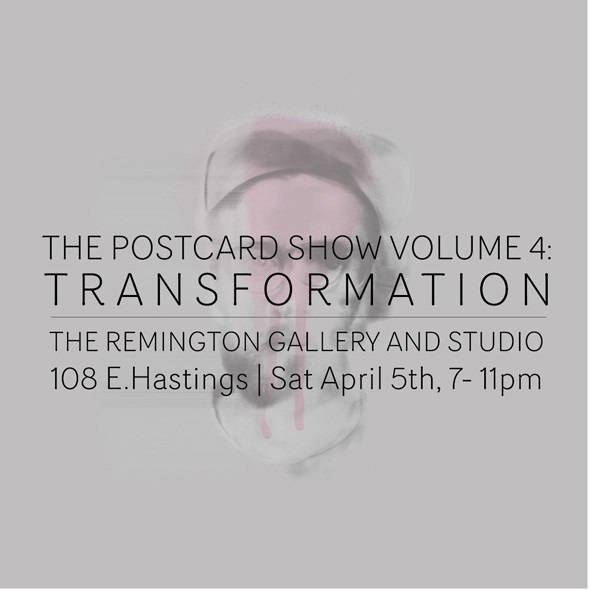 Paulina De La Paz was born in Mexico City and moved with her family at a young age to Vancouver. She studied Art History at the University of British Columbia and received her Bachelor's Degree in 2013. Having previous experience working in a contemporary?ry art gallery and Museum and being fully emerged in the art community, she was dissatisfied with the composition of Vancouver's art market and decided to take matters into her own hands.