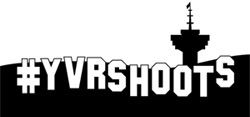 In the third year of this series, expect me to photograph and write about more of the film and TV productions which showcase our city and sometimes put a celebrity actor or two in the frame. 2013 brings Man of Steel and Elysium to theatres and ongoing filming of Once Upon a Time, Supernatural, Arrow and our own Continuum. You can find more on my daily blog yvrshoots.com
CTV has given the debut of its new Vancouver crime drama Motive a prime spot on its schedule -- the post-Superbowl slot this Sunday. In a new twist on procedurals, Motive reveals the killer and the victim at the start of each of episode or as the show's tagline puts it -- The Murder is Just the Beginning. Then we follow along with "feisty female Vancouver detective" Angie Flynn (Kristin Lehman) and her partner Oscar Vega (Louis Ferreira) as they investigate the case and discover what motive drove the killer to murder.
The Foundation Features and Lark Productions series created by Dexter writer Daniel Cerone began filming thirteen episodes in the city last September and wraps its first season late next month. If I hadn't heard that Kristin Lehman had been cast as single mother and damn fine detective Angie Flynn, I might not have recognized her in Olympic Plaza at The Village on False Creek last October. There's very little of her haughty blue-blooded political campaign consultant Gwen Eaton from The Killing in this new character sporting  a leather jacket, kickass boots and permed hair.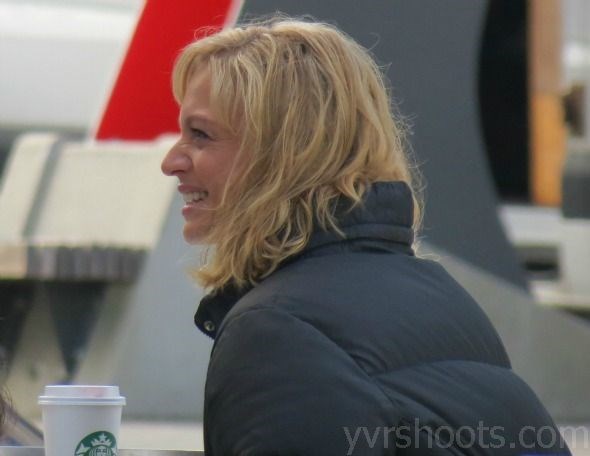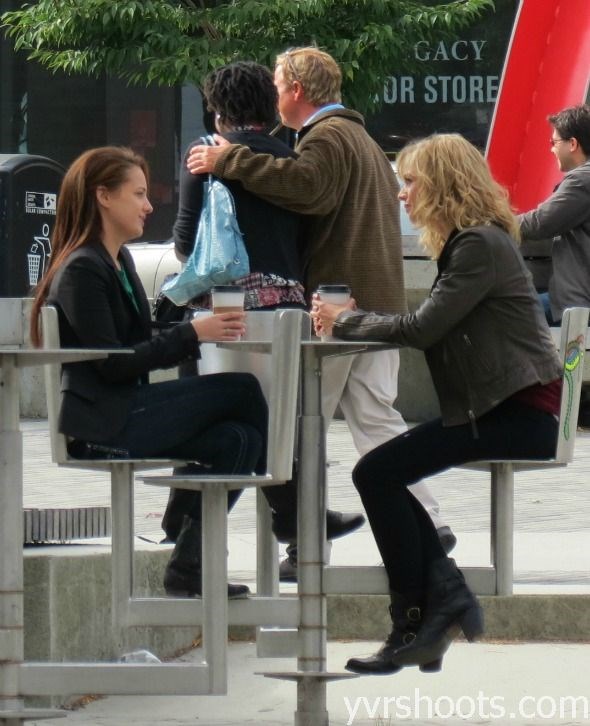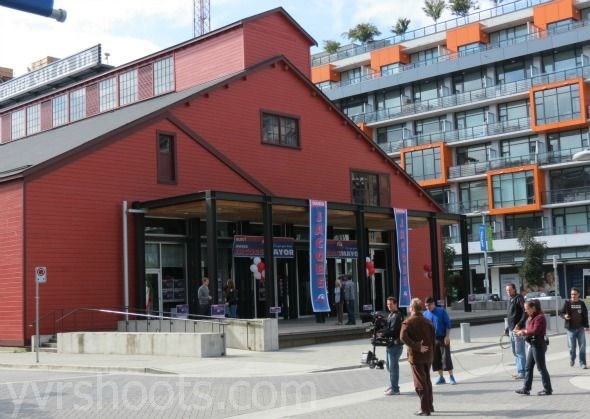 And I didn't recognize Louis Ferreira at all a few weeks later when I found Motive on location downtown on a wet October night.  It was only after I looked at my photos and saw Kristin Lehman' laughing that I realized who her detective partner must be. While known on screen for his serious and sometimes psychotic roles on SGU Stargate Universe and  Durham County, Ferreira is a wild, hilarious cutup of a guy out of character.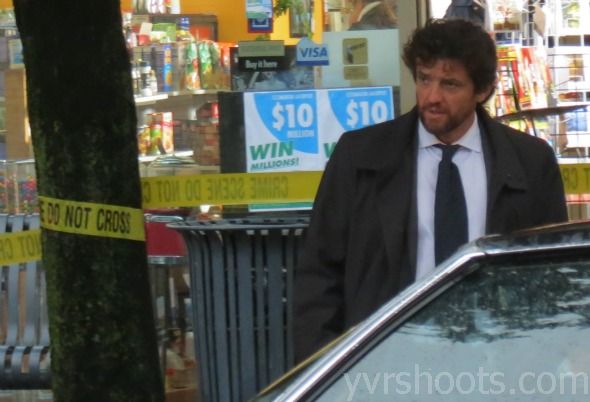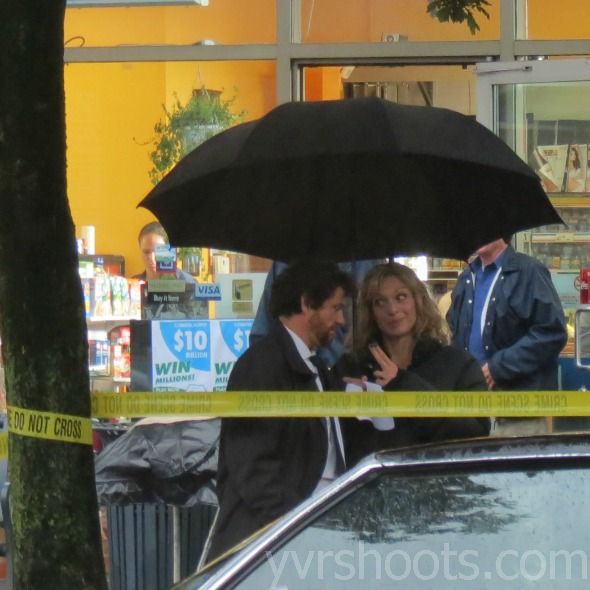 Other Motive cast include Lauren Holly (from NCIS) as forensic pathologist Dr. Betty Rogers; Roger Cross (who moonlights as a Liber8 terrorist  and Starling City police officer on two other Vancouver-shot series Continuum and Arrow) as Staff Sergeant Boyd Bloom; Brendan Penny as Detective Brian Lucas; and Cameran Bright (from the filmed-in-Vancouver The  Twilight Saga: Breaking Dawn – Part 2) as Angie Flynn's son Manny.
While Motive doesn't use real Vancouver Police decals on its prop metro police cars like Continuum does, its prop Vancouver Police Station like Continuum's is on False Creek in the heart of  the city. What a showcase for our oceans, forests, mountains, landmarks, rain and occasional sunshine. And this summer Vancouver will play itself on an American network when ABC airs all thirteen episodes of homegrown Motive.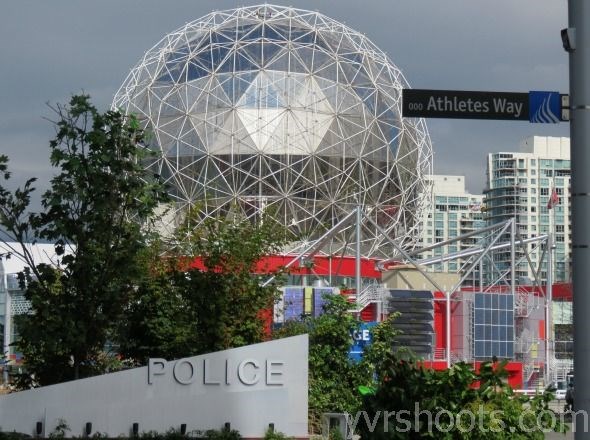 Motive will air regularly on Sundays at 9 p.m. on CTV following its post-Superbowl debut.
**************